'Food insecurity has become the norm': How rising grocery costs are impacting food assistance benefits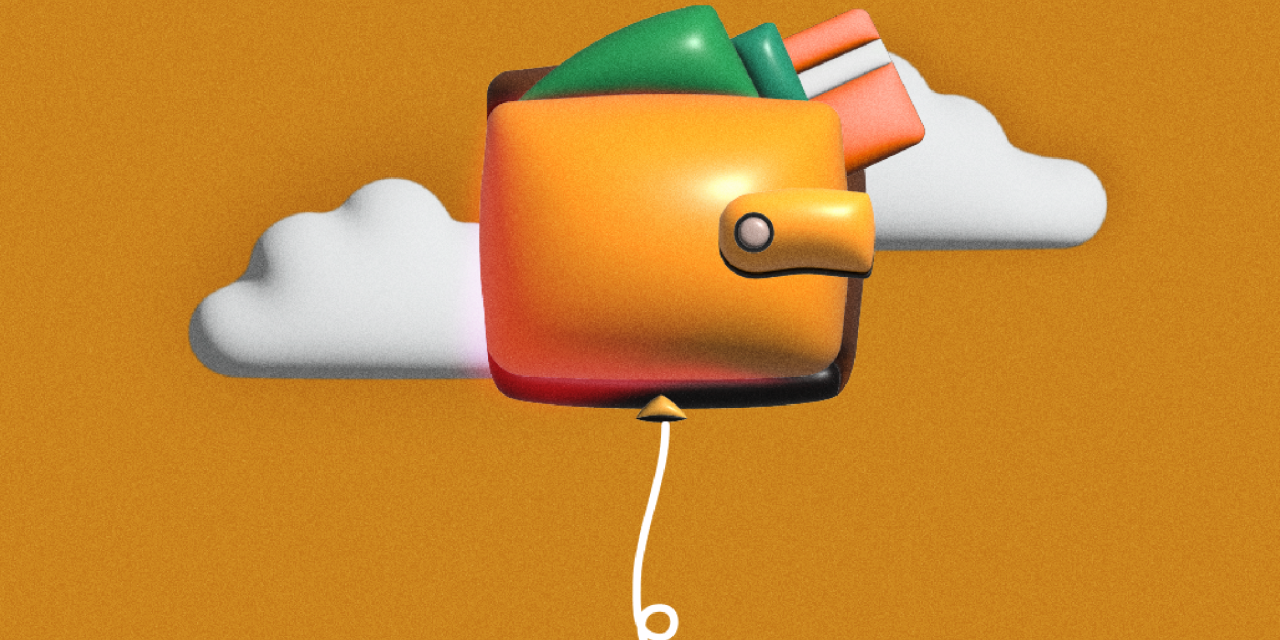 Ivy Liu
For millions of Americans, shopping for groceries has become an expensive ordeal in 2022.
With inflation at a historically-high rate, and retailers and brands raising prices, many have scaled back their shopping lists. But for low-income customers — especially those who qualify for government assistance to buy food and home essentials — making their benefit dollars stretch is harder than ever.
Inflation has hit Supplemental Nutrition Assistance Program members especially hard over the past few months. With many states ending their Covid-19 Emergency Allotments, many SNAP members are also experiencing a major slash in benefits after two years. In speaking with Modern Retail, several shoppers expressed frustration with how little their EBT benefits cover during grocery runs. 
For large retailers, SNAP recipients account for a significant portion of transactions. In 2014, for instance, Walmart transactions accounted for 18% of all SNAP spending in the U.S. As of 2022, about 21.7 million households use SNAP EBT cards to buy their weekly groceries. In recent years, Amazon and Walmart have begun accepting EBT for pickup and delivery orders. Earlier this year, Target confirmed it will do the same through its Shipt service.
SNAP-derived sales only accelerated during the coronavirus. Through the Covid-19 Emergency Allotments, the U.S. government allotted a maximum of $250 on a monthly basis to all individual SNAP recipients, regardless of their latest income status.
The price of food has increased across the board, with the USDA estimating food inflation to hit between 9 and 10% in 2022. As such, major retail chains' margins have benefitted from the additional revenue. Moreover, some brands are reducing their products sizes to cut costs.
In response, some state governors are rolling out programs to help boost SNAP allotments. This month New York state, for example, is increasing individuals' EBT allowance by 12% to account for higher grocery costs.
However, some people don't think SNAP benefits are keeping up with spiking grocery bills. 
Marcia Paluscsak, a SNAP recipient and mother of two, told Modern Retail that without the pandemic's additional SNAP benefits, she worries about providing nutritious food for her family. Paluscsak's family of four is allocated $835 per month in SNAP credits, which she said doesn't go as far as it did during the early pandemic days. For SNAP applicants, monthly credits are calculated based on a formula that accounts for income, cost of living in that area, as well as other supplemental assistance such as social security.
"It sounds like so much money until you actually go to the store and start buying things," Paluscsak explained, with some items jumping by as much as 50%. "For example, we used to pay $0.99 per loaf of bread at Walmart, that's now $1.48." 
These days, Paluscsak said she only shops at Kroger "when they have good sales," along with cheaper packaged goods, like pasta, beans and rice from Aldi. "I try pre-planning meals as much as possible but my son is autistic with ADHD and OCD, and food unfortunately is one of the coping mechanisms and triggers," Paluscsak said. She explained that these symptoms make it more difficult to stock up on food.
Jessica Jewett, an artist who lives in Marietta, an Ohio city on the border of West Virginia, said her Covid-19 Emergency Allotments funds ceased earlier this month. Now, her monthly SNAP benefits will drop from $250 to $98; the new rate is adjusted to inflation, compared to the normal $60 SNAP allotment she'd normally receive along with social security disability income. 
"I have to spend my money mostly on pre-made packaged food because those are cheaper than fresh foods," she said, despite her doctors' suggestions of healthier options like fruits and vegetables. 
Another money-saving tactic has been to buy private label products instead of the national brand version, and foregoing treats like snacks and desserts, she said. To make the most out of her new SNAP credits, Jewett has been stocking up on dried goods like noodles and canned soups. "The frozen section is big for us too," Jewett said. "I also try getting produce from local farmers' markets because the EBT card is accepted there."  
Indeed, social media is flooded with SNAP recipients noting that allotments aren't covering inflated prices.
Ben Wynkoop, senior e-commerce strategist for grocery and convenience brands at Blue Yonder, said that with so many retailers offering EBT coverage, food assistance programs are harder to run amid inflation, supply chain issues and a potential recession. Another example is the recent infant formula shortage, which saw millions of the Special Supplemental Nutrition Program for Women, Infants, and Children members scrambling to find formula covered by the program. 
"Food inflation is north of 10% and, in key categories like milk and eggs it's even worse," Wynkoop said. "People are trying to stretch their dollars and often resort to lower quality items." He added that as a result, retailers like Kroger and Walmart have pledged to increase their food pantry inventory to cater to local lower-income customers. 
For shoppers relying on government assistance for their food purchases, the rising costs are changing what items they reach for on the shelf every day. 
"There are more of us than people want to admit," Paluscsak said of working-class SNAP recipients. "Unfortunately, food insecurity has become the norm."