Earnings
// February 17, 2023 ■ 3 min read
Fast food restaurants get boost from inflation-conscious diners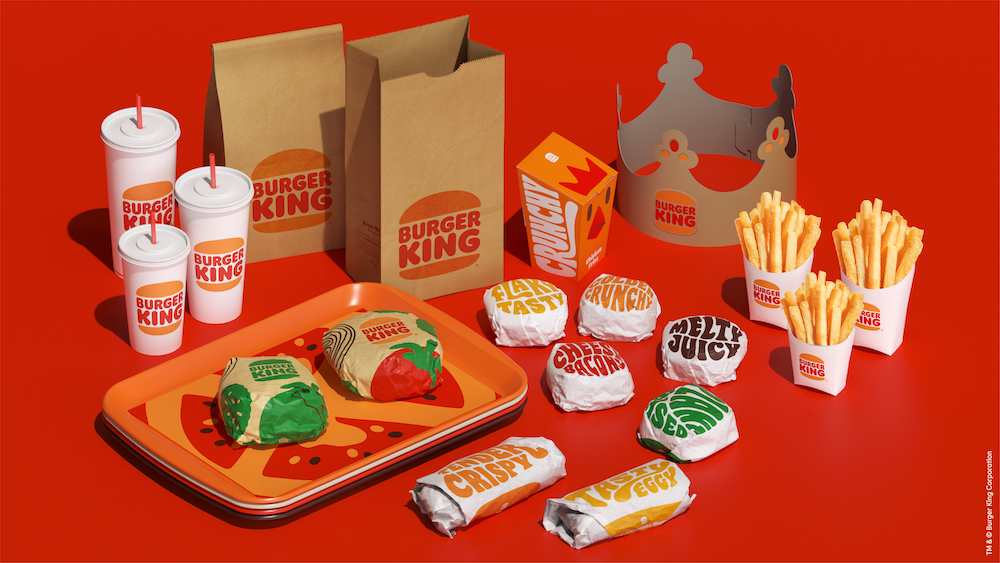 Burger King
Grocery and restaurant menu prices continue to climb, and many Americans are taking comfort in their favorite quick-service and fast food chains. 
Fast food is often touted as "recession-proof," but even with higher menu prices, chains continue attracting diners trying to spend less on eating out. 
Earlier this month, McDonald's and Taco Bell-owner Yum Brands both attributed higher demand to affordable menu items. This week, Restaurant Brands International — owner of Burger King, Tim Hortons and Popeyes — reported better-than-expected earnings. The company posted quarterly revenue of $1.69 billion, a 9% increase over the previous year, along with an 8% growth in same-store sales. Also on Thursday, Shake Shack said it generated $238.5 million in fourth-quarter revenue, and 5.1% year-over-year increase in same-store sales. 
While these figures are partly attributable to price increases, these quick-service players are also crediting the boost in sales to price-conscious diners.
Brad Jashinsky, director analyst in the Gartner Marketing Practice, said that historically, fast food and fast casual dining have benefited during uncertain economic times. "All signs are positive for these types of restaurants and show that they're continuing to grow," he said.
"We've seen in past recessionary periods that while there's some cutting back on dining out, people don't stop eating out altogether," Jashinsky said. "And lower-end restaurants take it as an opportunity to promote themselves as an affordable option." The habits also differ from grocery shopping, where shoppers can trade down to cheaper brands or private labels. "Most people tend to scale back the amount they spend on eating out, but don't stop eating out altogether," Jashinsky added. 
Indeed, even during historic inflation over the past year, Americans still prioritized activities like dining out and traveling. In January, Census Bureau data showed U.S. retail and food services increased by  3.0% over the previous month, and up 6.4% over January 2022. Moreover, credit card data also shows that restaurant spending remains strong. According to Mastercard SpendingPulse's January 2023 report, restaurant transactions were up 14.5% from the previous year.  
Jashinsky said there are several factors to the boosted sales at play at the moment — not only the switch to affordable restaurants, but also the gradual return to office, especially in urban centers. 
"Chains like McDonalds and Starbucks have also made app changes and are offering limited-time promotions to keep people ordering," he said. Last September, Burger King announced plans to invest $400 million in new ad campaigns and restaurant renovations. "Overall, restaurant chains now have more dynamic pricing and digital tools to face headwinds." 
Even lower-end sit-down restaurants are experiencing a surge in sales. On Thursday, Outback Steakhouse's parent company Bloomin' Brands reported that fourth quarter profit hit $58 million; revenue increased by 4.6%, to $1.095 billion year-over-year. On the earnings call, CEO David Deno confirmed that profits and topline margins have surpassed pre-pandemic levels in the last quarter.
On the other hand, Jashinsky noted that some fast-casual players, like Chipotle, are feeling the heat from customers pulling back on orders. In late 2022, Chipotle executives said that while customers have been resistant to its multiple price increases, lower-income customers are indeed ordering less often.
Shake Shack, which raised menu prices by about 7% in 2022 over the previous year, is still seeing margins hurt by material and labor costs. Despite the burger chain's fourth-quarter revenue jumping by 17.4%, the company also reported $6.3 million in operating losses. 
Overall, most chains have reported minimal inflation impact, a testament to fast food's resilience during tough times. Jashinsky also cited newer sources of revenue streams, such as the rapid rise of digital orders and app purchases. "These quick-service chains are in a much better position than they were back in 2008 or even five years ago," Jashinsky said.