Everlane has raised $90M in debt financing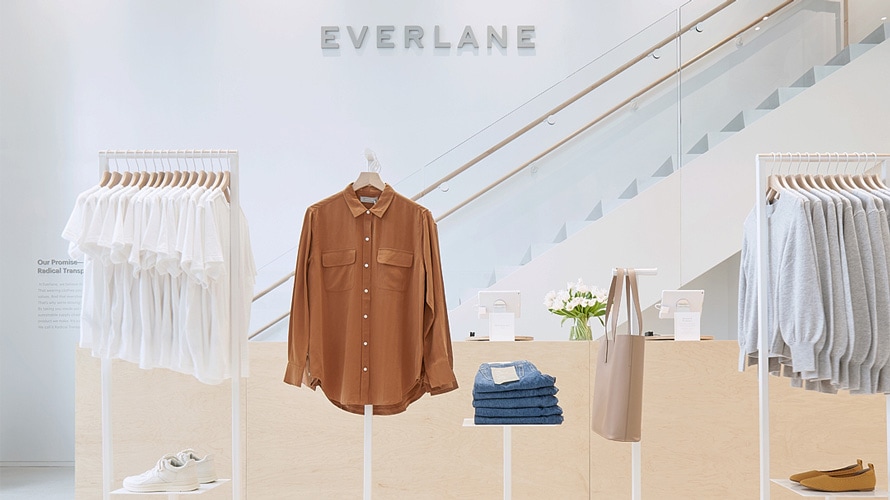 Everlane just raised $90 million in debt financing.
According to a release this week from Houlihan Lokey Advisers, the apparel brand's new capital consists of "a $65 million asset-based revolving credit facility (the ABL Revolver), and a $25 million first-in last-out term loan (the FILO Term Loan)." The company raised an $85 million Series F in September of 2020 led by L. Catterton. In 2016, the company said its valuation was around $250 million This most recent financing closed on August 26.
This new funding, according to the release, will be used to "refinance existing indebtedness and provide incremental liquidity for growth initiatives as well as to pay transaction-related fees and expenses."
Everlane first launched in 2010 as one of the early pioneers of direct-to-consumer apparel. It built a following for what it described as a transparent supply chain that tells customers where the products were sourced and how much they cost. Over the years, it's come under fire for company culture-related problems as well as allegations of greenwashing. Though it first launched as online-only, it current has 10 locations in cities like New York, Palo Alto, Austin and Seattle.
"Everlane has been around for a while and they have proven themselves," said Jane Hali CEO of the retail consultancy Jane Hali and Associates.
The last few months have been a difficult funding period for many brands of late, especially as a potential recession looms. Many brands that were funded primarily by venture are seeking out new types of financing like debt. Peloton, for example, raised $720 million in debt earlier this year.
Even before the economic downturn, many VCs began to turn their eyes away from apparel. It's a margin-heavy and seasonal business — making it very different from easily scalable technology startups. Even other retail areas are seeming more amenable; "When you compare [apparel] to beauty or personal care, it's night and day in terms of the level of risk that you're taking," said Deborah Benton, a founder and managing partner at Willow Growth Partners, to Modern Retail last March.
Of course, Everlane is no longer a startup so its needs are very different from early-stage companies. But Hali noted that even if there are economic headwinds afoot, apparel is still on the up and up, citing Mastercard's most recent SpendingPulse survey.
"Apparel is still doing better than last year, and certainly doing better than 2019," she said. "Home took a hit [but apparel] has been doing fine."