DTC Briefing: Pattern Brands announces its latest acquisition, Onsen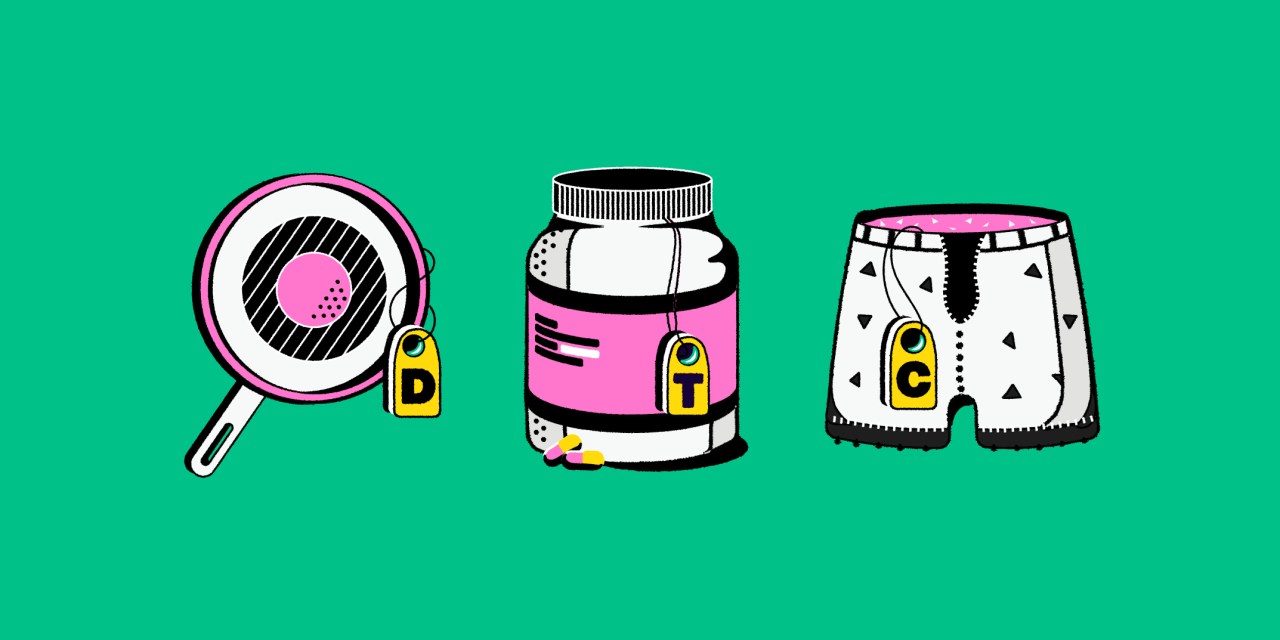 Illustration by Ivy Liu
This is the latest installment of the DTC Briefing, a weekly Modern Retail+ column about the biggest challenges and trends facing the volatile direct-to-consumer startup world. More from the series →
This is the latest installment of the DTC Briefing, a weekly Modern Retail column about the biggest challenges and trends facing the volatile direct-to-consumer startup world. To receive it in your inbox every week, sign up here.
Roughly one year after pivoting its business model, home goods-focused holding company Pattern Brands is starting to enter more areas of the house. 
On Tuesday, Pattern Brands announced its acquisition of Onsen, the fourth company it has bought in 12 months. Onsen sells fast-drying waffle weave towels that emulate a style that's popular in Japan. Terms of the deal were not disclosed. 
Pattern Brands originated as Gin Lane, a design agency that worked with Warby Parker and Harry's among other digitally-native darlings. In 2019, members of the Gin Lane team banded together to form Pattern Brands, which launched two home goods before pivoting two years later to focus solely on acquiring home goods brands. 
After a string of acquisitions, Pattern Brands' strategy as a holding company is starting to take shape. Pattern Brands often focuses on bootstrapped brands that target millennials looking to upgrade their cookware, tabletop decor, or home storage accessories as they spend more time at home. But a slowdown in the housing market could pose some short-term turbulence for home goods retailers like Pattern Brands. 
After launching in 2019, Pattern Brands launched two brands of it its own: a line of cookware called Equal Parts and a home organization brand called Open Space before deciding it would be quicker for Pattern Brands to become a household name by acquiring an existing one. 
"Instead of us going out and spending 18 to 36 months concepting out a brand, going through R&D, setting up supply chain, etc…this allows us to take our values and offer up additional categories, and put them in one place," Emmett Shine, Pattern Brands' co-founder and executive director, said in June 2021 when the company unveiled its new strategy.
Since then, the company has acquired four other brands, in addition to Onsen: GIR, Letterfolk, Poketo and Yield Design Co. Some of the brands have built a loyal customer base around a hero product that tout functionality and designs as their main selling points, like GIR, which sells silicone spatulas. Others have built a cult following among design-focused millennials over the course of years or even decades. Stationary brand Poketo, for example, was founded in 2003, and built its name by collaborating with artists around the world. Yield Design Co, meanwhile sells tabletop accessories like glassware and candles, while Letterfolk is known for tilemats and letter boards. 
Nick Ling, a co-founder and CEO of Pattern Brands, said that the core question the Pattern Brands team tries to answer when deciding whether or not to acquire a brand is "are people loving a product? Or are they just buying it off the Facebook ad?"
He added that with Onsen, in particular, which was founded in 2017, the Pattern Brands' team ascertained that "the more [Onsen] has scaled, the more people have loved their product and come back to buy even more." 
Conversations with Onsen began back in 2020, shortly after Pattern Brands announced it was pivoting to acquiring businesses. Shane Monson, a co-founder of Onsen, wrote in an email that the company held conversations Pattern Brands every few months to keep kicking the tires on a potential deal.
Pattern Brands has often positioned itself as a builder of memorable brands through its design work at Gin Lane, and Monson said that that's what made Onsen interested in selling to the home goods-focused holding company.
"We've always been fascinated by Gin Lane and when the team started Pattern Brands, we took notice," Monson wrote. "While others just wanted to grow our company, we knew that Pattern Brands' history of elevating the brand story and adding personality to product would ensure Onsen stands out in the market. We didn't want to just be another Amazon product, we wanted to differentiate and this was the only plan we felt good with." 
Pattern Brands has released few financial details about how brands have performed since pivoting to the acquisition model. But, the company said in the summer that GIR – its first acquisition, has more than doubled its profits since being acquired by Pattern Brands. Under Pattern Brands' ownership, GIR has released new products, such as a line of cutting boards. GIR has also expanded its retail distribution, selling its signature skinny spatula through Trader Joe's, in addition to partnerships it has with other retailers like Target.
Put together, Pattern Brands' products are available for sale in "thousands" of retail stores, Ling said, though the wholesale presence varies; for example, currently just two of the company's brands — Poketo and GIR — are sold through Amazon.
Many of the companies Pattern Brands has acquired benefitted from the home goods boom during the pandemic, when new home sales spiked and people spent more of their money upgrading their home offices, kitchens and bedrooms as they had nowhere else to go. 
However, this home goods boom has started to slow as people have shifted their spend towards travel and other activities. In addition, a shortage of homes to buy has led to fewer people making significant home purchases like appliances.
According to Commerce Department data, sales at furniture and home-furnishing stores declined by 1.6% in August on a year-over-year, seasonally-adjusted basis. Other home goods retailers like RH have issued a gloomy outlook for the rest of 2022, with RH CEO Gary Friedman saying that "it's probably going to be a difficult 12 to 18 months in our industry."
Neil Saunders, managing director at Global Data Retail, wrote in an email that, "home goods retailers are performing reasonably, but because so many of them had a boom year in 2021, they are finding it very tough to match last year's numbers." 
But, he said that not all home goods categories are being impacted equally. He said that sellers of big-ticket items, like furniture stores, are being hardest hit, while a category like textiles, "is performing better than average, mainly because a lot of purchases are driven by replacement…the category is also partly driven by people wanting to nest and feel cozy at home, which is still a big trend." 

That bodes well for a company like Pattern Brands, which focuses mainly on kitchen and living room accessories, and now — with the addition of Onsen — bathroom necessities. However, if inflation continues to rise, people cutting back on discretionary spending could pose a bigger threat to companies like Pattern Brands. 
Ling described Pattern Brands' target customer as "an aging millennial who is spending more time at home." He argues that even as more people spend money on activities they weren't able to enjoy during the pandemic, this demographic is still focused on spending a lot of money on home goods because they are aging into a new phase of life. 
"I look at my journey across the last five years… I now have a dog, I've invested in my home, my spend has shifted away from, you know, going to restaurants and traveling as much." Ling said. "We want to serve that consumer base in those day to day moments in an authentic way as possible."
To date, much of the marketing Pattern Brands has done has been around promoting individual brands. It does have a website where people can buy products from all of its brands, with the exception of its newer acquisitions, Poketo and Onsen, which will be added to the site soon. But, Ling teases that there will be doing more cross-promotion of the brands soon, ahead of the holidays.
More acquisitions are also on the horizon, thanks to an influx of cash. Pattern Brands announced a $25 million series B in July, on top of $60 million in debt and equity it raised last year. 
"We want to be very intentional about buying brands we really believe in," Ling said. "But you know, next year I think we'll look to buy five to 10 brands and bring them on board." 
What I'm reading
Peloton

CMO Dara Treseder is the latest executive to leave the

at-home fitness startup

, departing to become the chief marketing officer at Autodesk. 

Insider has a

case study

on how

Dude Wipes

bungled its deodorant and body wash launches. Now, Dude Wipes' co-founder said the company is refocusing on its hero product.  

Unilever

CEO Alan Jope is

retiring

after the company has come under pressure from activist investors. 
What we've covered 
Shopify announced a new 

point-of-sale solution

on Tuesday called POS Go.

Direct-to-consumer art supply brand

Arteza

recently struck its first

wholesale partnership

with Joann. 

Hiking brand

Merrell

recently released a web-based '

Hike and Seek

' game to promote one of its newest pairs of shoes.