DTC Briefing: How Atoms managed to get profitable after a 'painful' fourth quarter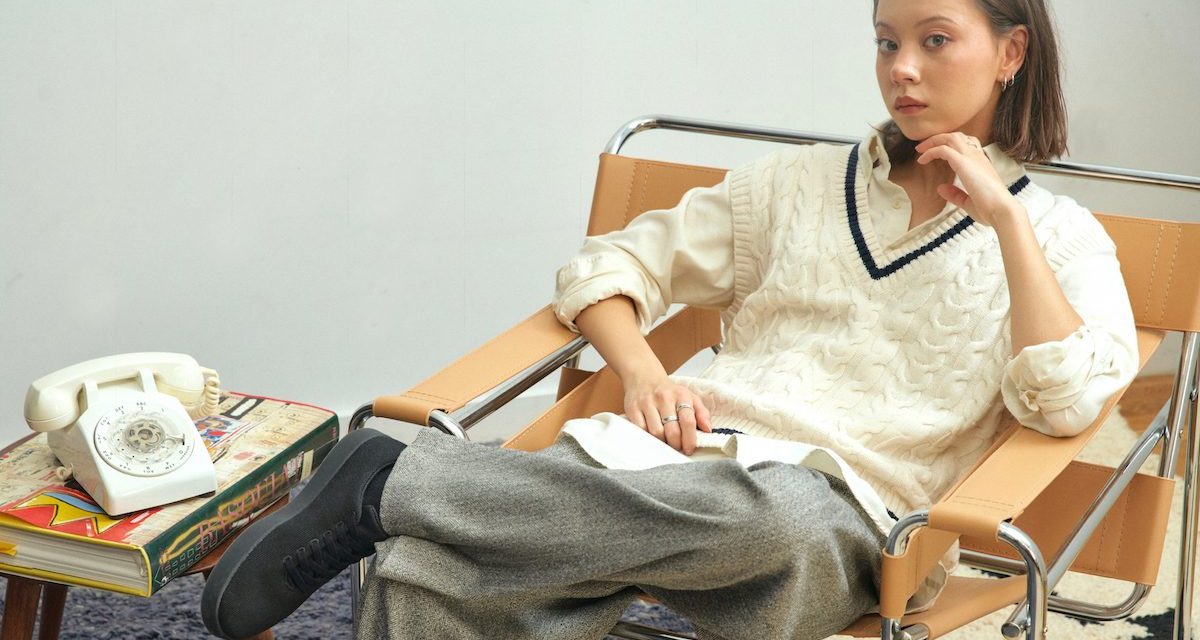 Atoms
This is the latest installment of the DTC Briefing, a weekly Modern Retail+ column about the biggest challenges and trends facing the volatile direct-to-consumer startup world. More from the series →
The fourth quarter — normally the biggest sales period for direct-to-consumer startups — was incredibly 'painful' for sneaker startup Atoms, as CEO and co-founder Sidra Qasim put it. 
Atoms had just switched to a new fulfillment partner that was having major issues fulfilling orders on time; so much so the company had to put out an Instagram post apologizing to customers for the delay. Meanwhile, the company had accumulated a bunch of what Qasim categorized as "supply chain debt" over the years; it was spending too much on air freight, product launches were consistently late, all of which were impacting the bottom line.
The situation was dire — so much so that, as Qasim detailed on social media, Atoms had less than six months left of runway left, and a close friend advised her to shut down the company. Six months later, Qasim said that Atoms has managed to turn a profit for the last three months. I spoke with her more in-depth about the steps Atoms specifically took to turn a profit — from cutting software costs to finding a new fulfillment partner to rethinking how the brand launched products. 
There's been increased chatter online from startup CEOs like Qasim, as well as from investors and other industry figureheads, about what exactly companies need to do to turn a profit. But so often, much of the advice around how startups can turn a profit boils down to high-level platitudes. That's left startup founders with a few burning questions. For example, how should they balance profitability over growth, especially when talking to investors who have historically told them to prioritize growth at all costs? And, how can they cut costs beyond some of the most obvious cost centers, like head count? 
Kiva Dickinson, a co-founder of Selva Ventures, which focuses on the CPG industry, recently posted on social media outlining what CPG investors are looking for when they say that startups need to get profitable. Dickinson said that a lot of the questions he gets from young startup founders "particularly pertain to where the goal posts now are for investors." 
"I think the biggest source of confusion of growth versus profitability is what to do if you can't grow and be profitable today," Dickinson said. "We investors don't mean stop growing… we mean grow with a burn level that gives you time to prove yourself to your next investors or get profitable down the road with still good momentum." 
When turning a profit becomes more urgent
Atoms started out like many direct-to-consumer companies; the company launched in 2019 with $8.1 million in funding. To acquire new customers, it spent heavily on digital ads. "From 2019 until 2021, we were going like 300%, but at the same time, we were [accumulating] huge losses," Qasim said. 
Qasim had already taken significant steps last year to cut costs, when she took over as CEO from her co-founder Waqas Ali in 2022. From February 2022 to October 2022, the company didn't run any paid advertising, instead relying on word of mouth to grow the brand.
The company manufactures its shoes in Korea and through much of the Covid-19 pandemic — during which Atoms manufactured a million masks — the company relied on costly air freight to get those products to the U.S. "That created a lot of breakage in our cash flow," Qasim. As such, Atoms had been trying to wean itself off of air freight, and now delivers about half of its products by ocean freight.
But in the fourth quarter, the situation got more dire. Atoms previously fulfilled all of its orders in house, but decided to switch to a 3PL in order to allocate more money toward eventually opening a retail store. 
"We made a really quick decision on that," Qasim said, which in hindsight, was a mistake. "The partner who we onboarded, they had some issues in their own warehouse." In turn, many of Atoms' customers "were not able to get their shoes on time [for the holidays]," Qasim said. 
Suddenly, Atoms now had another problem to contend with: in addition to cutting cash, the company also had to figure out cost-effective ways to quell the growing array of customer service complaints. 
In the beginning of the year, Atoms onboarded a new fulfillment partner, and the company came up with a new framework to evaluate potential new 3PLs, Qasim said. This included making sure that the 3PL has a customer service team in house, and making sure that the 3PL will let them meet with their executive team — not just a sales representative. 
"Our goal was how can we create at least 70% to 80% confidence that this partner will be able to deliver the shoes [on time]. And we know that there will be some mistakes too," Qasim said.
The next step on Qasim's agenda was to figure out how to more quickly get through customer service queries. Historically, she said, Atoms has taken a very manual approach to customer service. But given that Atoms has an engineering team in-house, she went about looking for more ways that Atoms could automate parts of its customer service flow, while cutting down on the number of steps needed in order for customers to find the answers they were looking for. 
Atoms redeveloped the customer login experience to create a "a very simple and easy looking back end experience," so that important information like a packaging tracking status would automatically be linked to a customer's profile.
Breaking down 'nice to have' versus 'need to have costs'
Next, in order to actually be able to turn a profit, Atoms had to get its costs in order. Qasim met with various team leads and asked them which line items were actually a "nice to have" versus "need to have." 
While this may seem like an obvious step, Qasim said that "many times founders think that they have to deliver this type of message once," and often times it's more than they think. She said she had to have this conversation multiple times with team leads. She also openly shared figures about revenue and runway with her team. 
"Make it a priority and be very transparent about numbers," Qasim said. "That really helped the team think that okay, we are in this together."
One thing that was weighing down Atoms' profitability, Qasim said, was launching products late. Product has been a key selling point for Atoms since it launched; one of the company's key innovations was in releasing "quarter sizes," for example.
As such, "we have really, really high standards sometimes when testing products," Qasim said. But sometimes if the company wanted to tinker with a new product over and over again, those prototypes could add up. She said she laid out for her team exactly how "if we could not launch our product on time, this is the impact it will have on the revenue, this is how we will miss our goals."
And, they had conversations about where they could speed up product testing. Something like the color of eyelid on a shoe, for example is relatively easy to change after launch, and shouldn't be iterated on indefinitely in testing.
Since Atoms was finally able to turn a profit earlier in the spring, the company is slowly getting back to growth mode. It launched its biggest collaboration to-date, a custom hightop shoe with YouTuber Marques Brownlee in April. It has resumed paid advertising, though it is focused more on newsletter and influencer marketing, rather than Facebook ads. And now, Atoms is targeting 5% to 10% growth month over month, rather than the 300% year-over-year growth it hit in its early days.
Qasim advises other startup CEOs who are struggling to figure out how to get their companies on a path to profitability to see her advice as "a grain of salt." 
"I think people look for a lot of advice outside…they need to make decisions on the basis of their own business," she said. 
What I'm reading
Daily Harvest

is looking to make a

comeback

after its crumbles product sent some customers to the ER last year; the food delivery startup is launching its first new product in a year, and plans to launch in a major grocery chain. But will customers forgive and forget? 

A Bloomberg deep dive found that

resale programs

– while increasingly popular – typically only accounts for about 5% of a brand's sales. 

Oddity, the parent company of beauty brands

Il Makiage

and

Spoiled Child

,

filed to go public

, indicating that there may be a resurgence of consumer IPOs in the second half of the year. 
What we've covered 
Startups have been taken over by a case of

Barbie fever

this summer, with

Béis, Swoon, Homesick Candles

and more all releasing limited-edition hot pink products in time for the upcoming movie. 

Tattoo care brand

Mad Rabbit

is launching in over 1,800 Walmart locations this summer, its largest

wholesale partnership to date

. 

Startups are increasingly trying to use SMS to do more than just advertise sales; The Black Tux, for example recently sent a

personalized text

from its CEO, thanking customers with a unique promo code and encouraging to reach out to him with questions and comments.