'Comes down to execution': Behind the winners and losers of this quarter's apparel earnings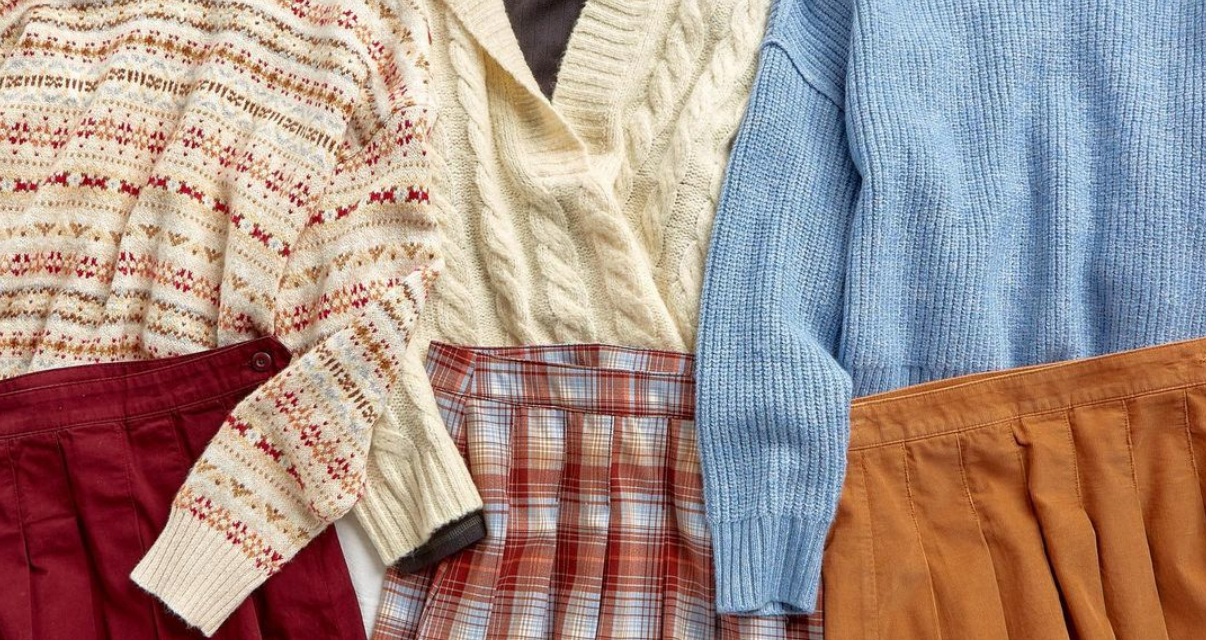 American Eagle on Instagram
Last week delivered several surprises in terms of apparel earnings — showing that one size does not fit all.
This was especially true of mid-tier mall-based brands, many of which are competing for the same customers. While some retailers published strong results, others showed they have significant progress to make.
Abercrombie & Fitch, for instance, reported a surprise profit for its first fiscal quarter and raised its net sales guidance for the rest of 2023. Urban Outfitters Inc. reported a 5% rise in same-store sales. Gap Inc.'s net sales were down 6% year-over-year. American Eagle Outfitters, while beating analysts' expectations, lowered its full-year outlook.
For months, shoppers have taken a harder look at their finances and redirected more money to essentials like food, housing and transportation. For many families, buying new apparel and footwear — both of which are considered discretionary categories — is not a priority. Retail sales in the U.S. increased 0.4% from March to April 2023, an improvement from two straight months of declines but still below expectations. From one month to the other, Americans spent less at sporting goods stores, furniture stores, electronics stores and clothing stores.
With only so much extra money to go around, it's becoming even more important for apparel retailers to demonstrate their value to consumers. Earnings results and analysts reveal that the winners are winning mainly due to strong product assortments, staying on trend and making effective leadership decisions.
Winning: Abercrombie & Fitch and Urban Outfitters Inc.
Abercrombie & Fitch managed to have its "highest first-quarter sales in more than a decade," according to its CEO Fran Horowitz. The company isn't immune to headwinds — in fact, Horowitz said Abercrombie & Fitch is "cautiously optimistic" about the future — but it has managed to capture demand across categories.
Abercrombie & Fitch's business, for example, is "resonating meaningfully with our target customer, setting several other sales records this quarter across genders, categories and geographies," Horowitz said. Hollister, one of Abercrombie & Fitch's brands, had a strong assortment for the summer and back-to-school seasons, she added. "We are managing inventory tightly and each brand is in a position to chase demand."
Urban Outfitters Inc., meanwhile, clocked a record $1.11 billion in sales for the three months ending April 30. Much of its growth came from Anthropologie, Nuuly and Free People. Speaking on an earnings call, CEO Richard Hayne said that demand for Anthropologie, Free People and FP Movement "accelerated" in the first quarter. "Clearly, these brands are pleasing existing customers and capturing additional market share," he added.
Neil Saunders, managing director at GlobalData Retail, agreed that Abercrombie and Anthropologie "had offers that were much more aligned with what consumers wanted." "For example, both retailers put a lot of emphasis on dresses and floral prints, which were in hot demand during the spring," he told Modern Retail. "This largely comes down to skill in the buying teams."
Demographics played a role, too, Saunders said. "There is… something to be said about positioning, as Abercrombie and Anthropologie are aimed primarily at young adults and middle-aged adults, where there is more spending power," he added.
Losing: American Eagle Outfitters Inc. and Gap Inc.
The picture at American Eagle Outfitters Inc., on the other hand, is a bit mixed. The company matched Wall Street's earnings expectations, largely thanks to sales from American Eagle and Aerie. It delivered a "record first-quarter revenue of $1.1 billion," according to an earnings release, and Aerie "posted all-time high first-quarter revenue and profitability, with positive comp growth."
At the same time, though, the company reduced its estimates for operating income for the entire year. "With ongoing macro challenges, we are maintaining a clear focus on inventory discipline, cost savings and efficiencies across the business," CEO Jay Schottenstein said. "Looking forward, our priority is to rebuild operating margins, while also seeking opportunities for profitable growth and to deliver more consistent shareholder returns."
In a similar vein, Gap Inc. wants to "get back on a path toward delivering consistent results long-term," its interim CEO Bob Martin said. Gap Inc.'s comparable sales for the first quarter were down 3% and its online sales decreased 9% compared to the same time a year ago. All of its brands — Gap, Old Navy, Athleta and Banana Republic — saw their quarterly net sales drop.
Gap Inc. is in the midst of a major transition. The president and CEO of Athleta left her post on March 9, while previous Gap Inc. CEO Sonia Syngal abruptly departed at the end of 2022. Gap Inc. is also laying off 1,800 workers, more than three times the 500 workers it laid off in September. The layoffs are expected to result in annualized savings of $300 million, Martin said in a statement.
Saunders told Modern Retail that both Gap Inc. and AEO have "failed to innovate in range," while their industry counterparts have not. "Gap is still churning out the same old stuff and isn't producing anything that captures the attention or interest of customers," he said. "AEO's selections were rather flat over the first quarter and lacked energy. That's not good enough to drive sales in this more suppressed environment."
Other factors at play
In a positive sign across the board, all four retailers managed to reduce their inventory from the same period a year ago. Abercrombie & Fitch's inventory dropped 20%, Urban Outfitters Inc.'s inventory dropped 6.3%, Gap Inc.'s inventory dropped 27% and AEO's inventory dropped 8%.
Gap Inc., which had the strongest year-over-year dip, made "significant progress rightsizing inventories" as it exited the 2022 fiscal year, Chief Financial Officer Katrina O'Connell said on an earnings call. "We remain focused in fiscal 2023 on moderating buys, leaning further into our responsive levers and continuing to integrate the inventory that was placed in pack and hold in fiscal 2022 into future assortments," she said.
The four retailers are also in different places when it comes to store openings and closings. This year, Gap Inc. will have "fewer store openings than previously planned," O'Connell said.
Urban Outfitters Inc. plans to open more Anthropologie stores, Free People stores and Urban Outfitters stores, but they "will probably be slightly smaller than what we currently have in our portfolio, because we see the smaller stores oftentimes have a higher return," Hayne, the company CEO and president, said on an earnings call. Most of these will be "perhaps in malls, perhaps in centers, but most of the time, not stand-alone," he added.
Time will tell if the four retailers manage to get on the same track. The upcoming back-to-school season, for example, could bolster sales, and high temperatures could spur more purchases of shorts, dresses and tanks. Importantly, each company's management strategy makes a huge difference. As Saunders explained, when it comes to Gap, AEO, Abercrombie and Urban Outfitters, "polarization in performance primarily comes down to execution."