AG Jeans appoints its first CEO as it hones in on international expansion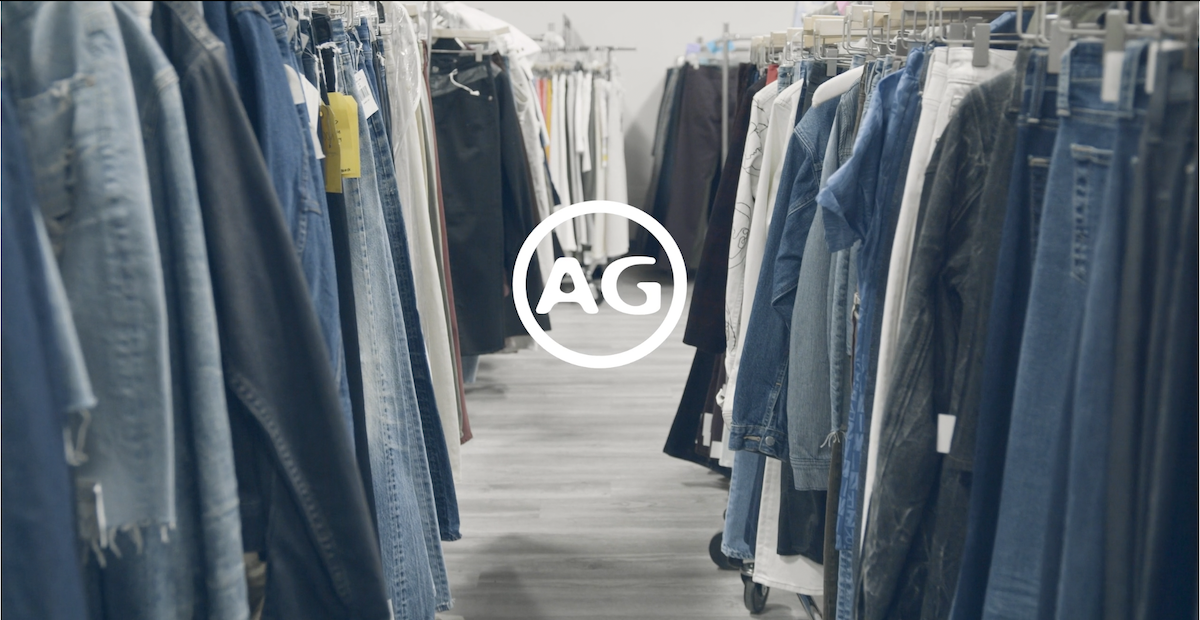 AG Jeans
For more than 20 years, AG Jeans has sold premium denim and knitwear to customers looking for higher-end products. But it wasn't until earlier this year that the California-based brand appointed its first dedicated CEO.
In July, AG Jeans announced that luxury veteran Glenn McMahon would take the reins as chief executive. McMahon previously served as the CEO of St. John Knits from 2007 to 2013 and held senior leadership roles at Dolce & Gabbana, Liz Claiborne, Donna Karan and Giorgio Armani.
AG Jeans launched in 2000 as the brainchild of Adriano Goldschmied and Yul Ku. For the past two decades, Ku has effectively acted as CEO, steering the brand as it opened stores and outlets, built out an e-commerce business and formed wholesale relationships with key accounts like Nordstrom, Neiman Marcus, Bloomingdale's and Saks Fifth Avenue. With a formal CEO in place, the company can focus more on broadening its revenue and reach via new regions and channels. Ku will stay on as chairman of AG Jeans during McMahon's tenure.
AG Jeans controls its own manufacturing as a vertically-operated business, with production in Los Angeles and Mexico. It is predominantly sold in the U.S. and has nearly 20 of its own stores in states including New York and California. Going forward, AG Jeans is looking to grow its footprint abroad, an effort it is entrusting to McMahon. While AG Jeans says it caters to shoppers in more than 50 countries via its retail channels, it's working to expand to key international markets, McMahon told Modern Retail in an interview.
AG Jeans sees "huge opportunity" in China and South Korea and already has a presence in Japan, McMahon said. AG Jeans is also focusing on Europe, where it is under-penetrated in the market. "The very nature of our product, the quality, the make and the fit, I think our brand will resonate very well with European consumers that are already buying luxury products," McMahon said.
Right now, one-third of AG Jeans' business is e-commerce, one-third is wholesale and one-third is retail stores. But, wholesale could take up a greater piece of the pie as AG Jeans expands internationally and partners with retailers in other countries, McMahon pointed out. In those cases, AG Jeans would be more likely to open a shop-in-shop in a department store than a standalone store. It is eyeing major regional players like Shinsegae in South Korea for these purposes. McMahon says wholesale is "incredibly important" to AG Jeans' business model, "because I'm a big believer that in order to have a successful retail business… you really have to be multi-channel."
More denim companies are stepping up their international expansion efforts, especially in Asia. In March, True Religion announced that it would enter the Chinese market via a partnership with Aurorae Group. True Religion plans to open 65 standalone stores and shop-in-shops in the country by 2026, then add 43 more by 2028. Last year, Levi Strauss & Co announced an "aggressive expansion strategy" that involved opening new stores in Japan, Australia, Indonesia, Singapore, Malaysia and Thailand.
Dave Marcotte, svp of global retail and technology at Kantar, said there's "a lot of room" for a brand like AG Jeans abroad, especially in Asia. But, Marcotte said, "I would have some questions about manufacturing" if AG Jeans decided to bring that outside of North America. "I don't know if they have the capacity currently to be able to expand to that level of production," he told Modern Retail.
Along with international expansion, AG Jeans' new CEO wants to boost its sales of other categories. Denim is the "lion's share" of the business, McMahon said, and while he will continue to focus on that, "at the same time, there are opportunities for us to speak to our customer in new classifications," he said. For instance, McMahon is interested in building out AG Jeans' existing knitwear and outerwear assortments.
In addition, McMahon estimates that 75% of the business comes from denim and non-denim bottoms, while 25% comes from other items like tees, blazers and dresses, as well as accessories such as bags, hats and belts. "That just is an indicator for me that there's opportunity to grow the categories to complement the bottoms business," McMahon said.
McMahon also said that he is also looking forward to working with AG Jeans on its sustainability initiatives. The brand offers an in-store recycling program, all of its garments are produced using recycled water from its Los Angeles and Mexico facilities and it recently released a line of circular denim under its "The Jean of Tomorrow" umbrella.
"AG as a manufacturer has been on the forefront of sustainability, particularly with regard to the denim treatment, the washes, the finishes, the dyes," he said. "So that's something that I would like to continue to amplify."