Earnings
// October 30, 2023 ■ 5 min read
After being acquired by Overstock, Bed Bath & Beyond is planning a marketing blitz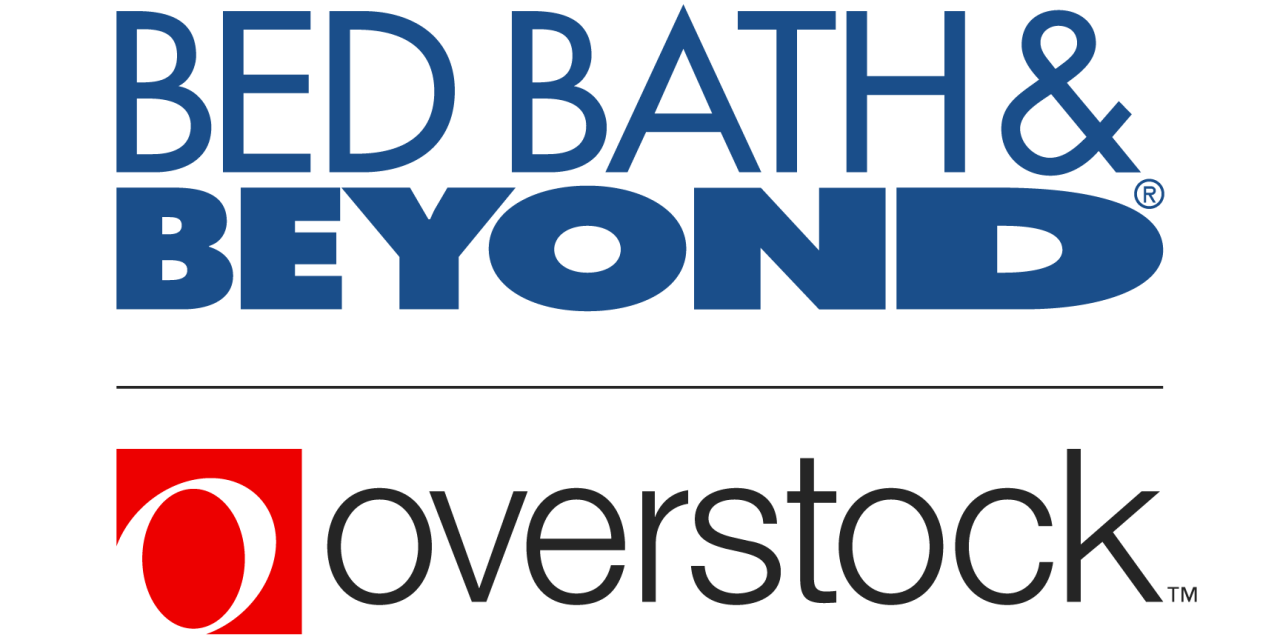 Bed Bath and Beyond
Overstock.com's first earnings report following its rebrand as Bed Bath & Beyond reveals that there's still a long way to go to re-acquire former customers and grow its online capacity.
But the company is betting that a $150 million marketing strategy, a growing mobile audience and expansion into new product categories can return the furniture and housewares retailer to profitability by the end of next year. Though revenue dropped year over year amid the transition to a purely online Bed Bath & Beyond, the company is betting that investments will help reacquire lost customers and bring new ones into the fold during the busy holiday shopping season and beyond.
"Before this third quarter, we turned in 13 consecutive quarters of profitability," CEO Johnathan Johnson told Modern Retail. "When we did the acquisition, we were going to intentionally veer from that as we focused on customer acquisition and growing the file."
Since August 1, Overstock.com has redirected shoppers to Bed Bath & Beyond's site. It bought the digital assets, a file of over 100 million customers and other intellectual property from Bed Bath & Beyonds as part of its Chapter 11 filing, which saw the permanent closure of hundreds of stores.
And late last week, the company revealed its initial performance three months in. Total revenue for Overstock's third quarter ending Sept. 30 was $373 million, a drop of 19% year-over-year. Adjusted EBITDA was a negative $24 million with an operating loss of $41 million. Active customers were down to 4.9 million, with average order values down 21% year over year to less than $200.
Some of the customer drop-off, Johnson said, is attributable to the overall stagnation in the home space. "Survive until 2025" is the mantra of some furniture retailers, he said. But the drop in AOV is also partly a result of the new categories that the company is playing in. While Overstock focused on furniture, the Bed Bath and Beyond brand has a reputation of kitchen items, linens and smaller-ticket housewares. But as customers get used to the new site, Johnson expects both AOV and frequency of purchase, currently at 1.5 transactions annually, to go up.
As he put it, "1.5 for a company that sells mostly furniture, not bad. 1.5 for a company that sells bed, bath and kitchen? We can do better than that."
Reacquisition plans for the near term include boosting sales with a $150 million marketing blitz, including TV ads, digital campaigns and out-of-home that will help re-introduce Bed Bath and Beyond as an e-commerce only site. The current free shipping will continue, and gift cards will roll out in the fourth quarter, a time when Johnson expects better-than-usual sales due to the newly expanded product offering. On the site itself, the team will continue to refine search results, add more product, and increase personalized marketing efforts.
Johnson is also encouraged by performance of search engine marketing, saying there was a higher clickthrough rate from customers who clicked on a recommended Bed Bath & Beyond product than they did for Overstock. They also have a higher average order volume, he said.
"For customers who weren't normal shoppers of either brand, they're more likely to click through to Bed Bath now," he said. "That's very encouraging."
Johnson said steering the company as Bed Bath & Beyond has led to the addition of 2 million SKUs. That strategy will continue, with plans to court new vendors at trade shows and stand up branded product pages. Ultimately, the more products that be on the site, the better, Johnson said.
"It continues to pleasantly surprise me how much more eager vendors are to sell to BedBath and Beyond, than the hesitancy was to sell on Overstock," Johnson said. "That feels like we took headwinds, and turned them into tailwinds."
Steve Greenspon, CEO of the organizational brand Honey-Can-Do International, said that sales of his products have been higher since the website changed from Overstock to Bed Bath & Beyond. He said the team seems reinvigorated, finding new ways to showcase inventory and pattern on promotions.
Some of the reported sales drop may be due to the overall category experiencing a post-pandemic slump, Greenspon said. Many housewares brands are flat or down compared to those days, he said. He said he hopes to see Bed Bath & Beyond restart a registry business to help draw in customers and boost sales — and that adding more familiar brands will also help drive traffic to the site and expose customers to other vendors.
"There are a lot of houseware brands that sold to Bed Bath & Beyond that in the past wouldn't sell to Overstock, because of its name and thinking of them as being a closet out business," he said. "But now, there's a number of very strong houseware brands willing to do business."
This quarter was also the last time the company's results would appear under the OSTK ticker. Come Nov. 6, the name change will be complete with a corporate name change to Beyond Inc. and a ticket of BYON. Though it may seem somewhat symbolic, Johnson said that the name change is a huge part of repositioning the company. Not only does it signal a commitment to a newer, more popular brand, but it frees up the Overstock IP for future use and leaves the door open for other business ventures down the road.
Johnson said there are plans in the works to relaunch Overstock.com as a liquidator that offers "true clearance steals," But timing is critical, and such a migration won't happen until the customer base for Bed Bath and Beyond has stabilized.
"The name change really signals its a new day and it's transformative," Johnson said. It speaks to the promise that we think we have, more than just a single-site e-commerce company, more than just Bed bath and Beyond. And we'll continue to runt hat site, btu it allows us to stand up Overstock. It allows us to look at other banners products and services that we can offer on other sites. I think it's a big deal."