'A category our consumers are asking for': Why more brands are getting into fragrances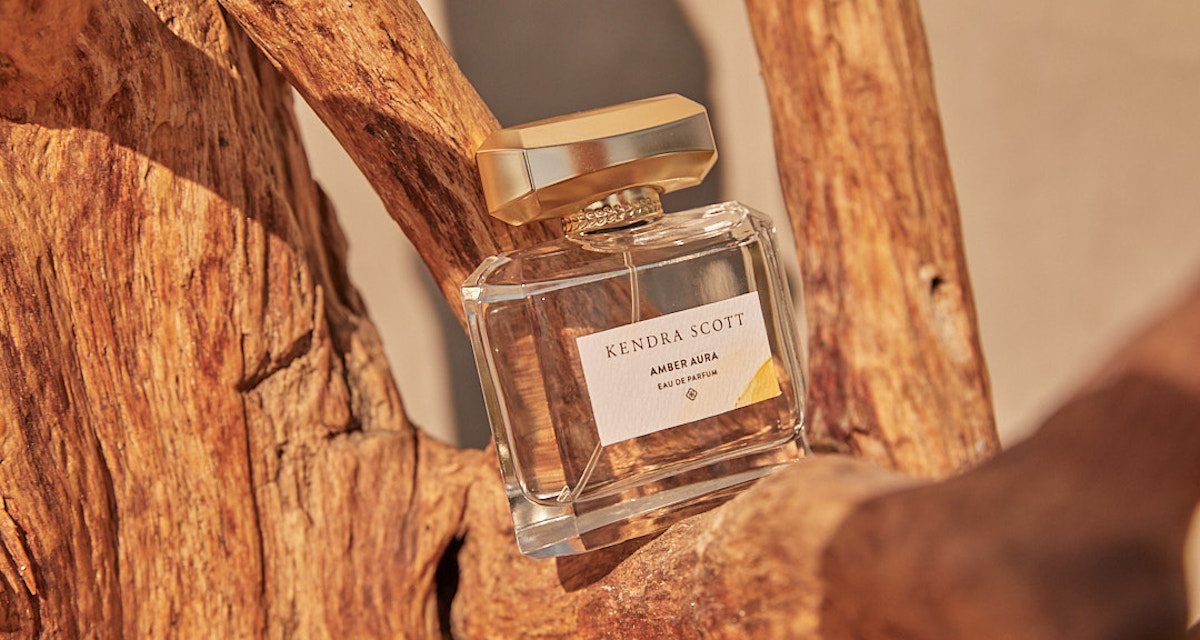 Kendra Scott
More brands and celebrities are catching a whiff of the fragrance space.
Last week, jewelry and accessories brand Kendra Scott launched its first-ever fragrance collection. Meanwhile, Harry Styles' nail polish brand Pleasing will debut its first fragrances in three scents on Thursday. Apparel brand LoveShackFancy launched its first fragrances in stores and Sephora in August, and Italian luxury brand Brunello Cucinelli debuted two fragrances in March.
The brands that are jumping into the fragrance game are doing so because they smell dollar signs. Within the prestige beauty market, fragrance sales revenue for January to August 2023 jumped 13% year-over-year, according to Circana. LVMH's fragrance and cosmetics division grew 13% in the first half of 2023 compared to 2022, and Inter Parfums — which makes and distributes more than 20 fragrances including Coach, DKNY and Guess — enjoyed record sales in the first half of the year. Last week, Inter Parfums raised its guidance for the rest of 2023, citing "the ongoing strength in the market, coupled with our year-to-date performance." What's more, perfume is typically a cheaper item that allows brands to acquire new customers who may not be ready to shell out for a brand's full-price jewelry or apparel just yet.
A jewelry brand founded in 2002, Kendra Scott made the move to fragrance because its customers had requested it "for years," CEO Tom Nolan told Modern Retail. "It keeps coming up either number one or two when we're doing polls with our customers about what they want," he said. On top of that, Kendra Scott expanded into candles in 2018 and received strong feedback from customers. Fragrance "was just an easy kind of next step for us as we turn to grow the brand into a lifestyle brand ultimately, which is our goal," Nolan said.
It took the team at Kendra Scott about two years to develop 250 possible scents for the new collection. Scott, the founder, settled on three. Each scent is named after different stones, and the bottle shapes are based on popular gemstone cuts. The fragrances are available in the brand's more than 100 stores and on the Kendra Scott website.
Kendra Scott expects to make $5 million in fragrance sales during the first year on the market. While the brand declined to disclose its expected total revenue, Kendra Scott became "a very big business valued at more than $1 billion" by 2021, Nolan said on a Glossy podcast.
For fragrances, "we're going to evaluate performance consistently following the launch," Nolan told Modern Retail. As far as further expansion, "it's going to come back to the customer and if she or he votes yes for this category for us," he explained.
Beauty products, like many other sectors, have risen in price due to inflation. According to the Consumer Price Index, the cost of cosmetics, perfume, bath and nail preparations jumped 2.8% from September 2022 to September 2023. Despite price increases, though, the fragrance market has managed to maintain momentum, largely due to a growing interest from Gen Z shoppers.
Coty CEO Sue Nabi told Yahoo that Gen Z are using fragrances on their clothes and outfits, in addition to their skin. "They spray much more, and it's shortening the life span of the usage of the product," she said. "That's what explains this boom, both in volume and in value behind this market." Coty, which raised its annual sales outlook last week, is launching more fragrances to meet demand. In April, it announced what it calls "the first globally distributed fragrance manufactured using alcohol from 100% recycled carbon emissions."
According to Circana, shoppers ages 13 to 26 rank number one in terms of wearing fragrances three or more times a week, and Gen Z is most likely to purchase fragrances for themselves multiple times per year. Fragrances are a buzzy topic on social media, too, with consumers and influencers alike sharing their favorite products. Today, the hashtag #PerfumeTok has 5 billion views on TikTok, an 888% jump from 506 million views in February 2022.
In addition to winning over Gen Z, there are other reasons brands may want to tap into fragrances, sources told Modern Retail. For one, luxury brands have used fragrances and beauty "as an entry-level price point and a way for consumers to engage with brands they admire," Calla Murphy, vp of digital strategy & integrated marketing at Belardi Wong, said, pointing to Chanel lipstick as an example.
In addition, fragrances are easy to do from a licensing perspective, especially if your brand is tied to a celebrity, Sucharita Kodali, vp and principal analyst at Forrester, said. "Somebody pays you to put your name on a fragrance that's customized, and the brand takes a royalty, and somebody else [covers] all of the costs of the product," Kodali said. "So, it's actually a good deal for the brands and you end up with a pretty high-margin product in time for the holidays."
Kendra Scott is folding its new scents into its holiday marketing and will showcase influencers and its founder in advertising. As far as expanding into fragrance, "this time of year, where people are excited about gifting… it just felt like a really good time to do it," Nolan said. "Hopefully, all tides rise and it lifts not just the internal projections we have for fragrance, but also our overall business."
On the topic of fragrance as a whole, "we'll be measuring it, watching it really closely and see where it goes," Nolan said. "Hopefully, this is a jumping off point for us to get into a category that's really meaningful."