Why Uggs are taking over the shoe world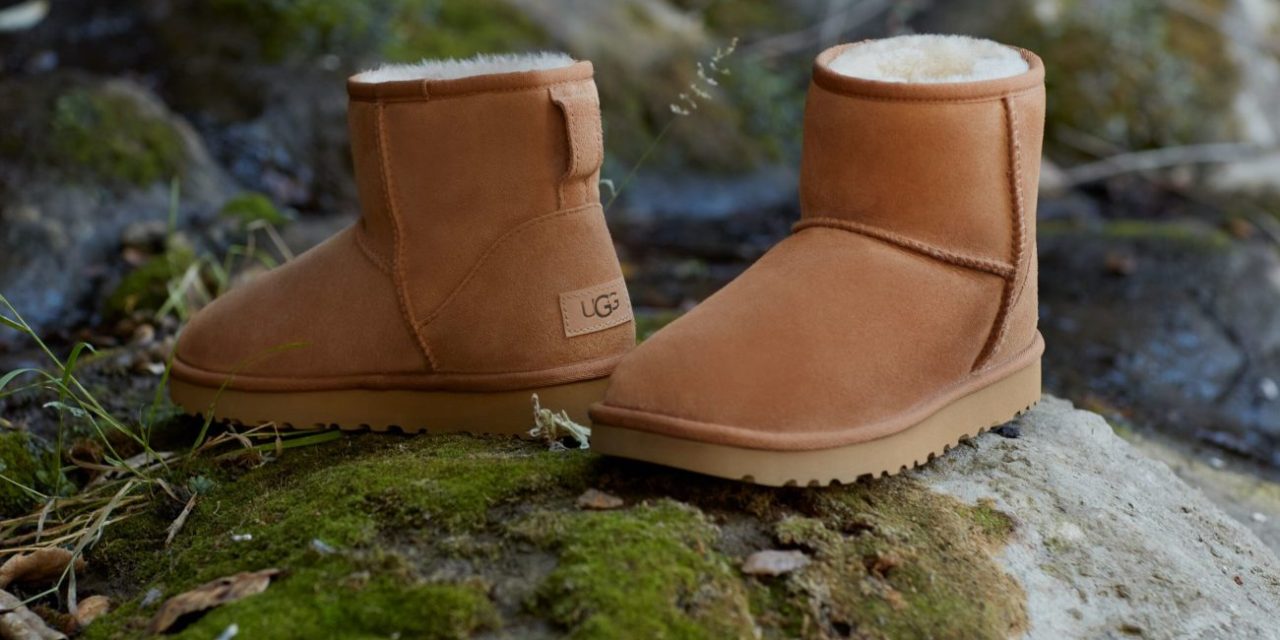 Ugg
Customers are far from giving Ugg the boot.
According to parent company Deckers' latest earnings, Ugg sales for the second quarter totaled $610.5 million, a 28.1% jump year-over-year and nearly 56% of Deckers' total sales. Meanwhile, at resale site StockX, Ugg is on pace to set an all-time trade record in 2023. It remains the fastest-growing brand in StockX's 'shoes' category, and searches for "Ugg Tasman" and "Ugg Tazz" are up 2,340% and 1,340%, respectively, in the last year. Even dupes of Ugg are taking off on platforms like Amazon and TikTok Shop.
Ugg is considered one of the most recognizable Y2K-era brands, even though it was founded in the late 1970s. For much of the 2000s, celebrities and the public alike flocked to "short" and "tall" Uggs in colors like chestnut and pink. While demand eventually dipped, Ugg is now back in the game amid an early-2000s nostalgia resurgence. In fact, Ugg — along with Hoka — contributed to record revenue at Deckers for both the second quarter and first half of fiscal year 2024, Deckers CEO David Powers said in a press release. Zooming out even further, Ugg sales outgrew Hoka's for the first time since Deckers acquired Hoka more than 10 years ago, Tom Nikic, svp of equity research at Wedbush Securities, pointed out.
A revamped marketing strategy
What's changed? Besides the Y2K style comeback, Ugg has fundamentally shifted how its business operates, Powers said on an earnings call. "We currently have the most cohesive, globally-aligned product, marketing and consumer-targeting strategy I've ever seen for Ugg," he said.
Key to this effort has been moving up Ugg's fall marketing campaign from September to July, working with influencers on social media campaigns and developing targeted inventory around the brand's most popular products, Powers said. One of these is Ugg's suede Tasman slippers, which have taken off on TikTok and sold out this year. The slippers are a fan favorite because they are easy to slip on, come in versatile colors and feature an embroidered trim.
For the Tasman and more, Ugg fans are flocking to resale sites to snap up products they can't buy on Ugg's website. In the last four to five weeks, Ugg trades on StockX have outpaced those from last year, Drew Haines, director of sneakers and collectibles at StockX, said. Haines attributes this jump in interest largely to new colorways that Ugg has released, such as mustard seed, as well as demand for the Tasman franchise and classic colorways.
Ugg's collaborations, too, have generated buzz, Haines pointed out. Ugg and Telfar, which released their first products together in 2021, launched a new collection two months ago. Ugg released its latest collaboration with the fashion company Madhappy in October. Madhappy and Ugg announced their first collaboration in January, and Ugg x Madhappy products have historically sold for twice their retail price on StockX, according to Haines.
Leaning on celebrities
There's also the celebrity factor — just as there was in the early aughts. While Paris Hilton sported Uggs in the 2000s, A-listers like Gigi Hadid and Blake Lively have been spotted wearing Uggs recently. Ugg has also made Cardi B an ambassador and featured her in a video at the end of September to promote the new Classic Dipper style. "It's finally Ugg season!" she proclaimed in the video, which racked up 20 million views.
In addition, from July 15 to August 15, Ugg ran a social media campaign in which influencers reminded customers to buy Ugg before peak season. During that time, Ugg saw twice the level of engagement on Instagram as compared to last year. "We believe the Ugg team's strategic marketing shift served as a catalyst for earlier fall consumer demand globally," Powers said.
This aspect of the Ugg phenomenon is similar to what happened with Crocs in 2020 and 2021. Crocs saw record sales at the time, much of it thanks to high-profile collaborations and celebrity partnerships. That period, for example, Crocs paired up with Justin Bieber and Post Malone on sold-out collections. It also rolled out kitschy collaborations with popular brands such as KFC.
For all its success, Ugg is finding itself battling copycats. Ugg products are largely selling at full price, leading Ugg dupes to become more popular online. Dupes are available on Amazon for $50 and under, and the hashtag #uggdupes has 92.7 million views on TikTok. A search for "Ugg dupes" in TikTok Shop also populates dozens of items that resemble Ugg in appearance. Searches for "Ugg dupes" have nearly doubled in the U.S. over the past 12 months, according to Google Trends.
As far as the real products go, Ugg expects large demand during the fourth quarter, and so does StockX. "You have to sort of tip your cap to what Ugg has done as a brand in terms of their marketing, in terms of the products that they're putting out," Haines said. "It's really resonating with customers."
This holiday season, "it's genuinely the brand that I'm most excited about seeing how it performs on the marketplace," he added.