'There are a lot of misunderstandings about how our brand works': Shein's head of strategy Peter Pernot-Day on how the e-commerce app is trying to get ahead of its own marketing narrative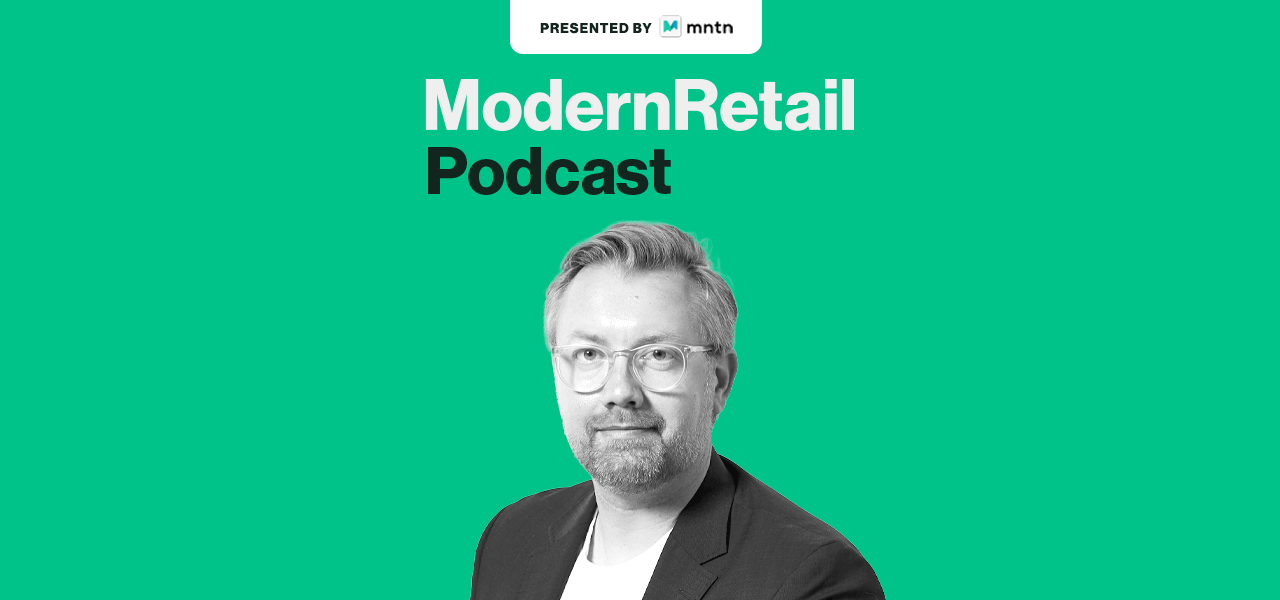 Subscribe: Apple Podcasts • Stitcher • Google Play • Spotify
Shein has been around for nearly a decade, but we're just beginning to learn more about the brand now.
Over the last two years, the e-commerce platform has taken the world by storm. In 2021, it caught most people by surprise when it became the most downloaded U.S. iPhone shopping app. Today, it is the number three top app on App Store.
But with this rise to fame has come a lot of questions. For one, Shein is largely known as a seller of fast-fashion apparel. Its products are cheap, and it sells thousands of them — which to many, seems like a model that's both wasteful and reliant on cheap labor whenever possible. But after years of seeming silence, Shein is now talking and trying to give a sense of how the company works.
"We like to call [our model] on-demand production," said Peter Pernot-Day, Shein's global head of strategy and corporate affairs. "The way it works is: we will identify potential products, we'll work with one of our small-batch production partners, and we'll make between 10 to 100 copies of that garment — we'll then offer it for sale," he said. If the garment resonates, Shein goes back and finds a partner who can manufacture it at scale. "That's allowed us to operate profitably — it's also allowed us to dramatically reduce excess inventory waste."
Pernot-Day joined the Modern Retail Podcast this week and spoke about the company's overall direction, its strategic growth in both the U.S. and countries like Brazil as well as why it's attempting such a big marketing push now after years of relative press silence. He started as Shein's general counsel in 2021 and took this more front-facing role last year
For the past year, Shein has been facilitating a marketing spree to try and tell its story on its own terms. This has included pop-ups around the U.S., as well as work with influencers. One recent influencer promotion sent TikTok personalities to factories in China, who then posted about their experiences on social media. This was met with criticism far and wide of influencers describing a paid press trip as a journalistic endeavor.
But Pernot-Day felt the entire ordeal was misconstrued. "I think that those influencers spoke honestly about what they saw," he said. "And I think it's a shame that they were attacked for it on social media. I don't think that they bear any responsibility for reporting honestly about what they saw on their trip."
Despite the perceived blowback, Shein remains a popular e-commerce platform that seems to be growing by the day. One of its big efforts to maintain this growth is a third-party marketplace. The company is trying to find local brands to sell their goods on the platform. The marketplace is currently running in both the U.S. and Brazil.
As Pernot-Day described it, this push is part of Shein's focus on localization. "The final piece [of this strategy] is finding both suppliers who make and manufacture Shein clothing, but also third-party sellers who are interested in coming alongside us and reaching our customer base in these local geographies," he said.
The types of brands Shein is looking for, said Pernot-Day, are ones that share the company's commitments and follow its supplier code of conduct, as well as are able to produce at the scale needed; "We want to make sure that the contract manufacturers or sellers that we work with have that kind of capacity and experience to support a global brand and participate in a global marketplace," he said.
For Shein, the hope is that not only does it continue to grow but that it can be able to speak directly to its customers. And Pernot-Day knows that they may come with some future hurdles — especially given the reaction to the influencer trip.
"I think that the most important thing any brand can do — and I think Shein is trying to do this as well — is to be transparent," he said. "Obviously, that has moments of great success where we resonate and connect with our audiences. And obviously, it also has times where that doesn't work as well."
Here are a few highlights from the conversation, which have been lightly edited for clarity.
On Shein's new focus on 'localization'
"I think our core strategies going into '23 and '24 are really around localization. And the marketplace is an extension of that strategic objective. What do we mean when we say localize? We want to be closer to our customers and closer to our core geographies in a variety of ways. So, the first is through engagements: these would be pop-up stores; these would be more localized and tailored marketing; these would be more localized and tailored collections that we offer for sale in those geographies. It's also infrastructure based. So these would be building and expanding warehouse and distribution facilities: both in the United States, we've got a new one in Canada that we've just built outside of the Greater Toronto Area, we've built one in Poland, we're looking at expanding further in Brazil where we have major operations today. And so that's part of the infrastructure component. And then the final piece is finding both suppliers who make and manufacture Shein clothing but also third-party sellers who are interested in coming alongside us and reaching our customer base in these local geographies."
Why Shein is on its current marketing blitz
"The driving force here is we wanted to engage with our customers. And we listen to them through surveys, we interact with them on social media, we interact with them at these pop-up stores that we launched as a form of direct engagement. And one of the things we heard is [that] the brand seems mysterious. Or, how does this really work? And so we have launched a multi-channel effort to try to explain why our business is different, how it has revolutionized certain aspects of the garment production process to achieve very low prices — but to do so in a way that also is sustainable, both from a financial perspective and possibly from an environmental perspective as well. Now, there's still work to be done on that last piece, the environmental piece, for sure. But I think there are a lot of misunderstandings about how our brand works — that our customers have, that other stakeholders have. And we're going out and trying to correct that today."
Pernot-Day's take on the influencer trip
"I think that the most important thing any brand can do — and I think Shein is trying to do this as well — is to be transparent: to find your own voice and to share how your business works and is as open and honest as you can be. Obviously, that has moments of great success where we resonate and connect with our audiences. And obviously, it also has times where that doesn't work as well. But I think that looking at our vision as a leadership team, our core objective is to be transparent — to share what we're about and who we're about. And, speaking to the influencer trip itself, I think that was an effort to do that. I think that those influencers spoke honestly about what they saw. And I think it's a shame that they were attacked for it on social media. I don't think that they bear any responsibility for reporting honestly about what they saw on their trip."