Retailers race to offer the best deals during a budget-conscious back-to-school season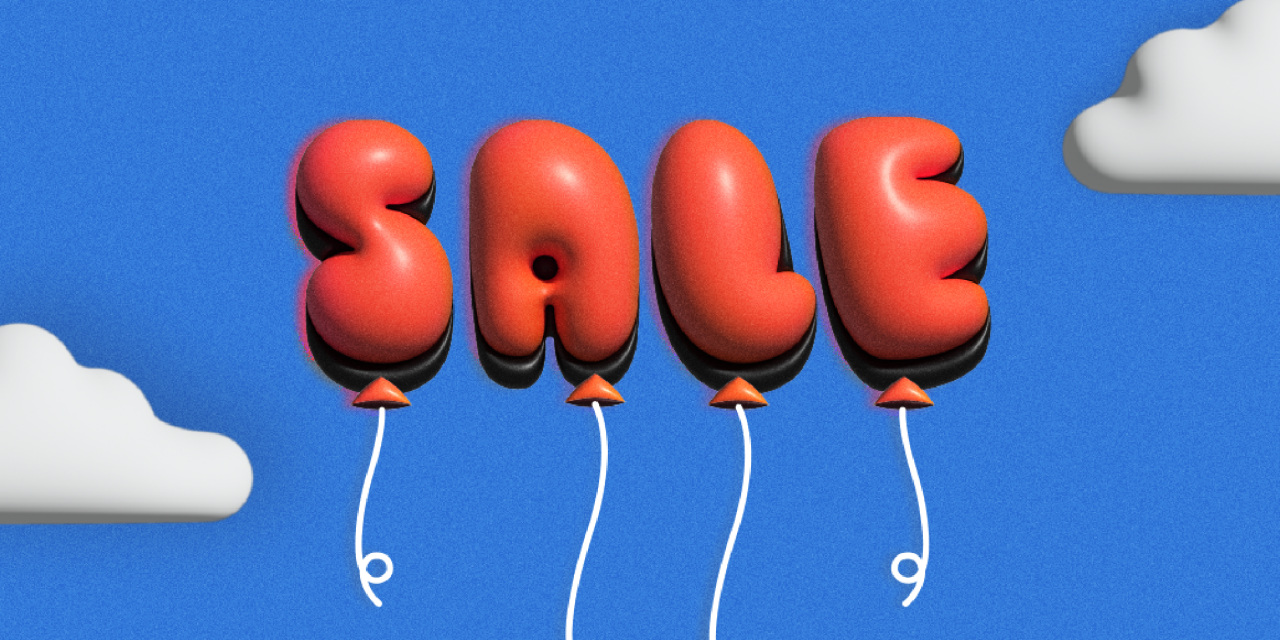 Ivy Liu
This story is part of Inflated Expectations, a Modern Retail series about the impact inflation is having on brands and retailers.
The back-to-school season is supposed to be the second-largest shopping period of the year. Instead, retailers' profits are taking a hit from offering deeper discounts for budget-conscious shoppers.
Walmart is offering up to 75% off select back-to-school items. Office Depot is offering up to 60% off its best-selling school supplies. Macy's back-to-school sale, on the other hand, offers discounts ranging from 20% to 70% on some apparel.
With the price tag of necessities from groceries to apparel going up, retailers are looking to one-up their competitors this back-to-school season by offering steep discounts, even at the expense of their bottom lines. Target's operating income declined 87% year-over-year partly due to its heavy markdowns, while Walmart's operating income dropped 6.8%. Still, it's a way for retailers to draw in-store traffic at a time when consumers may be hesitant to spend money.
Apart from the holidays, experts said the back-to-school season is one of the biggest sales periods of the year. Back-to-school spending is expected to match last year's numbers at $36.9 billion from $37.1 billion, according to the National Retail Federation. This year, however, back-to-school shoppers are expected to be more budget-conscious. About a third or 38% of consumers surveyed by the NRF said they were cutting back on other categories to cover the cost of back-to-school products.
"Normally, in back-to-school, you would have parents buying all new wardrobes for their children at this time," said Rebekah Kondrat, managing partner of retail agency Rekon Retail. "What I'm seeing from consumers and hearing from brands this year is that consumers are tightening their spending. They're really considering do [they] need this item and only purchasing those items that they absolutely need."
Climbing cost of classroom supplies
Like most consumer goods, the cost of classroom supplies has dramatically gone up.
The price of notebooks and folders spiked the most at 31.6% year-over-year in 2022, according to recent data from DataWeave. The cost of writing materials went up 25.4%, arts and activities went up 17.3% and lunch boxes increased 14.1%, the data indicates.
"The importance of pricing is is really coming to the forefront," said Derick Jaros, head of industry for retail, at AI search company Yext. "You'll see a lot of discounting, a lot of 'starting at' sort of pricing. So it's definitely more prevalent than it usually is."
The goal for some retailers this back-to-school season is to set a price that would entice shoppers to purchase, Jaros said. Kohl's, for example, is touting that the price of its backpacks starts at $19.99. Bed Bath & Beyond has an option for consumers to shop for deals under $25.
For other retailers, loyalty programs have become a useful lever to retain the customers they gain around this time of the year, said Katie Thomas, who leads the Kearney Consumer Institute, an internal think tank at global strategy and management consulting firm Kearney.
Target's back-to-school promotions include giving college students an increased 20% discount through Target Circle and making its Teacher Prep Event six weeks longer than last year. Meanwhile, Staples' rewards program shoppers get an extra 2% back in rewards and 5% back for a teacher of their choice. Teachers can also receive rewards when they shop at Staples.
"They're trying to get you to spend as much as you can," Thomas said. "It's more of a share steal play from a retailer perspective than it is even trying to grow. They're realistic about how much consumers are wanting to spend right now."
Communicating to shoppers
Price sensitivity is central to retailers' messaging this back-to-school shopping season, said Kaitlin Kamp, senior marketing intelligence strategist at market research company Mintel.
"[They're] trying to communicate that if you are on a budget, if you are cost conscious this year — that we are going to be the place to find the lowest prices," Kamp said. "Whereas previously, of course they would mention discounts or sales, but it wasn't the core message of back-to-school."
Though not all retailers are rolling out markdowns, some have addressed inflation and promised not to raise prices. Old Navy, for example, pledged in May that it would freeze prices through the back-to-school shopping season. "Our customers, and parents in particular, are feeling the pressures of inflation and we want to assure them that they can outfit their children for summer and back-to-school with our everyday kids fashion essentials at a guaranteed price and value," Andres Dorronsoro, Old Navy senior vice president and head of merchandising, said in the announcement.
Similarly, Irish multinational fast fashion retailer Primark promised in July that it would not be raising prices on a number of its kid's products, such as t-shirts, dresses and jeans.
These discounts, however, come at a cost for these retailers. Apart from having slimmer profit margins, experts said retailers could be setting the expectation that this level of discounting will happen every back-to-school shopping season. Though some aspects of this period's strategy could stick — such as retailers jump-starting the shopping season early — other elements might not, experts said.
"This is training the consumer what the shopping season will look like in the future," Rekon Retail's Kondrat said. "Once the consumer is trained to expect doorbuster sales and longer back-to-school shopping season and all of this, it's very hard to go back on that."