Retailers are banking on the rise of fresh and frozen pet food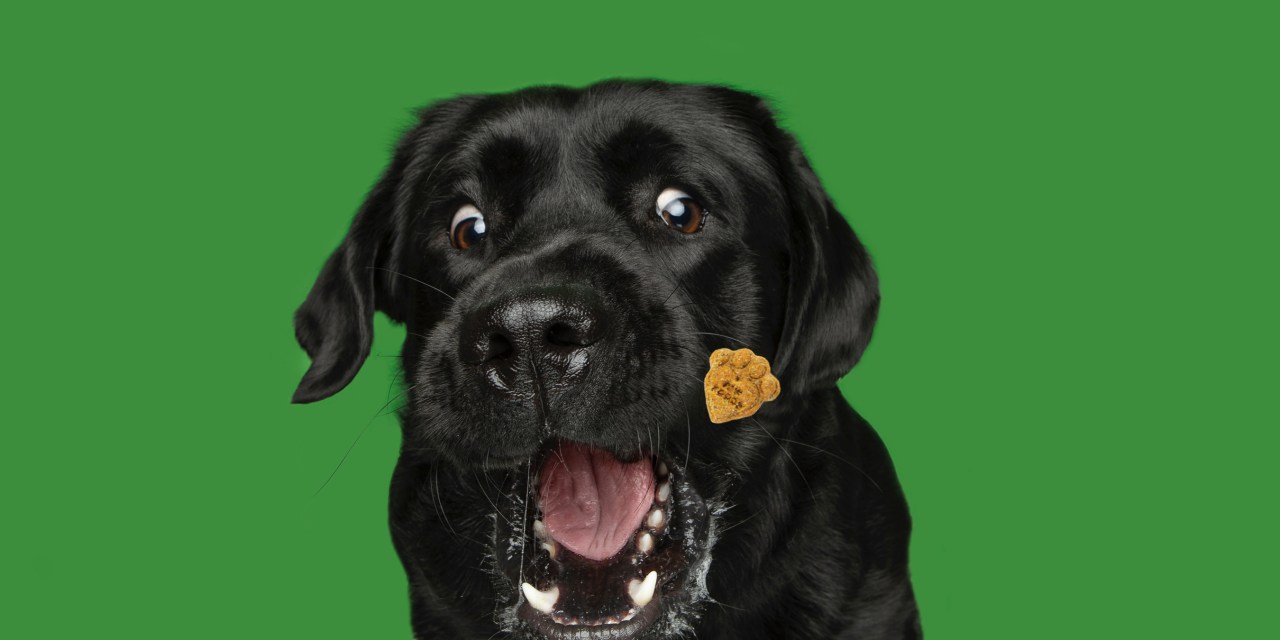 PawFoods
Shelf-stable kibble is so 2019. Fresh pet food is increasingly taking up space in consumers' fridges, and that spells big business for pet brands looking to drive growth. 
Petco announced the launch of a WholeHearted Fresh Recipes line co-developed with pet food brand JustFoodForDogs last week, which offers frozen meals for dogs. Freshpet, a refrigerated pet food brand that partners with retailers like Safeway and Walmart, said sales rose 34.4% year-over-year in the second quarter to $146 million. Meanwhile, PetSmart formed an exclusive partnership with direct-to-consumer fresh and frozen pet food brand Nom Nom in April, a move the company said signals its ambitions in the category.
Retailers are riding the rise of fresh and frozen pet food by inking exclusive partnerships with brands that have been launching innovations in the category. Experts said retailers are investing in their pet food offerings because consumers aren't likely to cut back on their pets even during a period of high inflation. The frozen pet food market is expected to reach a valuation of about $23 billion by 2032 from about $14 billion this year, according to data from market research company Future Market Insights. 
"When I first started in the industry, people [would] make fun of you if you ever called yourself a pet parent," said Scott Morris, co-founder and Chief Operating Officer at Freshpet. "Today, it's pretty mainstream." 
The demand for Freshpet's products wasn't always there, Morris said. When the company was founded back in 2006, Morris said the company had a difficult time convincing retailers why their products deserve shelf space, especially because Freshpet's items need refrigeration. The company started selling in 25 retail locations early on, and that number has since grown to 24,000 stores to date.
"It was a massive uphill battle from 2006 through probably 2015," Morris said. "In the last maybe two to three years, the conversation has completely changed."
Jason Fiedler, managing partner at venture capital firm Left Lane Capital, said the humanization of pets had been one of the biggest drivers of the category. He said many of the human food trends, such as the rise of frozen food, have translated into the pet category. Freshpet, for example, just introduced Spring & Sprout in November, a planet-friendly, plant-based meal for pets. 
Pet food startups began emerging in the category to fill the gap. Direct-to-consumer pet food brands such as PawFoods said it is looking to bring its fresh and frozen gluten-free products to specialty retail stores. Subscription-based fresh-cooked pet food company PetPlate, on the other hand, closed $19 million in Series B funding back in December.
"It's just reaching another layer of adoption," Fiedler said. "This is truly a mass market category. And it continues to get more and more penetration as people move towards more premium and more humanized foods."
Some retailers have been catering to the demand by teaming up with fresh and frozen pet food brands. In addition to its recent tie-up with Petco, JustFoodForDogs also announced that it is teaming up with DTC pet product company Chewy to deliver its products to more pet parents. Meanwhile, PetSmart said that it decided to expand its fresh and frozen assortment due to the category's rapid growth.
"This fresh and frozen category has just exploded, and that's a category that you wouldn't have seen a few years ago," Stacia Andersen, executive vice president and chief customer officer at PetSmart, said in a previous interview with Modern Retail. 
Brad Jashinsky, director analyst at Gartner, said that even in economic downturns, consumers are still willing to spend money on their pets, which makes the category somewhat recession-proof. In 2021, the pet industry hit $123.6 billion in sales, the highest ever, according to the American Pet Products Association. The same report showed that this marks the second consecutive record-setting growth for the industry and the growth is expected to continue in 2022.  
"When we look at the Petco and PetSmart, it makes a ton of sense to do this because most of these products specifically on the fresh side, it has to be used within seven days of opening so it encourages frequent trips into the store to buy more," Jashinsky said. "On those frequent trips, Petco and Petsmart have an opportunity to upsell shoppers and also cross-sell them with additional items like toys, treats, etc."
Still, these brands face challenges in their quest to reach more pet owners. PawFoods, which was founded in 2020, recently had to raise prices due to inflation, CEO Terry Gardner said. Still, Gardner said that "very few" customers had paused or stopped their subscriptions to PawFoods because it can be hard for pet parents to change their pets' diets. PawFoods currently sees a 10% month-over-month subscription growth rate.
Jashinsky said that for some startups it can still be challenging to expand to physical locations due to the limited shelf space and the complexities around its distribution due to their limited shelf life. The entry of these large brands into the category can also make it harder for smaller brands to compete without getting snagged by larger retailers. For example, consumer products giant Mars Inc. acquired Nom Nom in January.
And despite the opportunity in the category, Gardner said that some consumers still need to be introduced to the concept of fresh and frozen pet food.
"Even though the concept of fresh frozen has been around for a while, it's still in more of an education and acceptance stage," he said. "We're still having to educate people on what fresh means."