More discounting may be on the way as retail sales flatten in September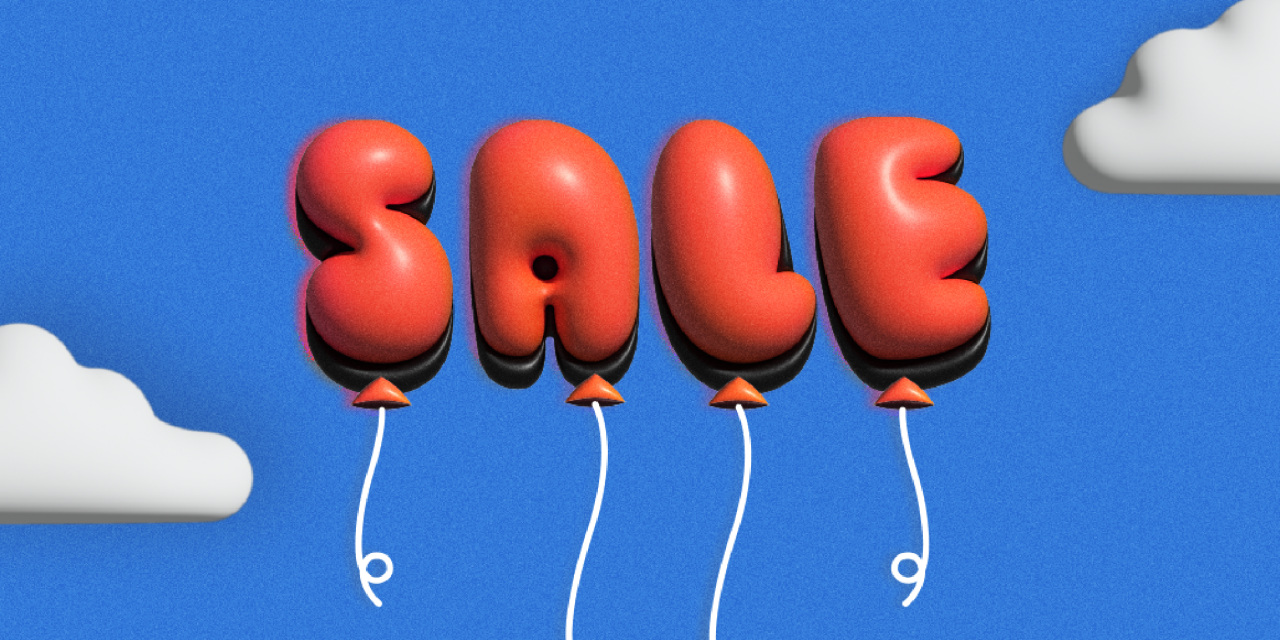 Ivy Liu
With inflation continuing to pressure household budgets, retailers are implementing more discounts, rewards and advertising strategies to woo a customer base that's stretched thin heading into the holiday shopping season.
The U.S. Census Bureau's retail trade figures showed September spending was virtually unchanged from August at a total of $684 billion. But that's a whopping 8.2% higher compared to spending levels a year before. Higher consumer spending on gas and food in particular — areas that have seen price increases — fueled the year-over-year rise. The cost of shelter was also up 6.6% year-over-year, according to the consumer price index, further squeezing discretionary spending.
For retailers, seeing that consumers are holding their spending steady amid increased inflation means honing in on what people are willing to spend, and on what, ahead of the holiday season.
"Retailers will see consumers seeking the best deals and savings in order to help them through these high inflationary times," said Chip West, a retail and consumer behavior expert at marketing firm Vericast.
Some retailers, such as PepsiCo, can raise prices and see continued demand. But others may offer across-the-board discounts or special promotions that help clear excess inventory at a crucial time. Target, for example, has already rolled out Black Friday specials three weeks earlier than last year, while Best Buy, Ulta and Gap have signaled big discounts come this holiday season. Or some brands might try different targeted marketing strategies to get consumers to spend despite inflation.
A holiday forecast survey from CommerceNext found that 53% of surveyed brands expect this year's holiday profits to be lower than in 2021 due to inflation and other indicators. About 32% of respondents said they will offer more promotions than the year before. And 45% said they were concerned about having to match pricing due to discounts and sales in the industry.
"Many consumers consider holiday spend a necessity, so it will be important for retailers to keep an eye out on whether this affects unexpected areas," West said.
The climate shows little signs of clearing up anytime soon. The Federal Reserve has signaled it will continue to take steps to combat inflation, meaning there's potential for continued interest rates hikes. Still, warnings of a potential recession in 2023 are growing louder.
Claire Tassin, retail & e-commerce analyst at decision intelligence company Morning Consult said retailers are advertising "aggressive" across-the-board sales to get customers in the door. This may pull forward some demand from holiday shopping, while also helping to offload any excess inventory or seasonal stock.
"We're seeing brands really trying to compete for shoppers' dollars because people are so price sensitive now because of inflation," she said, "so it's those big discount headlines that are so attention grabbing. That's just how retailers are competing with one another right now."
Though it may be a bitter pill to swallow for brands, the demand for discounts is likely to continue, Tassin said. About eight in 10 shoppers say deals and discounts are "a major factor" in what they are going to buy for the holiday season, according to Morning Consult research. As a result, brands might lose once-loyal customers to discount retailers or brands with cheaper prices and better deals, Tassin said.
"Consumers are pulling back on spending," she said. "We know from our economic data that they are trading down and walking away from purchases, as personal finances continue to weaken."
One area where customers might not find discounts is in luxury goods. Gary Friedman, chairman and chief executive officer of Restoration Hardware, said on the company's most recent earnings call that the brand would not "play that game" of promotional pricing.
"Ask Hermes or ask Chanel or ask Ferrari or ask everybody else, ask the luxury brands what they're going to do," Friedman said to investors and analysts. "We're going to do what they're going to do … it's just the path we're on."
An alternative to deep discounts may be offering different types of targeted marketing. Algolia — a firm that helps brands optimize search and discovery performance — has about 6,000 retail clients. According to Piyush Patel, a vp at the company, brands are increasingly incorporating inventory and margin rates into search strategies.
That might entail prioritizing higher-margin products in search-based advertisements. Or retailers might choose to boost search ads of products they have too many units of to reach customers who are searching for similar products. Other brands might want to optimize search results to show customers which products are in at a stock local store or can be delivered quickly from a nearby warehouse, Patel said. 
"They're asking us to be able to, 'Hey, how can we push this data into the search results and control the outcome?'" Patel said.
He's also seeing grocery and "consumer staple brands" take more advantage of search as they cater to consumers who are cutting back on spending on going out or discretionary items. Companies with in-house brands are also promoting those more because those items may have more favorable margins.
"You'll see that become something that they push more, because I think consumers will accept more and say, 'I don't really need that branded item,'" Patel said.
Overall, Patel said the macroeconomic factors have many retail brands across sectors looking at how to market to their customer base amid inflationary pressures and coming up with new strategies to afloat.
"Everyone is unsure of where things are going," Patel said. "What they're more sure of is, it's not going to be good for a while. 'Let's just leave things alone,' isn't the choice that people want to make. And so they've got to look at what they can do to either thrive, survive, or, in some cases, figure out a different direction."