Lulu's Fashion Lounge appoints two new executives as it looks to overcome softening sales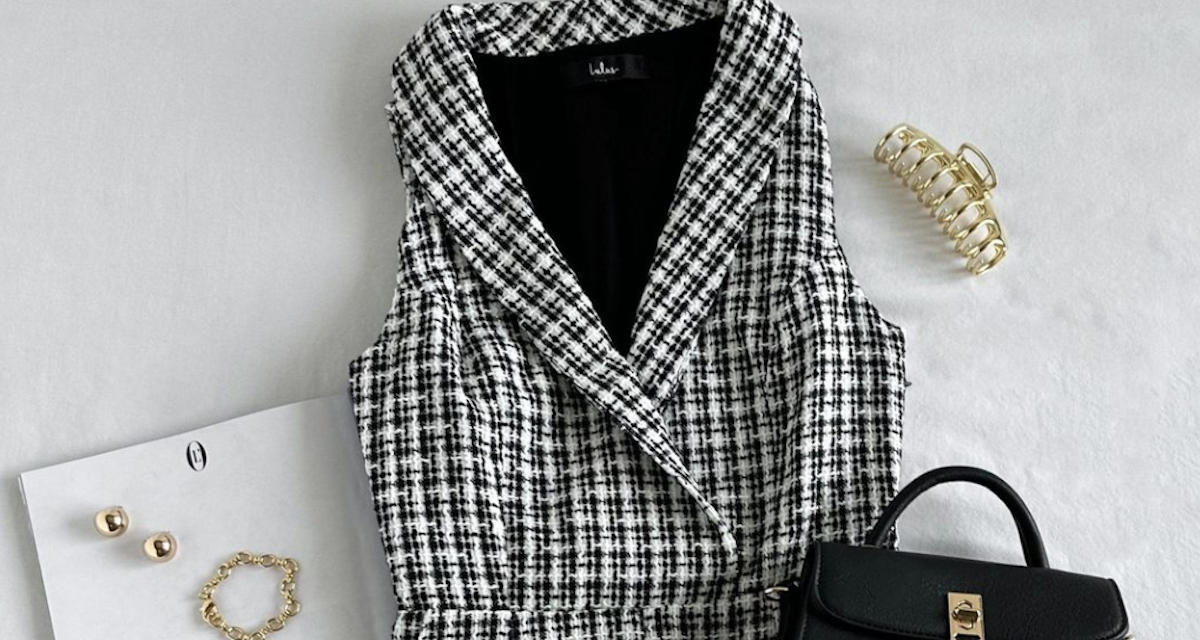 Via Lulus on Instagram
Lulu's Fashion Lounge Holdings has appointed two new executives to help steer its next stage of growth.
The company, which markets itself as an attainable luxury fashion company, tapped Patrick Buchanan its new senior vice president of brand marketing in early October and Abbygail Reyes its new vice president of communications in early September. Buchanan came to Lulu's Fashion Lounge from Good American, where he served as vice president of marketing. Reyes previously worked as head of product and business communications at Nextdoor.
Buchanan and Reyes' appointments come at a time of softening sales for the brand, which — like other fashion brands — has seen consumers cut back on discretionary spending. Lulu's net revenue for the second quarter of 2023 was $106.1 million, a 19% decrease compared to the second quarter of 2022. Lulu's active customer count dropped 3% from the first quarter of 2023 to the second quarter of 2023 and 5% from a year earlier. In August, the company lowered its guidance for the rest of the year.
Lulu's Fashion Lounge's current financial picture is a departure from March, when the company reported record net revenue for the 2022 fiscal year, its first full year as a public company. Today, consumer demand is shifting, Lulu's return rates are rising and its stock price is down 10% year to date. Given the slowing sales of the past two quarters, the brand is trying to re-energize its business with two new leaders. Buchanan and Reyes have plans to revamp its existing social strategy and bring in more influencers, as well as lean into Lulu's multi-generational appeal. They will also prop up Lulu's new physical store in Los Angeles, which will open in the coming months.
Speaking on a recent earnings call, Lulu's Fashion Lounge's CEO Crystal Landsem described "continued choppiness in consumer demand" but vowed that the company remains focused on achieving double-digit growth. "While we are disappointed with our Q2 results and lowered outlook, we remain focused on adapting to changing customer behaviors, closely managing inventory, discretionary expenses and continuing to drive brand awareness," Landsem said.
The company first launched in the 1990s as a vintage shop in California called LuLu*s Fashion Lounge, but turned online only in 2008. Today, 90% of sales come from its own branded apparel and accessories, although it also sells dozens of other brands like Betsey Johnson, Free People and Dr. Martens. In addition to its website, Lulu's Fashion Lounge sells its products in department stores including Nordstrom Rack and Nordstrom. It raised $120 million in funding in 2018 and went public three and a half years later, which gave it a valuation of $486 million. Today, its market cap stands at around $83 million.
With its two new marketing-focused executives, Lulu's Fashion Lounge is focusing on growing sales and finding new customers. A large contingent of its shoppers are Gen Z and millennial women, and "for people who know [the brand], they love Lulu's with such passion," Buchanan told Modern Retail. He and Reyes also want to convert new customers from around the world.
Lulu's Fashion Lounge's wide assortment — which encompasses everything from prom dresses to rompers to wedding wear — is key to this, Reyes said. "I think the brand has done very well with word-of-mouth messaging and outreach… and I think there's an opportunity there to speak to Lulu's evolution over the past 20 years," she told Modern Retail. "But then also, there's a larger brand that is really there for all of a person's most important moments… I think that's really unique to Lulu's and something that I'd love to help communicate out to a larger audience."
Buchanan sees social media as being core to this new strategy. The brand currently has 2.3 million followers on Instagram and 2.6 million video likes on TikTok. To attract new audiences, it is vital to create different content for each platform, Buchanan stressed.
"We're looking at a channel-specific approach," he said. "I think that's something that smart brands are looking to do, because a blanket approach is just not working anymore in the sense of being able to use one message and putting it everywhere and expecting that it's going to reach or impact every woman in the same way."
Buchanan is also in the early stages of building out Lulu's Fashion Lounge's existing influencer program. Lulu's has worked with both small and large influencers for years to promote its clothes. Micro-influencers with anywhere from 3,000 to 20,000 followers have been "a nice sweet spot" for the brand, Colleen Winter, who cofounded the company with her mother, told WWD in 2019.
Lulu's Fashion Lounge currently offers an affiliate program in which participants can earn a commission on all products they promote. Influencers are "something that Lulu's has done a great job in in the past, and I think there's a lot of potential to continue to do more of that in the future," Buchanan said.
In what is perhaps the biggest change to the brand's business model in some time, Buchanan and Reyes will help with brand and communications efforts tied to its upcoming store on Melrose Avenue in Los Angeles. Landsem, the CEO, teased the opening on the company's most recent earnings call, saying it puts Lulu's Fashion Lounge "in proximity to other aspirational brands" and will allow it "to test and learn how we can apply our fast-turning buying model to a brick-and-mortar experience."
Many digitally-native apparel brands have invested more in physical retail lately. Athleisure brand Vuori told Modern Retail that it's aiming for a "sweet spot" of 20 to 25 new stores a year, while sustainable surf brand Outerknown is on track to double its store count from four to eight by spring 2024.
Physical retail, said Brian Ehrig, a partner at the consulting firm Kearney, has "a significant number of complexities" that digital-only businesses haven't had to face. Among these are store labor, as well as sales productivity. But, he added, "what a company like this would have in its back pocket is the address of every single existing customer, so they would have great insight as to where to add a location."
That location-based knowledge, along with the personal touch that retail stores can provide, could help Lulu's Fashion Lounge. "Opening a retail location is a great opportunity for Lulu's to tackle head-on the challenges that some consumers have with online-only retail brands, such as sizing, customer service and the quality of the products," Erica Grant, partner and head of the leadership talent practice at Lotis Blue Consulting, told Modern Retail.
Ultimately, when it comes to strategy, "Lulu's has done a tremendous job over the last 20 years, and it's time to look forward at the next 20 and see how we can continue to be a brand that's at the forefront and connect to consumers in a really deep way," Buchanan said.