Korres co-founder Lena Korres on expanding a Greek skin-care company internationally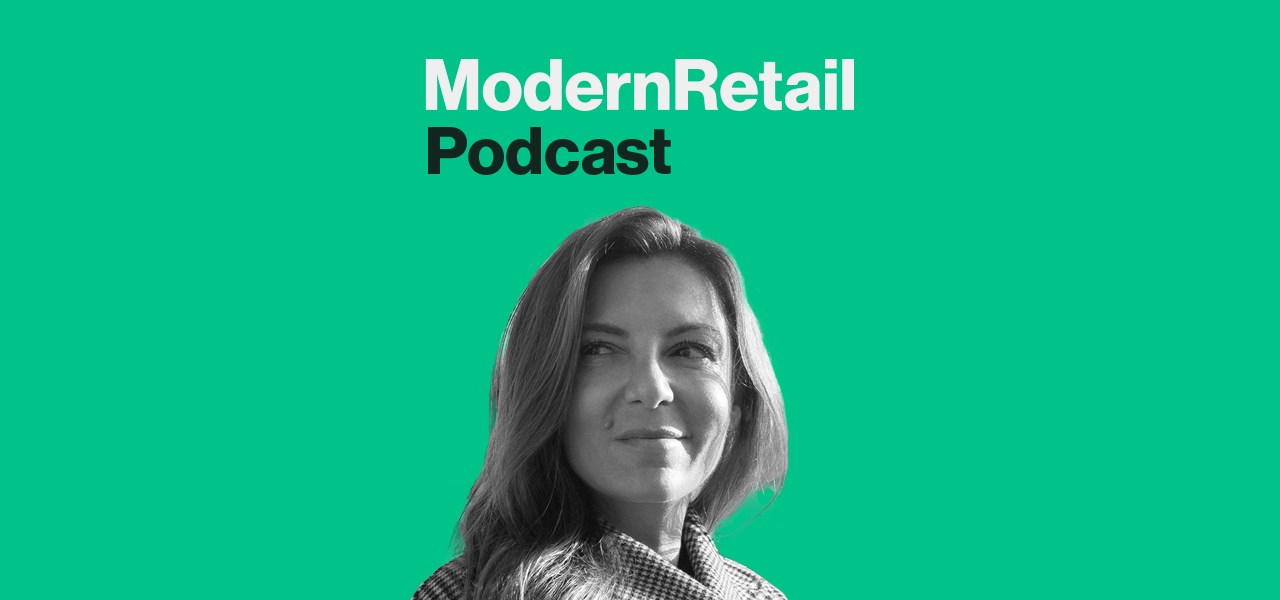 Subscribe: Apple Podcasts • Stitcher • Google Play • Spotify
Greek skin and body care brand Korres is using its decades-long knowledge to continue its expansion.
The brand was first launched in 1996 and has expanded over the years into most of Europe, as well as the U.S. While the U.S. is one of Korres's biggest markets (its second largest to be exact), Greece is still No. 1. Co-founder Lena Philippou Korres joined the Modern Retail Podcast and spoke about her brand's growth and transformation.
During its first years, said Korres, "we did not have a business plan." Instead, the company began with co-founder Georgios Korres manufacturing products in his pharmacy. They resonated with the local community, and slowly but surely the brand grew from there.
In fact, it was pure happenstance that Korres was able to expand internationally. As Korres explained it, a New York-based distributor was vacationing in Crete when they discovered the products in a local pharmacy. "[He] came back to us to talk about bringing the products to the U.S.," Korres said.
Distribution expansion has been a major component of Korres's strategy — and the brand has focused on quality over quantity. For example, in the early years, instead of trying to get placements in every pharmacy in Europe, Korres would reach out to the top department stores in each country. The idea, she said, was to "have a solid presence in all those windows of the world."
While Korres has been able to steadily grow its presence into new geographies, one of its big focuses is on figuring out the right formula for online content. For example, the company has tested out livestreams over the years. While it is yet to coalesce on a long-term strategy, Korres is insistent about including live video in her brand's content; "Livestream will definitely be part of it," she said.
For now, the focus is on continuing to gain a presence in more countries, as well as establishing the Korres brand to be as ubiquitous as it is in Greece. For the U.S., said Korres, the idea is to stay true to its roots.
"In the U.S. I want to make sure [we have] more of a streamlined story and proposition — and people understand what the brand stands for," she said. "And the brand really stands for skincare."
Here are a few highlights from the conversation, which have been lightly edited for clarity.
An early focus on department stores
"Thank god we realized soon enough that, while there [are] several ways to do distribution in the country, we did not have the financial means or the team to support distribution that would be massive. So what we do to expand our brand is really have a solid presence in all those windows of the world: those big department stores. There is one or two or three in each country, in the big metropolitan cities where you can really have a presence — and then you create the awareness for your brand, Because everybody who [goes] to London will step foot in Harrods and Harvey Nichols and Selfridges and all of these places."
Korres's evolving content strategy
"I don't have this figured out yet, to be honest, but livestream will definitely be part of it, because the exciting thing is that you can watch things live. Of course, there [are] time differences … and you need to factor those. But you can really show what's happening in the lab when you create a product, or you can show what's happening in the fields when you harvest the ingredients. You can show all of that. So that's something we're still figuring out."
Figuring out the right branding formula in the U.S.
"We have such a big brand awareness [in Greece] that people want more and more from the brand. And when we can have a meaningful natural proposition in a category, we will do it. We have skincare, we have body care. … But I am not thinking about bringing everything we have to the U.S., because in the U.S., I want to make sure [we have] more of a streamlined story and proposition, and people understand what the brand stands for. And the brand really stands for skincare."