Inside Heyday's marketing playbook for franchisees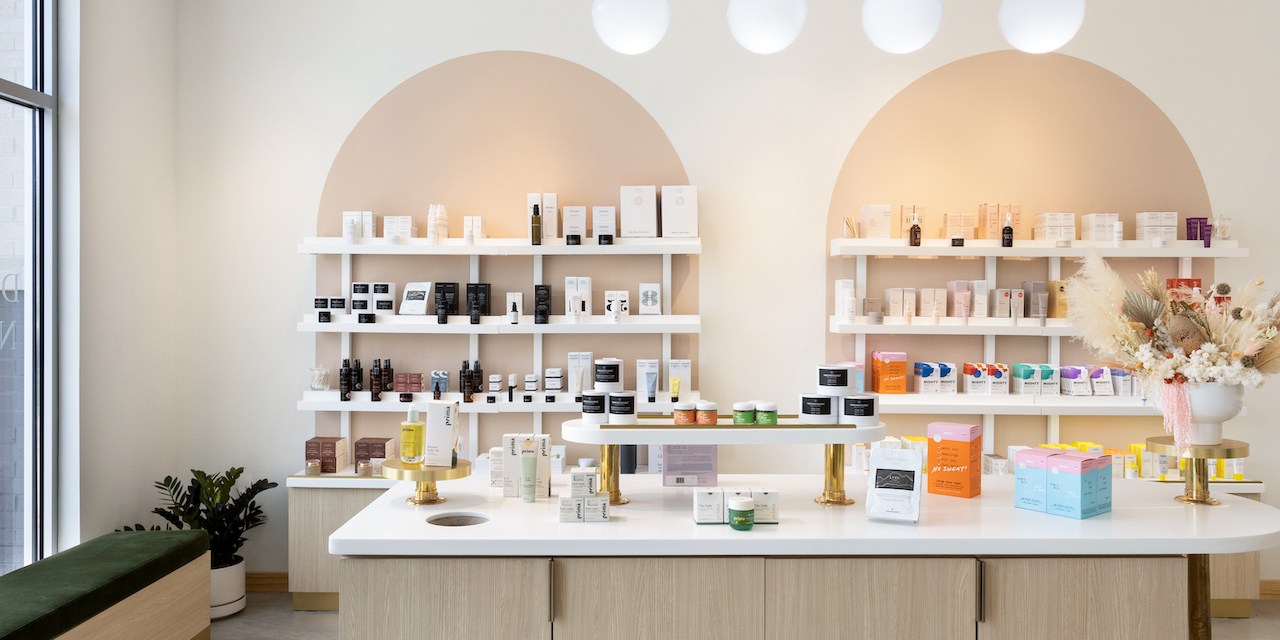 Heyday
As facial studio Heyday continues to grow via franchising, the company is looking for more ways to ensure its locations can grow cohesively.
This year, the company is set to add 30 new shops, with a total of 135 locations committed in the pipeline. And in December, Heyday rolled out a new marketing playbook to existing and upcoming franchise partners to help keep Heyday's branding aesthetic cohesive among franchise owners.
The main goal is to prompt franchisees to take a more uniform approach to marketing, while also tailoring specific events to their local market. For example, franchisees must establish a marketing calendar for in-store activations, forge partnerships with local businesses along with consistently execute media and influencer outreach to increase traffic and subscription conversions at their stores. The internal program's launch also coincided with Heyday's recent $12 million funding round, aimed at fueling its franchising roadmap. Heyday opened its first store in 2015 in New York City, and pivoted to franchising in early 2021. It currently has 23 total stores, including 11 company-owned locations, with the remaining run by franchisees.
Heyday CEO Adam Ross told Modern Retail that the franchisees' marketing program — dubbed the "Market Introduction Program" internally — was created to help the dozens of owners drum up their own brand awareness among their local community.
Heyday's general franchise fee starts at $60,000, with additional fees for startup costs like leasehold agreements and staff training. However, franchisees will now also be onboarded to this program for an additional $60,000 to $70,000, which includes support from Heyday's national marketing team. In exchange, franchisees receive a PR roadmap, including a dedicated point person at Heyday HQ who works with the shop's local PR agency of choice. The fee also covers physical collateral materials such as branded decor and photography, along with up-to-date digital assets like templates for newsletters, social media content and event invites.
The program, which also includes a pre-opening timeline and operation tips, is at the crux of Heyday's marketing strategy that it is encouraging franchise operators to adopt.
A big focus for Heyday right now is also trying to grow its subscription business. For $100 per month, Heyday members get access to one facial along with product and treatment discounts. Monthly subscriptions currently account for nearly 90% of the company's business.
Now, franchisees are quickly becoming a large part of growing and retaining the membership program going forward."We price our membership to have the strongest value proposition in the market, so people can actually build a routine around it," Ross said. 
Providing customizable guidelines 
According to Heyday, its headquarters asks franchisees to start "forging relationships with influencers, local movers-and-shakers, VIPs and community-based brands to boost word-of-mouth buzz" up to 16 weeks ahead of their opening day.
After that, the regional market guide asks franchisees to continue doing press outreach to secure new coverage "depending on events, partnerships and seasonality." Another major part of the strategy is to consistently invite media members and influencers into their local Heyday for facials. Regional micro- and macro-influencers, in particular, are a big part of the strategy — and Heyday's guidebook encourages franchisees to maintain relationships with these creators depending on their allotted budgets. For example, Heyday's new Southlake shop announced a partnership with regional rideshare startup Alto, which sponsored Dallas area influencers' rides to and from their facial appointments. 
"Leading up to launch, secure a minimum of 20 influencers to post on their social channels in exchange for in-kind facials," according to the guide. Another point asks to continuously "identify five to eight influencers to organically work with each month to sustain momentum and social buzz." 
Franchisees are also encouraged to work with local businesses to help drive traffic to their Heyday shops, both during the opening phase and beyond. These collaborations, along with in-person activations, are geared toward getting locals to pop into the shop to test out new perks, surprise-and-delight moments and seasonal offerings. Major holidays like New Year, Valentine's Day and Mother's Day are especially emphasized as key dates for events and promotions. For instance, over the past few months franchisees have already organized co-branded events with similar concepts, such as Drybar and Barry's Bootcamp and fitness studio P.volve across the country.
Opening a location under a brand banner is just the beginning of the road for franchisees. Keeping them thriving among a saturated market is the next challenge — which requires a lot of consistent marketing efforts. 
Leon Alexander, president of hair salon consulting firm Eurisko, said part of a franchise's success depends on its franchise owners ability to offer consistent service across locations, but with a personal touch. 
Localized marketing is nothing new, but the rise of digitally-native concepts like Drybar and Heyday has created new challenges with franchising. "It's all about finding the right owners," Alexander said — including those who are willing to take agency over the success of their location. Much of this rides on effective marketing by enthusiastic and creative operators, Alexander said. 
Heyday's guided outline, said Ross, is meant to encourage franchisees to adopt marketing strategies that best target their local customers as the company expands nationally. For example, an influencer facial day event may be a better fit for Los Angeles stores, while a collaboration with a small local business at Heyday's Ann Arbor store would be more effective. 
"The idea is to give them [franchisees] flexibility in how to draw new customers," Ross explained. "But also provide the brand assets and support along the way."