'I'm obsessed with building companies': Why Uri Minkoff is focused on growing a brand he and his father launched in the '90s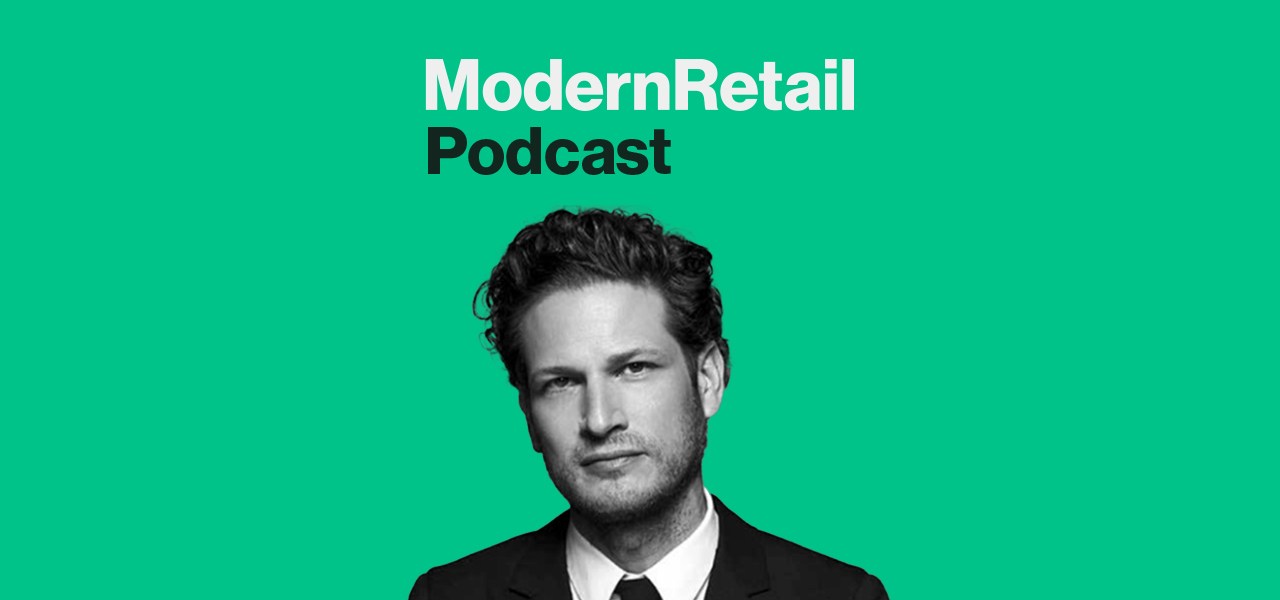 Subscribe: Apple Podcasts • Stitcher • Google Play • Spotify
Uri Minkoff knows a thing or two about getting a brand off the ground. Beginning in 2005, he and his sister built the luxury brand Rebecca Minkoff, ultimately selling a majority stake two years ago. During those early years, he also launched his own technology company, Fortis Software, that he led for about a decade until he went back to focusing on his joint venture with his sister.
And, it turns out, Minkoff and his father co-founded a business in the late '90s that Minkoff is only now beginning to really focus on.
BodyHealth is a nutrition and supplement company that's been around since 1997. It sprung out of Minkoff's father's physician clinic, which Minkoff also helped get off the ground. The clinic is called LifeWorks — "And we built what has now become the largest or second largest integrated medical clinic in the country," Minkoff said.
Through that clinic, Minkoff and his father saw demand for supplements and medications aimed specifically at top-tier athletes. "One of the things that we found early on is, clinically, what the doctors found was that protein was a big issue — and, particularly, protein digestibility [and] absorbability." That is, many people were trying to take a protein supplement, but their bodies weren't actually absorbing it.
Over the years, BodyHealth launched more products but focused more on the medical retail track. Over 20 years, its distribution ballooned to over 2,000 physician offices, even with Minkoff not actively leading it or focusing on its growth. But now he's set his sites on growing BodyHealth even more — focused specifically on direct-to-consumer.
Minkoff had the realization a few years ago that "there's no reason that we shouldn't tell the story and expand this," he said on the Modern Retail Podcast. "Let's do repackaging that's appropriate for consumers, that's not just going to be on physician shelves."
So far, it's working. BodyHealth will be in 1,000 store shelves by the end of the year. In August, it debuted on Erewhon shelves — something Minkoff is very proud of.
What has helped BodyHealth grow, said Minkoff, especially over the last year is its direct connection with customers. The brand has a vibrant Facebook page of over 30,000 members where its most obsessed customers share ideas, feedback and recipes. "Our email list is growing wildly, because of the content that we put out there," Minkoff said.
It also helps that Minkoff has some business successes in his back pocket to inform of his how to build BodyHealth. "I'm obsessed with building companies," he said. "I'm obsessed with creating products that are for end consumers. And I've kind of been that way my whole life."
Here are a few highlights from the conversation, which have been lightly edited for clarity.
The story behind BodyHealth
"It's been around since 1999. The genesis of it is that we had we had this clinic and the clinic had two different types of patients. We have patients that were extremely ill, kind of facing the end of their lives, on the one hand. And on the other hand, we had patients that were Olympic athletes or Olympic-caliber athletes. And so, along with that, we started noting, 'Okay, where were there gaps in the marketplace, in treatment programs amongst these different sets of patients?' And we had access to every known nutraceutical supplement [and] medication that was out there. And were buying, from a supplement perspective, well over 100 different brands. But occasionally, we would just find gaps. And so we would work with chemists to solve those gaps. And so that's why BodyHealth was created — to solve some gaps that we have, working with chemists, that we just couldn't see that was there for the marketplace. So it became distributed over the last 20 years at about 2,000 different physician offices. So it's really medical-grade, battle-tested nutritionals. And we're just starting to tell the story now."
How Minkoff is strategizing retail expansion
"It's not an all play — be everywhere all the time. It's a premium product, it's physician-medical grade, let's choose the best ones. So we've gone from zero to, I think, now we're in 500 to 750, probably close to 1,000 stores by the end of the year… But, I said [to a person on my team], there's one store I want to be in, above all, above anyone else. This is just the best fit for us. And I said, look, I'd love to be an Erewhon. And so I'm just so happy that we're rolling out this month into Erewhon, into all of their stores, with a number of SKUs. And we're just super excited about it."
DTC is still an important channel
"Over time, probably, it makes sense that somewhere between 30% to 40% of what we do is on our site. I think right now, I would say probably 55% to 60% is [from] our site. And so, I'm trying to control the growth of the other channels so that our site will always stay north of 30%-35%. Look, I've been through the fashion cycle, and this area is a little bit different. But you could have a tough season and all of a sudden, your store count can decrease or something happens — or, God forbid, there's another pandemic. And at the end of the day, on my e-commerce site, we have direct access to the customers there. And, if our business can survive based on that, and to me being you know, 30%, 35%, 40%, then we're always healthy. And everything else I look at it is a plus"