How independent artists are using drops and preorder models to drive sales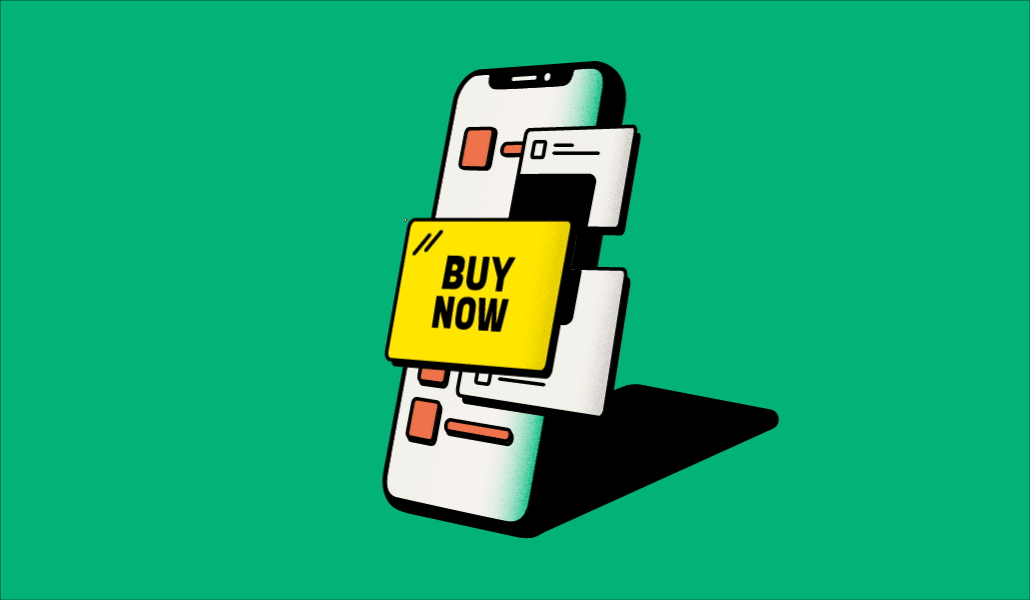 Ivy Liu
For years, drops have been embraced by trendy brands like Supreme and Nike to drum up hype. Now, independent artists are embracing similar scarcity tactics to build buzz on Instagram, TikTok and beyond.
For some of the artists who spoke with Modern Retail, the switch to a drop or preorder model came out of a need to streamline production. As one-person business owners, they found it easier to keep up with demand if they set up a limited window through which people can place orders. Drops — especially those that cater to a particular fandom or demographic — are also a way for these artists to spread the word about their wares across the country. The artists say that the drop model is critical for building hype at a time when more people are discovering their products through social media apps.
Granola Girl Pottery founder Rose Frankel said she makes 98% of her sales from online drops held every month or every other month. She sells a wide variety of handmade and hand-painted pieces such as mugs, planters, vases, bowls and dishes.
Frankel has been making pottery for more than a dozen years. But she decided to turn it into a business after several of her "Twilight"-themed mugs got hundreds of thousands of views on TikTok during the pandemic. She founded Granola Girl Pottery in 2021 "to be able to make pottery without worrying about the expense," she explained. Today, she has close to 160,000 followers and nearly 15 million likes on TikTok.
Frankel began offering drops soon after starting the business. She usually sells 30 to 40 items at a time, although one of her holiday collections had about 100 smaller-ticket items, including ornaments. Frankel's "Twilight"-themed pottery typically sells out in minutes, while her mugs typically sell out within an hour. Vases, which are more expensive, typically sell out within a few weeks. Frankel's mugs start at $63, while her ornaments start at $15 and her vases start at $140.
Overall, Frankel does drops "more out of necessity than choice," she explained. "The drop model has made it easier in that I can schedule myself a few days where I do all pics, listings, the drop and shipping all together. [It] helps me organize the production cycle," she said.
Frankel said she also finds drops helpful because they level the playing field. "I have people messaging me that have been trying for the same mug for six months and can't get it because it sells out really quickly," Frankel said. "And I feel really bad. I wish that I had the capacity to get something into everyone's home that wants one, but I just don't. So this [the drops] is kind of the best way that I found to give everyone a fair shot at getting what they want."
Emma Despres, the founder of Dreamland Watercolor, echoed this sentiment. She began her company in the summer of 2020 to sell hand-mixed paints and pigments.
Despres's strategy focuses more on timing and less on quantity. Originally, she sold products based on the amount of paint that was physically available and ready to ship. However, for the past 10 to 12 months, she's shifted to more of a preorder model.
Despres offers preorders about every six weeks, although she told Modern Retail that she'd like to do smaller drops in between if she can get the processing time down. The way it works is that whenever Despres makes a new collection available for preorders, there's a seven-day window through which customers can reserve one specific collection of paint. Then, she will mix up the paint and ship it out to however many customers ordered it after the window closes. Her January collection, which is constellation-themed, comes with eight iridescent colors of paint, including Lyra and Eridanus.
Before, "I would sell out so fast, and it was almost like the customers felt like my product was unattainable," Despres told Modern Retail. "I could just sense that people were feeling hopeless about it. So I ended up switching over to a preorder style…Whatever they order, I will make and then ship it out when it's ready."
Despres typically sells two different sizes of paint and prices them based on how long they take to make and ship. Half pans, or the bigger size, range from $14 to $18. Quarter pans, or the smaller size, range from $8 to $12.
Like Frankel, many of her sales have been social-media driven, especially on TikTok. Today, she has 703,000 followers and 17 million video likes on TikTok. How many preorders she gets "really depends on whether or not I have a video go viral during that period," Despres explained. Without a viral video, Despres will typically have 400 to 600 orders per round. One TikTok video last July was so popular — it now has accumulated 1 million views — that she got 1,500 preorders.
Today, Despres said her customers don't mind waiting a little bit longer to get their paint, under the new model. "I've had a few people tell me that the wait just gets them that much more excited about it," she said.