How home improvement brand Character is using content to attract DIYers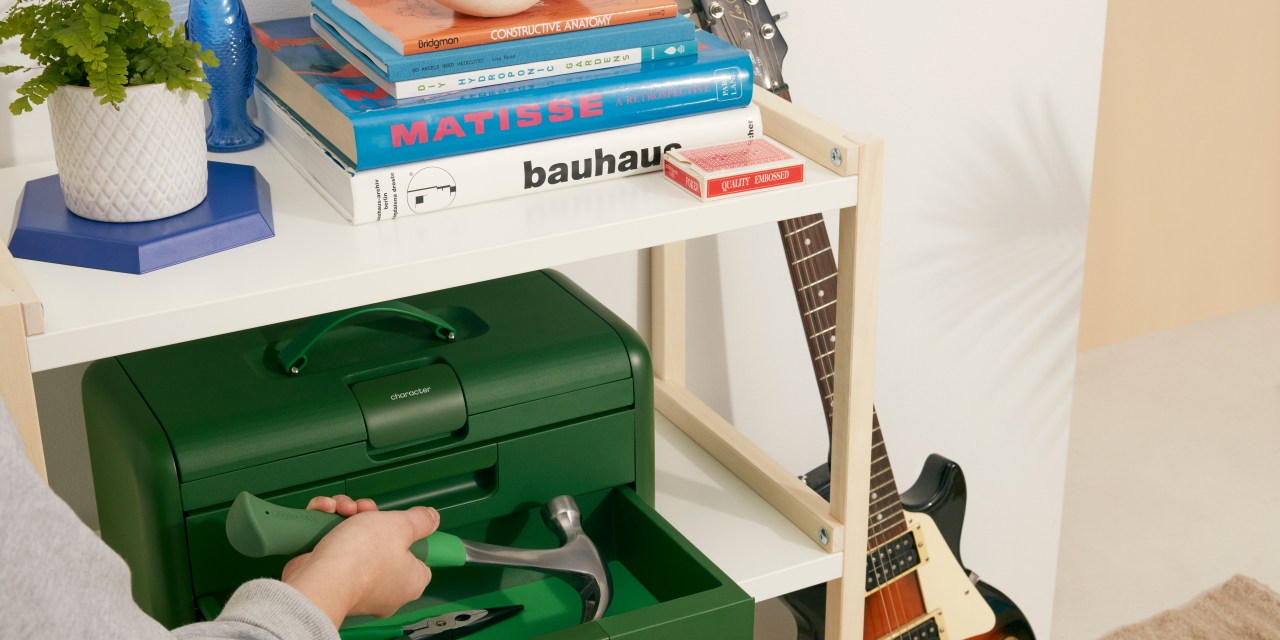 Character
Home improvement brand Character is aiming to win over the attention and business of self-taught handymen and women.
Character — which sells products like toolboxes, tool sets and project kits — posts new DIY videos on its website and on social media channels like Instagram every week that give people new home improvement ideas. Over the summer, the company tapped Mina Hawk, who stars on HGTV's show Good Bones, to be its chief design and build officer. Hawk will team up with Character to create new DIY content as well as develop new products. These initiatives are meant to position the brand for future growth.
Thanks to the company's strategy, Character is positioned to grow 3x this year. On social media, the company also creates other DIY educational content, such as how to take care of home improvement tools. One of its most popular posts on Instagram Reels, which lists three reasons why people need a pegboard in their kitchens, has over 50,000 views.
Founder Suzanna Schumacher said that Character aims to be an all-in-one resource for home improvement enthusiasts. In addition to offering about 45 SKUs and DIY content on its site, Character offers shoppers real-time text support with a trade expert. Just a little over a year into its business, the company was able to capture the attention of The Container Store, which reached out to Character to offer a retail partnership.
"The thing that's lacking, outside of Character, is a unified place to find instruction and product and support all in one," Schumacher said. "To do that, we believe we need to be incorporating strong visual aids and content education alongside the product."
Founded in March 2022, the brand said it mainly targets millennials and older Gen Z DIYers. Its products are available in 125 stores nationwide, including The Container Store and Framebridge locations. Apart from standard tools like hammers, screws and pliers, the company sells project kits for light fixture installations, gallery walls and hole patching.
Its project kits are often accompanied by a step-by-step video tutorial or interactive visual guide. The gallery wall kit, for example, has a five-minute tutorial detailing the process and how each component of the kit is used. The hole patching kit, on the other hand, has an interactive guide that asks people what type of hole they are trying to patch up — such as a crack in the wall or a small nail-sized hole in the wall — and how to correctly execute their project.
"We like to just provide education to people who follow us on Instagram or come to our website to help inspire and push people through the process of figuring out what they want to do and how to do it," Schumacher said. The company also works with DIY online creators to promote their products.
"One of the unique aspects of this sort of product is that, oftentimes, the people who are consuming it may be looking for videos to understand how to do something around their house," Dan McCarthy, assistant professor at Emory University's Business School, said. He said that Character's content strategy takes people's path to purchase behavior into account.
McCarthy added that Character's target audience likely isn't experts in home improvement. By posting high-quality content to promote its products, shoppers are able to find more value and discover more use cases for Character's items.
Character's Schumacher said that the team works with a third-party company to create DIY content. With Mina Hawk on board with the brand, Character hopes to incorporate her expertise into its content strategy. The company is currently working on content featuring Hawk, which could include a mini masterclass for certain projects. Character will also be developing products co-designed with Hawk.
"Her expertise is unparalleled, like she runs full construction projects and has such an amazing design eye. So we really value her opinion internally," Schumacher said. "Externally, she speaks to our core audience and she does it very authentically."