Q&A
// May 8, 2023 ■ 6 min read
How golf giant TaylorMade is building out its DTC business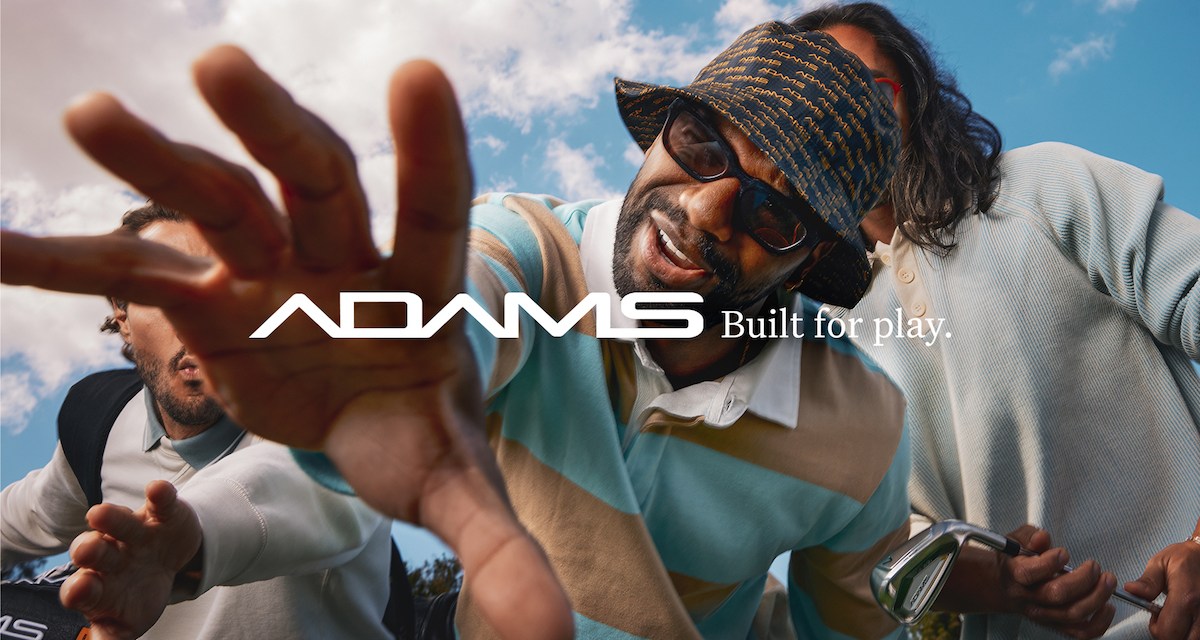 Retailers of all sizes are trying to figure out what their direct-to-consumer strategy looks like, depending on what category they operate in. Golf equipment giant TaylorMade is no exception.
Last week, TaylorMade made one of its most significant investments in DTC when it relaunched Adams — a line of golf clubs it acquired in 2012 for $70 million — as a brand that will be sold entirely online, DTC. The goal with making Adams a DTC brand is to pitch it as a line that's a little bit more approachable for people who are new to the sport and may be intimidated to visit a pro shop to pick out a new line of clubs. The line is also cheaper than TaylorMade's core line; an Adams wedge, for example, starts at around $99, while a TaylorMade wedge starts at around $119.99
"Any successful DTC brand is dependent on being able to reach and re-reach a group of people with attitudes, values and behaviors that haven't been fully addressed," said Brent Vartan, managing partner at Bullish, the agency that worked with TaylorMade on the Adams rebrand.
But the Adams rebrand isn't TaylorMade's first foray into DTC. John Gonsalves, vice president of direct-to-consumer and digital at TaylorMade, said that the golf giant has been investing in DTC for the past decade.
TaylorMade's DTC strategy varies depending on the customer it is trying to reach, as well as the geography it is operating in. For the more serious players, TaylorMade has developed a suite of apps to help them track and analyze shots. And in Asia, TaylorMade has its own fleet of retail stores.
The tying bind between all these efforts, Gonsalves said, is connecting more deeply with golfers, and "offering kind of unique things that maybe we can't do at scale through other distribution channels."
Gonsalves spoke more about TaylorMade's DTC strategy in-depth with Modern Retail. This interview has been edited for clarity and length.
What would you say interests TaylorMade in building out a direct-to-consumer business?
I've been here for 10-plus-years — and the golf business has pretty distributed distribution. It's a lot of what we call green grass, or golf professionals. There's a network of 30,000 golf courses in the U.S. and more around the world that we sell products at through golf shops. We sell through big-box retailers like Dick's Sporting Goods and PGA Tour Superstore. And then a bunch of other off-course retail channels.
It's just a larger macro thing — we know consumers are engaging with brands differently and have been for some time.
With golf, what do you feel like makes selling products direct-to-consumer unique, since golf is a bit more of a technical sport?
People are very particular about their equipment — the way it looks, the way it sets up and the way it sounds and feels when they hit it.  So that's obviously hard to translate online…we kind of look at our offering and customization and online tools to make that [process] easier.
People used to say 15 to 20 years ago — well, you can't sell [this product] online. But there isn't a product that you can't sell online today.
Golf has always been — we've, as an industry, have said, you need to go get fit [for clubs]. That's very difficult to do online. But we have tools and services — whether it's virtual fitting or online kind of tools and recommenders — that make that easier.
[Our DTC efforts] started with just making sure that we had every product we sell [online]. And then [promoting] all the custom options that we offer. So it was really about portraying our brand in the best light giving the golfers the ability to see everything we have — or every kind of permutation of every product.
Your most recent announcement was that you relaunched Adams golf as an exclusively direct-to-consumer brand sold online. Tell me why you decided to do that?
The genesis of it is what has happened over the past three or four years, through Covid. Golf was one of the things where, for a short period of time, it was about the only thing you could do outdoors, safely. We've seen millions and millions of golfers either come to golf, or get back into golf over the past three or four years.
The insight was: you've got a bunch of people who have maybe just took up golf and are starting to get passionate about it. Or, some people that had maybe played golf 15 years ago, and now because of what was happening in the world, they went back to the golf course. And now [they are thinking], 'I've fallen in love with the game again and maybe needed some new equipment.'
The reality is you are met with a lot of friction — being a new golfer or a reemerged golfer — on what your options are. We thought there's a way to kind of reduce that friction going directly to the consumer.
How will you be promoting this as you shift Adams to a DTC brand, letting people know they can buy these clubs online?
It's directly through social channels — online advertising, display ads and getting outside of kind of the core endemic golf media for us.
This golfer that we're targeting is a golfer — they play golf — but it's [just] one of the things they do. So they're not always in the traditional channels — on the Golf Channel, or following Golf Digest, or some of the other places that we traditionally will lean heavily.
It's not a complete departure from TaylorMade… We have a large TikTok following with TaylorMade, but it's not our core, right? That's not the main thing we do. It's a supplement. The Adams brand will probably be more TikTok and Instagram as kind of the main awareness drivers.
Tell me more about your app strategy. What are some of the first things you experimented with, and what are some of the apps you found success with?
Maybe five or six years ago, we launched a kind of stat tracking app, which was based off some insights from people wanting to use data and really understand their game at a deeper level.
It was called at the time My Round Pro; it was the ability to track your round, shot by shot, what club you're using, where on the golf course it would lie condition you were in fairway, rough, etc. And it would give you what we refer to in golf as strokes gained.
And then more recently, about year and a half ago, we launched what we call MyTaylorMade+ which includes that round tracking feature, it includes virtual coaching, where you can upload a swing and get real feedback from an actual PGA coach within 24 hours with annotations and commentary and drills to then work on.
We don't really share like full [usage] stats on that. But we've had hundreds of thousands of downloads on both Google and Apple on the MyTaylorMade+ app. And the metric we're pretty proud of is I think we have 40 million plus shots that we've recorded.
You mentioned you had some retail stores in Asia. I'm curious why you've launched your own retail there, is it just because of buying dynamics?
The consumer buys more directly at a retail store in Asia. We have apparel in Asia, under the TaylorMade brand, which we don't do in Western markets.
Golf sits in a different place of kind of fashion and culture in Asia than it does in the U.S…When I'm dressed in golf attire, I'm dressing down or being casual. In Asia — there's status to golf, there's fashion, it's prestige, it just sits in a different place. And so it's distributed much differently.