How Ferrero is positioning its growing confectionery portfolio as more premium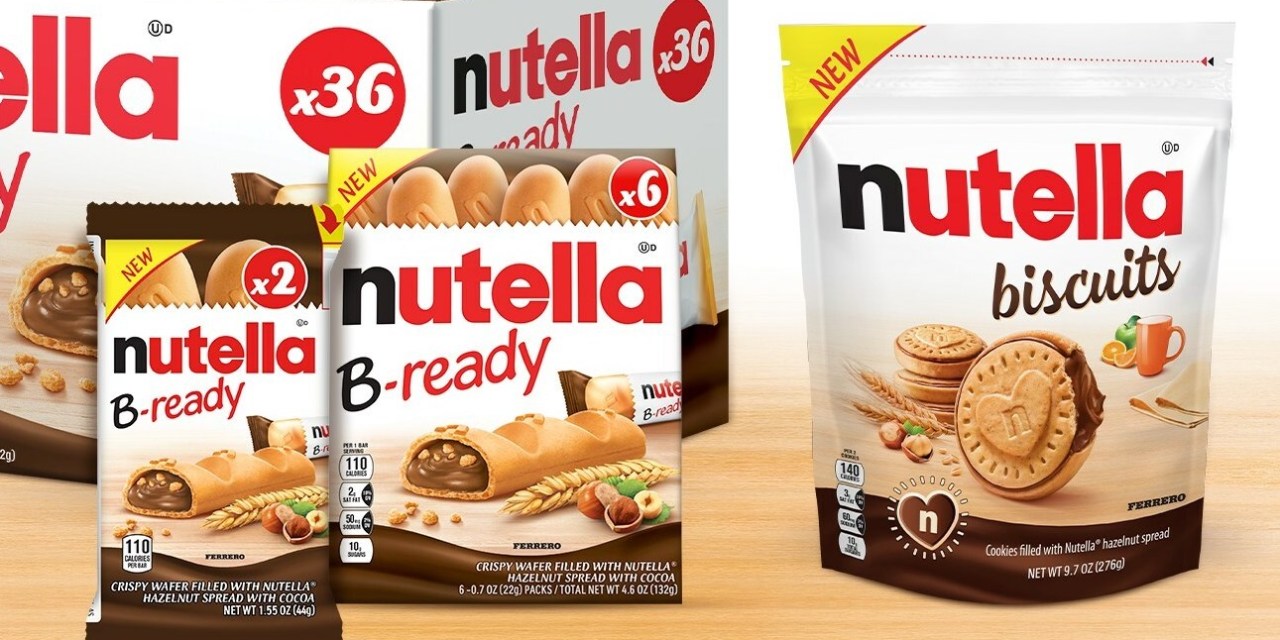 Ferrero
Italian multinational group Ferrero is overhauling its products to attract premium chocolate lovers. 
For the past couple of years, Ferrero's North America division has been on a mission to reach more customers by launching new product formats and giving existing ones a facelift. The parent company owns popular European brands like Kinder and Nutella, as well as American mass-market candy bars such as Butterfinger, Crunch and Baby Ruth.
Thus far, the efforts have yielded double-digit increases in sales, along with an expansion of these brands' customer base. Catherine Bertrac, senior vp of marketing at Kinder under Ferrero's North America division, told Modern Retail that the group is in the middle of what it calls a multiyear "premiumization" roadmap. The playbook entails the launch of individually-wrapped, bite-sized products, revamped formulation to reduce artificial flavors along with investing more in North American manufacturing. 
Introducing American-friendly formats
Ferrero was founded in Italy in 1946, and expanded globally during the '80s. Ferrero continued growing its hazelnut cocoa products with lines like Kinder and Ferrero Rocher lines. More recently, the group has been on an acquisition streak over the past five years, including cookie brands like Famous Amos and Keebler. In 2018, the company purchased Nestlé's American candy business in a $2.8 billion deal, which included Baby Ruth, Crunch Bar and Butterfinger.
As a company with European roots, Ferrero is trying to adapt its popular products to North American tastes. Overseeing the effort is new North America president Alanna Cotton, who came on board last September.
"We know Americans, especially Millennials, are looking for ways to enjoy special moments and treat themselves to products that are higher quality yet affordable," said Bertrac.
This includes launching new formats of the classic Kinder Bueno wafer bars, which initially debuted in Europe in 1990. "Minis directly address this new need," she said of the snack size variety, which hit grocery and convenience stores in 2021. "The U.S. can be thought of as a 'market of bites,' with consumers looking for small snacking moments in comparison to other markets," Bertrac added. While full-sized candy bars were the standard for decades, Bertrac noted that demand has grown thanks to millennials looking for portion control and convenience.
As a result of grab-and-go size additions, Kinder Bueno has become one of Ferrero's fastest growing brands. "Since we launched it in the U.S. in 2019, Kinder Bueno has grown into a $167 million brand in North America, and has reached more than 15 million households," she said. The Kinder Bueno line grew 26% between 2021 and 2022.
To keep up with demand, Ferrero is currently building a new facility in Illinois to produce Kinder Bueno bars and mini packs. "This will be the first time a Kinder product will be made in North America — another testament to the brand's success here," Bertrac said.  
Products under the Nutella banner have also gotten new formats, debuting on Feb. 5 to celebrate the fan-created World Nutella Day. "We're introducing two new ways to enjoy Nutella beyond a special breakfast," said Bertrac. "Nutella B-Ready is a wafer filled with Nutella spread in an individually wrapped package that's perfect for an on-the-go premium moment." Additionally, Ferrero is launching Nutella Biscuits in the U.S. in as a way to cater to family gatherings and other dessert occasions. 
Defining a premium strategy
As Ferrero defines it, premium chocolate goes beyond the price per ounce by exceeding the buyer's expectation of taste and ingredient quality. And so, premium facelifts are also happening across Ferrero's other American brands. 
For example, Baby Ruth — first launched in 1921 — had a recipe and packaging overhaul in 2020. The classic candy bar's ingredients were swapped to dry roasted peanuts and no artificial flavors or colors. "Altogether, the reaction has been positive," said Bertrac. "Sales of Baby Ruth are up since we made the changes, and in the past year sales are up 25%." 
Another beloved American candy bar received a similar treatment. "We also enhanced Butterfinger by switching to a better chocolatey coating and higher quality peanuts grown in North America, removing many artificial ingredients, and improving packaging, all without increasing the price," Bertrac said. Since last year, sales of the brand increased by 16% year-over-year. 
In other categories, Ferrero is making acquisitions in the premium snack and dessert space. In December, the company announced the purchase of Halo Top-maker Wells Enterprises, which also produces other ice cream brands like Blue Bunny and Bomb Pop. The deal, made for an undisclosed sum, is expected to be completed in the first quarter of 2023.
The company plans to apply this approach to more of its brands in the coming years, with a focus on positioning them as accessible daily luxuries. Bertrac confirmed that other Ferrero-owned candy bars, like 100 Grand and Crunch, will also get a more elevated look and taste.
This approach has been recently adopted by other legacy CPG brands trying to capitalize on the growing demand for premium foods and beverages. Most recently, Barilla launched several new SKUs that cater to home cooks switching to better-for-you pastas.  
Chad Lusk, managing director at Alvarez & Marsal Consumer Retail Group, said that Ferrero's strategy is part of a trend of legacy CPGs taking on alternative approaches to grow sales. 
As they do so, Lusk said, among their challenges "are aging core consumer profiles, threats from growing disruptor brands and successive pricing actions that have hit or are coming close to hitting ceilings." 
Meanwhile, better-for-you disruptors continue to gain market share, and CPGs are taking note by swapping out ingredients to reflect changing diet preferences and tastes. Overall, Lusk said, going premium helps bring in more incremental sales across their portfolio.
And as Ferrero competes in the U.S. market — especially against emerging snack startups — Bertrac said the goal is to continue marketing higher end ingredients to mainstream customers. 
"The 'premiumization' trend has continued regardless of the economic uncertainty," Bertrac said. "While Americans may shift their decision making around dates, vacations or other luxuries, elevated treats will always be an affordable indulgence."