Hanna Andersson is launching its first-ever loyalty program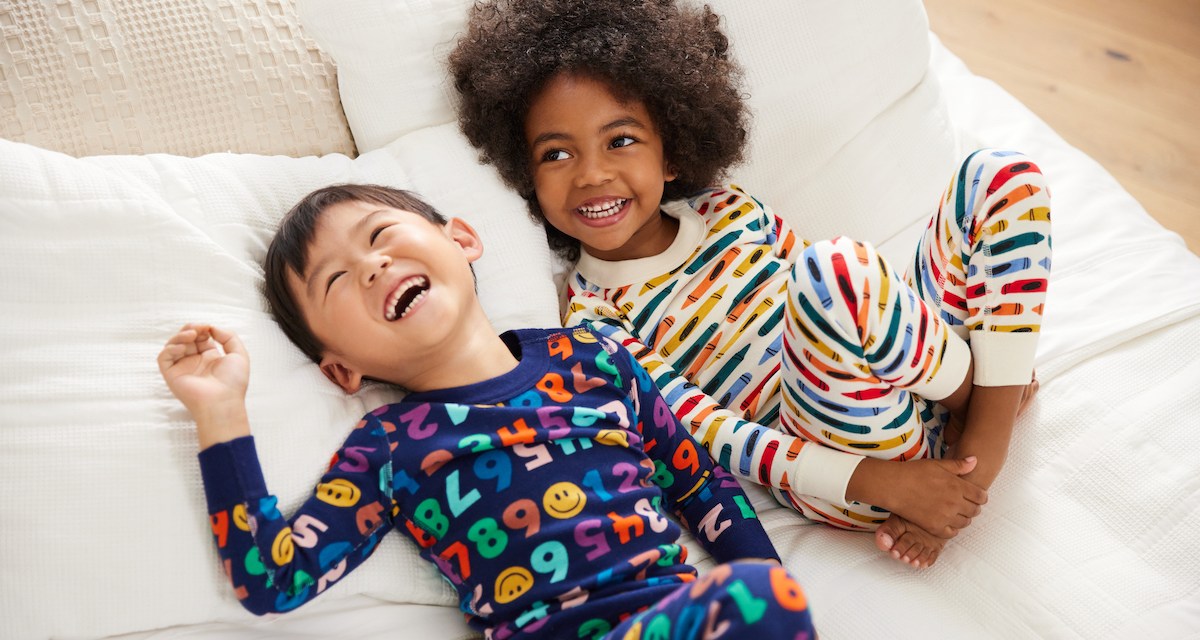 Hanna Andersson
Hanna Andersson, a Swedish children's clothing brand known for its durable fabrics and colorful graphics, is launching its first-ever loyalty program in time for the new school year.
The program, called Hanna Rewards, is based on a points system that gives shoppers one point for every dollar they spend at the brand. Customers can then cash in 125 points for a $10 reward. The program also includes early access to sales and new product launches and exclusive access to limited-edition drops such as $5 pajamas. Right now, anyone who joins the program receives 200 points automatically. New members also get free shipping from the time of sign up until Dec. 1.
Hanna Andersson hopes the new program will help build out its digital business — an effort that has taken on more significance since 2020, when Hanna Andersson decided to close its more than 50 stores and became an online-only retailer. Its roots are in more traditional retail, having started in the 1980s as a mail-order business. But now, as a DTC business, Hanna Andersson has the ability to collect more information on what its customers are buying, and why. And a loyalty program can help with that.
While Hanna Andersson used to have a wholesale channel, it is now 100% direct-to-consumer, which its CEO Aimée Lapic says has made the business "much more profitable." Today, it continues to grow via targeted marketing and partnerships, including an upcoming collection with the animated series "Bluey."
Creating a Hanna Andersson loyalty program has been one of Lapic's priorities since she joined the company in 2022. "One of the things we need to do is continue with this digital transformation, and a loyalty program is front and center in terms of what digital capabilities DTC companies should have in terms of driving retention," Lapic, who previously helped build a subscription loyalty program for GoPro, told Modern Retail. In addition, "we want to get feedback from some of our loyal customers, and this is a phenomenal way to build that community," she said.
Earlier this summer, the brand took to Instagram to ask its followers what features they'd like to see in a loyalty program. Answers included everything from points to special access to designs to limited-edition product to free shipping. The new program will encompass all of those and more, Lapic said, and "we will continue to really evolve the benefits." Hanna Andersson will also stay in touch with its rewards members via regular surveys.
The loyalty program will also help Hanna Andersson collect different types of data points on its customers. Right now, Hanna Andersson has access to what customers buy, but not why they buy it. That is something the loyalty program can help with, and "it's a big difference," Lapic said.
That data can also shape how the rewards program changes going forward, she said. Right now, Hanna Andersson is asking customers on an optional basis for the age of their children for purposes of sending out special birthday deals. "There's a trust factor," Lapic said. "We want to be able to reward our customers for that level of information, and then respond with something that's positive and beneficial to them."
While Hanna Rewards is brand new, Hanna Andersson will judge its success based on how many customers sign up for Hanna Rewards, as well as how many customers actually cash in their rewards, Lapic said. "Ideally, we want everyone to join the program, but we have milestones along the way," she explained. "We'll be very happy if we can get a significant percent of customers in the program within the first six months, but we don't have hard and fast targets."
Loyalty programs are increasing in popularity, especially as retailers look for ways to keep customers coming back. In fact, 90% of companies had some sort of loyalty program in 2020, according to Accenture.
These days, more retailers are revamping their loyalty programs to experiment with new rewards to offer and different levers to pull in order to encourage certain types of customers to spend more. Sweetgreen, for example, launched a paid loyalty program in April featuring a free tier as well as a paid one, with the hopes that the latter would appeal to customers who dined at Sweetgreen multiple times a week. Meanwhile, El Pollo Loco began using point multipliers to give higher-paying customers quicker access to rewards.
But, companies risk alienating customers if they feel like these changes result in them losing access to certain perks; Dunkin' and Sephora, for instance, cut back on perks due to factors like inflation and shifts in consumer spending.
Still, even if retailers fold highly-desired benefits into their programs, "you have to start with the product," Melissa Minkow, director of retail strategy at digital consultancy firm CI&T, told Modern Retail. "I think people tend to think, 'Oh, it's all about the perks and the savings,'" she said. "But the reality is, loyalty starts with the quality of what you're actually selling. Because no matter how strong the perks are, if people don't actually want to repeat the purchase, it really doesn't matter."
Hanna Andersson, for instance, stresses the high-quality of its clothes as a reason why parents and guardians should buy their items. "You can't unravel it by just pulling on a thread," founder Gun Denhart has said. Lapic has said that Hanna Andersson was one of the earliest adopters of organic cotton in the kids' clothing space and is increasingly folding recycled materials into its products. It created a resale site called Hanna-Me-Downs earlier this year to emphasize how long-lasting its products can be.
Right now, "the business is doing quite well," Lapic said, and the company is betting on its new rewards system to attract even more customers. Hanna Andersson is currently getting ready for the holiday season, its busiest time of the year. It also recently launched a line of clothes specifically for babies. "We've got a lot of really positive news going on in the brand that we're hoping to continue to build upon in the back half of this year," Lapic said.