Food and beverage startups are clamoring to get featured in menu items at top restaurants and grocery chains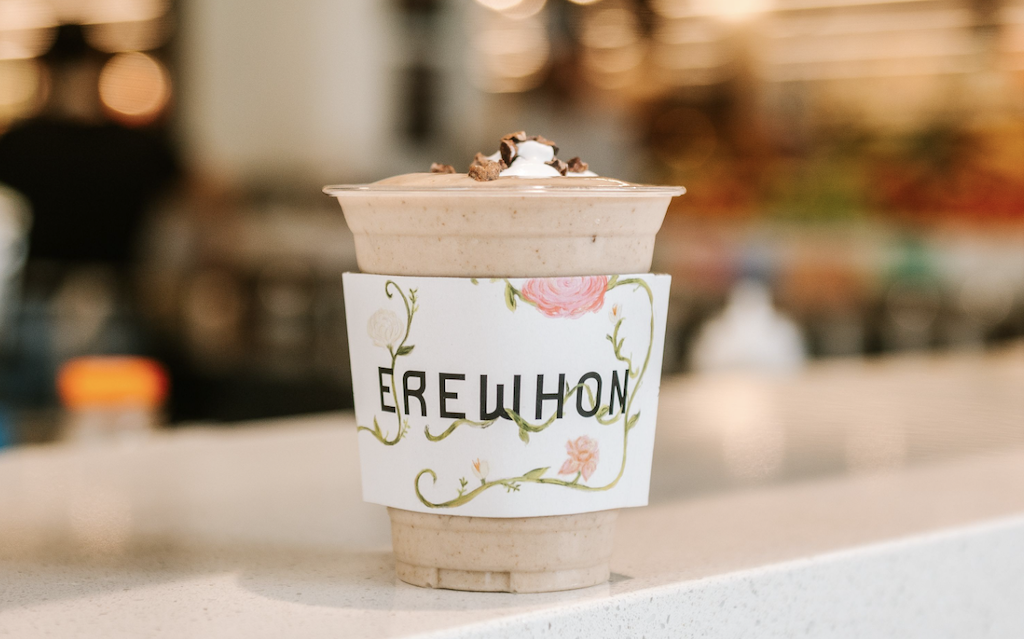 Agent Nateur
Food and beverage startups are increasingly showing up on menus — so much so that many brands in the same category are pursuing similar partnerships.
Earlier this month, olive oil company Graza collaborated with Supermoon Bakehouse in New York City for oil-drizzled soft serve and cake eclair. The launch followed a similar collaboration between Brightland and Librae Bakery.
These buzzy food and beverage collaborations are becoming an increasingly popular marketing tool for emerging consumer brands. Last year, Asian food company Omsom struck a deal with salad chain Chop't to feature the brand's sauces in items on its new Southeast Asian menu. And it's not just food and beverage companies supplying shops with ingredients. Even personal care brand Dove participated in the trend, and partnered with Juice Press on smoothies inspired by its body scrubs.
According to founders who've taken up these collaborations, they tick several boxes, such as creating online buzz while also getting customers to sample their product. A customer might not be willing to shell out $20 to try a new type of olive oil, but they might be willing to try that olive oil on ice cream if it is produced by their favorite bakery.
One of the most sought-after collaboration partners for food and beverage brands is Los Angeles grocery hot spot Erewhon. The grocery chain has been on a branded beverage streak, having gone viral with the nearly $20 pink Hailey Bieber smoothie.
In September 2022, skincare brand Agent Nateur partnered with Erewhon on a branded smoothie — and ended up selling over 16,000 smoothies during the month-long run. Following that success, this month Erewhon started selling a bottled version of it in all its stores.
Agent Nateur's founder Jena Covello, who created the recipe, said that Erewhon approached the company about the collaboration after the retailer started selling its top-selling collagen supplement, Holi Mane, in 2022. This smoothie, which features the Holi Mane supplement, is positioned as a beauty elixir for hair, skin and nails.
"It's a good way for people to try it before committing to a full product," Covello said. The supplement is made with pearl powder and marine collagen and retails for $99 per pouch, while a smoothie costs less than a fifth of that.
While the company didn't experience significant sales increase at Erewhon — because it was essentially the same as a wholesale deal — it helped boost the product's retail visibility. "We're selective about which retailers we're in, and Erewhon is one of our top five wholesale accounts," Covello said. Agent Nateur's focus shifted to direct-to-consumer in 2020, which now accounts for 65% of sales. Cavello confirmed that the supplement "will stay on the menu as an add-on option for any smoothie."
Another recent branded beverage that hit Erewhon's smoothie division — called the Erewhon Tonic Bar was the "perfect date latte," made with oatmilk from the beverage startup Willa's. The latte was released in May in collaboration with food influencer Samah Dada, of Dada Eats, as a healthy alternative to snickerdoodle flavored coffee drinks.
Willa's founder Christina Dorr Drake told Modern Retail that the company was selected as the alt milk of choice for the recipe after Dada and Erewhon tried several versions. Drake explained that branded latte partnership boosted the company's brand awareness at Erewhon while also creating an organic influencer campaign with Dada. "What I loved was that we got to work with an influencer that shares our value of creating healthy alternatives to recipes that also taste great," Drake said.
In the two months following the latte's release, Willa's experienced a 4x bump in sales. However, Drake said this was due to several factors such as a series of viral posts on TikTok and Instagram, as well as buzz generated from the Dada Eats collaboration, so it was hard to pinpoint one driving factor for the sales bump.
The perfect date latte is also part of Willa's strategy to grow its food service business through partnerships with cafes, juice bars and other fast casual spots. "As a founder who'd love to be on the path to profitability, this is an opportunity for sampling and generating B-to-B sales at the same time," said Drake. These types of deals are structured similar to the company's foodservice business, which also supplies offices, universities, and other corporate clients. "Anecdotally, we hear from people who say they found us at one of these shops."
According to CPG consultant Nate Rosen, these branded recipes "bring a freshness to the menu and help the item stand out." Rosen likened these partnerships to Impossible Foods' early strategy of getting its burgers on restaurant menus like Bareburger. "Theoretically, this helps boost retail sales, but it's also a good way to cross-promote your brand at a high traffic shop that people are already visiting," he said.
Willa's, for one, is planning to pursue more of these collaborations with businesses that can advertise its oat milk on their menus. "We're looking to do more of these collaborations as a way for people to discover us at their favorite shop," Drake said.