Brands extend inclusive marketing efforts beyond Black History Month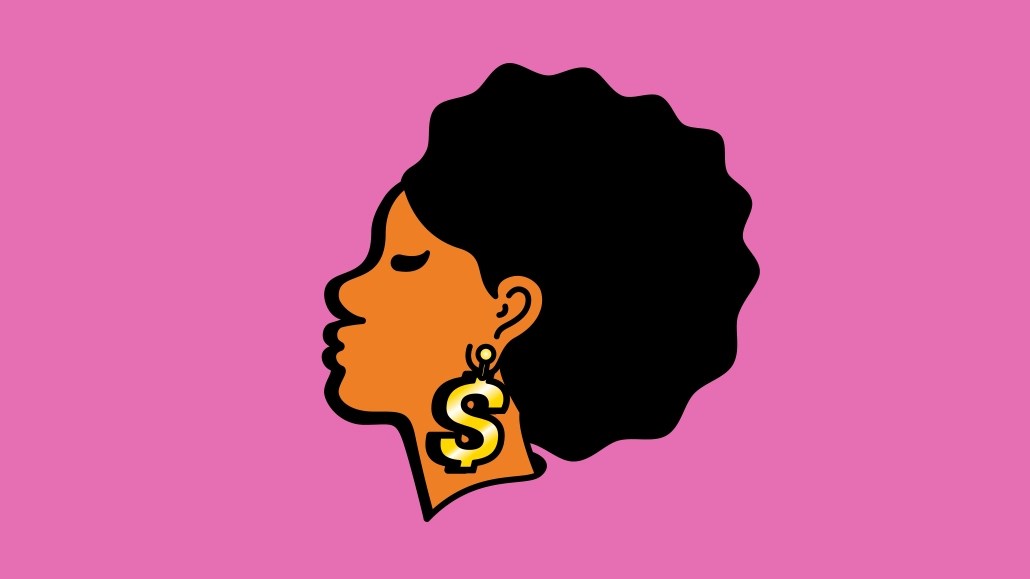 This story was originally published on Modern Retail's sibling publication Digiday.
In celebration of Black History Month, brands such as IPSY makeup subscription, Jack Daniels whiskey and Sirius XM broadcasting are extending their inclusive marketing efforts beyond the month of February.
In recent years, the one-month approach to Black History Month marketing hasn't worked for brands as consumers have become skeptic of brand marketing, especially inclusivity promises that came on the heels of the Black Lives Matter movement of 2020.
Shoppers increasingly want to reach Black men and women all year long and marketers have shifted their focus, including to keep up with Gen Z, which is more diverse than previous generations. According to Pew Research in 2019, one in every four Gen Zers are Hispanic in comparison to just 12% of Gen Xers in 1987. Meanwhile 14% of Gen Z identifies as Black, 6% as Asian, per the report.
The brands did not immediately respond to requests for comment on how these efforts exactly impacted their businesses, but all pointed to areas of growth, from content to new partnerships with Black-owned creators as ways they have become more inclusive.
Jack Daniels is on the third year of its annual Black History Month storytelling campaign to highlight Black-owned businesses, Every Legacy Has a Beginning. The campaign lives on the brand's social and digital channels, with a year-round website landing page. (Jack Daniels, citing internal figures, credited an audience of 15,000 visitors through the site with a reach including 5 million on Meta sister sites).
"For us, it's really using our platform to story tell and uplift others," said Keenan Harris, director of multicultural marketing for Jack Daniels. "We know that we're a very, very large brand who has a very, very large voice, and we really want to use that for good when it comes to helping and assisting others."
It's an exemplary strategy to show how a brand can participate in Black History Month year-round, according to brand consultants and agency execs.
"The companies that truly earn the support and trust of the Black community do more than just slap a banner or new logo onto their social pages for the month of February," said Ali Fazal, vp of marketing at Grin, an influencer marketing platform. "They are longtime collaborators and supporters of issues facing minorities, drive the narrative forward, are inclusive in their marketing and staffing, and take a stance on divisive political discourse, even if it alienates some customers."
During the month, IPSY is honoring Black people and Black history through its Glam Bags, which are personalized beauty products worth more than $50. The February box will feature Los Angeles-based, Black artist Dime Jones and Black-owned beauty brands like Patrick Starr, Mohart, Pat McGrath, and Fenty Beauty. (This news comes as Black entrepreneurs want brands to invest in Black-owned businesses.) (It's unclear what the financial agreements of this initiative look like as IPSY decline to disclose details.)
Over the last few years, IPSY has focused on Black and Latinx communities and those who identify as LGBTQ+, with plans to invest $30 million in these brands by putting their products in Glam Bags throughout the next year, said Tina Shim, svp of marketing at IPSY. "We want to make sure that all of them have a chance to see themselves reflected in our feed no matter what platform they are on," said Shim.
Meanwhile, streaming services like SiriusXM and Pandora are rolling out Black History Month programming, highlighting leaders who have made a significant impact on this movement as leaders and innovators.
In addition to Black History Month, Sirius XM this year is focusing more on its YouTube strategy for creating content that will span across sports, Black culture, and pop culture. In order to show up where Gen Z is on the platform, they are running a TikTok radio series with special guests from the platform's top creators. SiriusXM declined to share which TikTok creators will be appearing as for now.
"We are constantly trying to be of the culture, not just appropriating the culture or trying to act like we're part of the culture," said SiriusXM's svp of brand and consumer marketing, Kim Wilson. "We are truly part of the culture."
The importance of diversity and inclusion in marketing lies in the way they help celebrate diverse audiences and allow them to discover brands that align with their values, which is something more consumers are interested in. According to Grin's Fazel brands that show a full-time commitment to diversity, equity and inclusion build a better rapport with minority communities. Especially as consumers have come to embrace authentic advertising.
According to Marcus Wesson, chief creative officer at the ad agency 9thWonder, the brands with notable Black history Month strategies are the ones that embrace a strong interest in the culture.
"When it comes time to honor Black History Month, it can be filled with land mines," he said.