Brands are using forums like Reddit for awareness and product development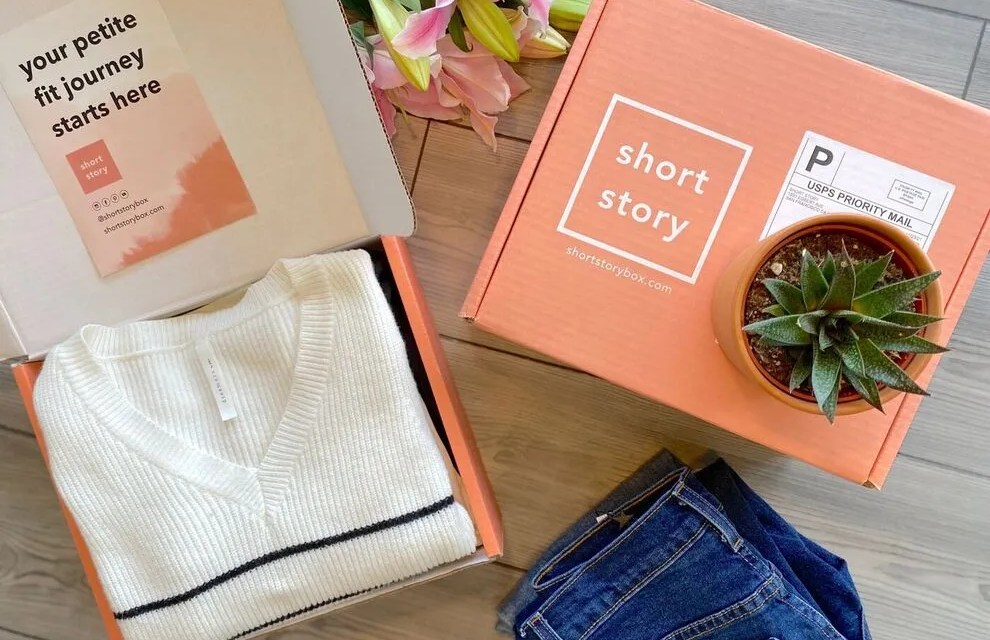 Short Story
Brands are increasingly figuring out how to walk the difficult marketing tightrope of Reddit and other similar forum communities.
Over the years, sponsored posts on Reddit have been somewhat successful for retail companies trying to tap close-knit communities. But now, some e-commerce brands are using these online discussion outlets to create awareness among highly-engaged customers, as well as crowdsource new product ideas through unfiltered feedback. This organic, word-of-mouth approach is helping drive website traffic and sales for some brands. However, the tactic is not yet reliable as a scalable marketing method for emerging brands — and some founders caution about being perceived as inauthentic in niche online spaces.   
One company using Reddit engagement to grow is Short Story, a styling service that specializes in petite apparel. Instead of investing in costly digital ads, Short Story has been leaning on online fashion communities to create buzz while developing products. 
From the pre-launch phase in 2019, founder and CEO Isabella Sun and her team began utilizing petite fashion forums by asking members about their qualms shopping for their body's proportions. R/PetiteFashionAdvice, which has over 400,000 members, is a forum where Short Story's products are often discussed. 
Sun has been part of the PetiteFashionAdvice subreddit for years, but began posting on behalf of Short Story this year. "We began by introducing ourselves with 'we're Short Story, and want to hear what's your biggest pet peeve when it comes to clothes shopping?' From there, that post became one of the top among the community. Her most recent post, in June, generated 431 comments and 387 upvotes.
"We think of it [Reddit use] as an R&D, and that means constantly figuring out what type of pieces our customers want," Sun said. The company works with brands that offer petite sizes, such as Vince Camuto and Vero Moda, alongside Short Story's in-house line. Currently, sales are split 50/50 between the two segments. "We ask them [Reddit users] for feedback about new products and what they want to see from us," Sun said. 
The strategy with communities like Reddit is to use the forums to help create well-fitting products that address these potential shoppers' pain points, Sun said. For example, many people online frequently write on forums looking for petite pants that don't require alterations. Another example is jackets, which the company found many requesting through forum feedback. In turn, Short Story is collaborating with an unnamed "top brand" on a limited-edition leather jacket this fall.
In addition to seeking out feedback from external online communities, the company has accrued over 100,000 customer surveys through its proprietary fit tech. This data also helps inform Short Story's designers on new products. Whenever a Short Story post receives a lot of engagement, "we notice an influx of traffic coming from these subreddits," Sun said. The company did not disclose specific sales from Reddit, but confirmed that most box subscriptions are driven by either influencer and forum posts.
For Short Story, using social media discussion isn't so much a marketing play as it is an R&D device. It's also a quick way to build a community around the brand's mission, as it tries to cater to specific body types.
Crowdsourcing online feedback for product development is nothing new. For years, e-commerce brands have been using social media to develop new products customers want to see. Furniture brand Sabai, for example, has used Instagram to poll customers on new styles and colors. 
Men's grooming brand Beardbrand applied a similar tactic early on, since launching in 2013. The company was founded by Eric Bandholz, who already had a large YouTube following of over 650,000, through his grooming tips channel. Over the years, Bandholz continued to personally use Reddit to engage with users through Ask Me Anything sessions, where they discussed grooming tips and upcoming products; Bandholz has also used Reddit to talk about building the bootstrapped business, including making decisions like pulling out of Amazon.
Still, despite the brand's credited success to Reddit, Reed said promoting products on Reddit can be off-putting. "Reddit is an incredible place for product and consumer research – they are a particularly well-informed and opinionated bunch," she said. "It can also be a great forum for customer service; being upfront that you're a brand representative and genuinely want to address concerns is usually received well."
Indeed, many brands have been very aware of utilizing online communities for marketing purposes. Alli Reed, founder of DTC skincare brand Stratia, said that infiltrating vocal communities to build a brand can be a tricky feat. Reed used skincare subreddits as a launchpad for researching and developing Stratia, which launched in 2016. The brand's products, such as the Liquid Gold moisturizer, remain highly discussed on the platform for their efficacy and affordability. The brand has credited Reddit with helping it sell out of inventory, especially during seasonal sales.
"I started using Reddit long before I even thought about starting a skincare company, and I've been an active redditor since probably 2010," Reed said. The founder was an active participant in the subreddits r/SkincareAddiction, r/AsianBeauty and r/IndieMakeupAndMore, as well as a moderator of r/DIYBeauty.
Reed credited her organic participation and contributions to those subreddits to creating trust among followers of the brand. "I'm absolutely certain that if I'd approached my participation through the lens of growing my business, they would have seen through it immediately and I would have been downvoted to oblivion," she added. "The fact that Stratia blew up on Reddit was part luck and part genuine authenticity."
Reed stressed that any type of sales or marketing — unless it's providing a significant benefit to the community, like free products or a steep discount — "is not going to land well." This type of tactic has been tried by corporations over the years, with Reddit users quick to catch on brand advertisements. "These days, I largely use Reddit for research to inform my product development strategy," Reed said.  
"If there is a way to use Reddit as a strategic marketing and sales channel, I haven't found it, and I'm skeptical that it even exists," she said. "If there's one thing Redditors absolutely hate, it's being sold to or lied to."