Big-box retailers are once again set to host weeklong events against Prime Day this year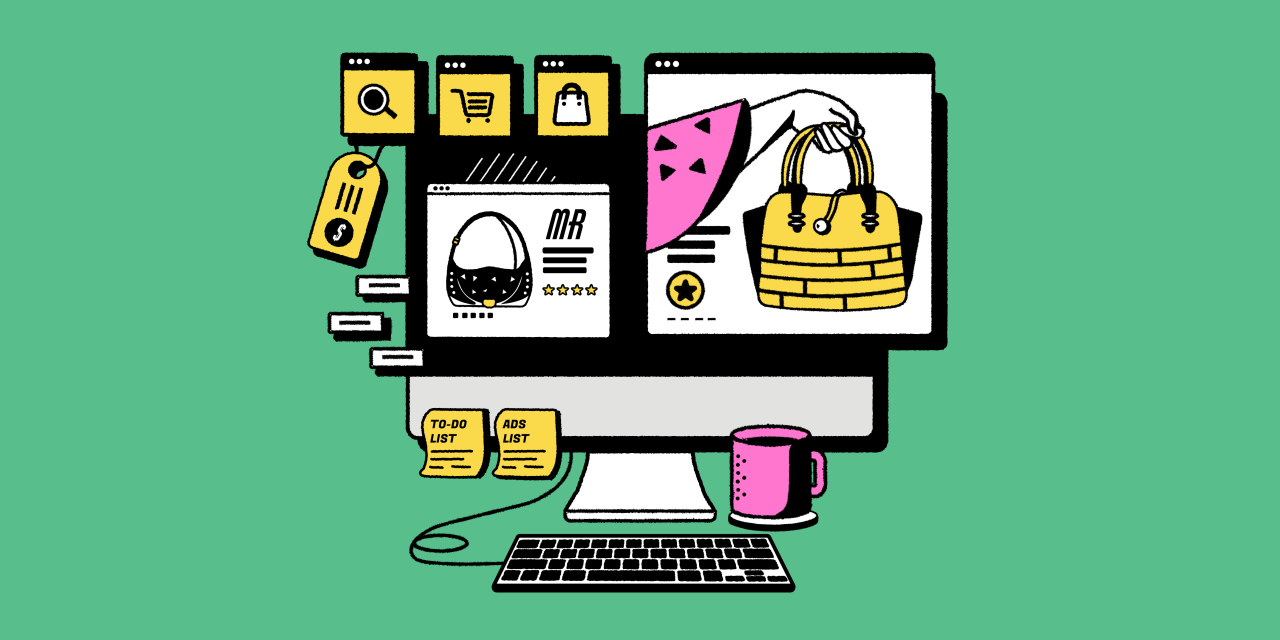 Ivy Liu
Big-box retailers are once again running a host of parallel promotions against Amazon's Prime Day, as they race to grab sales at a time when shoppers are cutting back on discretionary spending.
On June 21, Amazon announced Prime Day will be held on July 11 and July 12, nearly the same dates as last year. On the same day, Target announced it will be hosting a promotion from July 9 through 15, exclusively for Target Circle members to drive greater adoption of its free-to-join loyalty program. Separately, Walmart is also promoting a sale from July 10 through 13, offering deals to Walmart Plus members. And Nordstrom is kicking off its anniversary sale this year to coincide with the tail end of Prime Day. Nordstrom's anniversary sale will kick off on July 13 for Nordy Club cardmembers, and July 17 for non-loyalty program members.
Retailers like Target and Best Buy have been hosting special sales events to compete with Prime Day for the last four or five years as the shopping event has gotten more popular; Target for example, hosted its first Deals Day alongside Prime Day in July 2019. But there's a few key differences this year. Last year, many big-box retailers were struggling under the weight of too much inventory, and were offering promotions for most of the summer, instead of overtly competing with Prime Day. And this year, the focus for Target and Walmart is specifically on using Prime Day-esque sales to get more people to join their own respective loyalty programs.
According to Andrew Lipsman, principal analyst for retail and e-commerce at Insider Intelligence, the biggest change is Walmart shifting Walmart Plus Weekend from early June back to counter programming directly against the Prime Day tentpole. Last year, Walmart said that it wouldn't host any sales to compete with Prime Day, as the retailer was already offering discounts on thousands of products under the banner of "Rollbacks."
Lipsman said the Walmart switch back to July is, "a recognition that it just makes more sense to draft off of Prime Day and take advantage of the fact that there is coordination between shoppers" and that alignment creates an extra bump in activity.
"Consumers are cutting back on their discretionary spending," said Kassi Socha, director analyst at research firm Gartner. "Overall retail has seen a slow down in consumer spending over the last couple of quarters. And so the need to drive incremental revenue in both Q3 and then Q4 is pressing for most retailers," Socha added.
"There's a lot of retailers out there competing for a smaller amount of discretionary spending by the consumer and sales and promotions are some of the best ways to grab that attention. And it's needed in Q3 and Q4 for a lot of these retailers to meet the projections that they've put out," Socha said.
Last year, Target ran promotions called Target Deal Days offering discounts on home, apparel and toy brands to everyone. And while Walmart hosted a sale geared toward Walmart+ members called Walmart Walmart+ Weekend in early June, that didn't appear to generate much fanfare, according to Lipsman. Walmart launched its membership program, Walmart+ in 2020, in order to compete with Amazon Prime. For $12.95 a month or $98 per year, members get access to perks like free shippings on all orders and discounts on fuel.
"I thought it made sense to try and big foot Amazon and get a little bit more traction for [Walmart's] paid membership program. And if anyone was big enough to pull it off it's Walmart. The timing was right, because, as you recall, June was really the peak of inflation. And that was a time in which consumers were going to be most receptive to deepening that relationship with Walmart. But it didn't work," Lipsman said.
To be sure, Prime Day isn't the only factor driving more retailers to host more sales right now. Many of them, for example, are also promoting Fourth of July deals on their websites. But Socha said that given shoppers are traveling at a higher clip than they have in past summers, they might not be interested in doing a big shopping haul until the week of Prime Day.
"We anticipate that a lot of consumers are physically going to be gone starting this weekend maybe through next Tuesday. So, they may not have as much time to ultimately transact… But they could come back to make that ultimate transaction during the Prime [Day] week and Target Circle Week and Walmart Plus Week," she said.
Socha said that partially due to Prime Day, as well as more retailers running sales around holidays like the Fourth of July, the summer sales period has gotten longer, similar to "how Black Friday and Cyber Monday went from one day to a week long to two month long sales."
Experts remained divided on whether a concerted push from other retailers will impact exposure for Prime Day.
"I do think that Amazon will continue to see a strong consumer response from Amazon from the Prime Day sale, but I do think the concerted efforts on the path of their competitors will potentially take away market share this year in a stronger way than it has in the past," Socha said.
Meanwhile, Lipsman said that everyone knows that Amazon has "centerstage here."
"I don't think that it gets drowned out at all, even with Walmart directly competing with it again. And this is how it's been for four or five years now," he said.