As secondhand sales boom, Play It Again Sports launches new Rawlings marketing partnership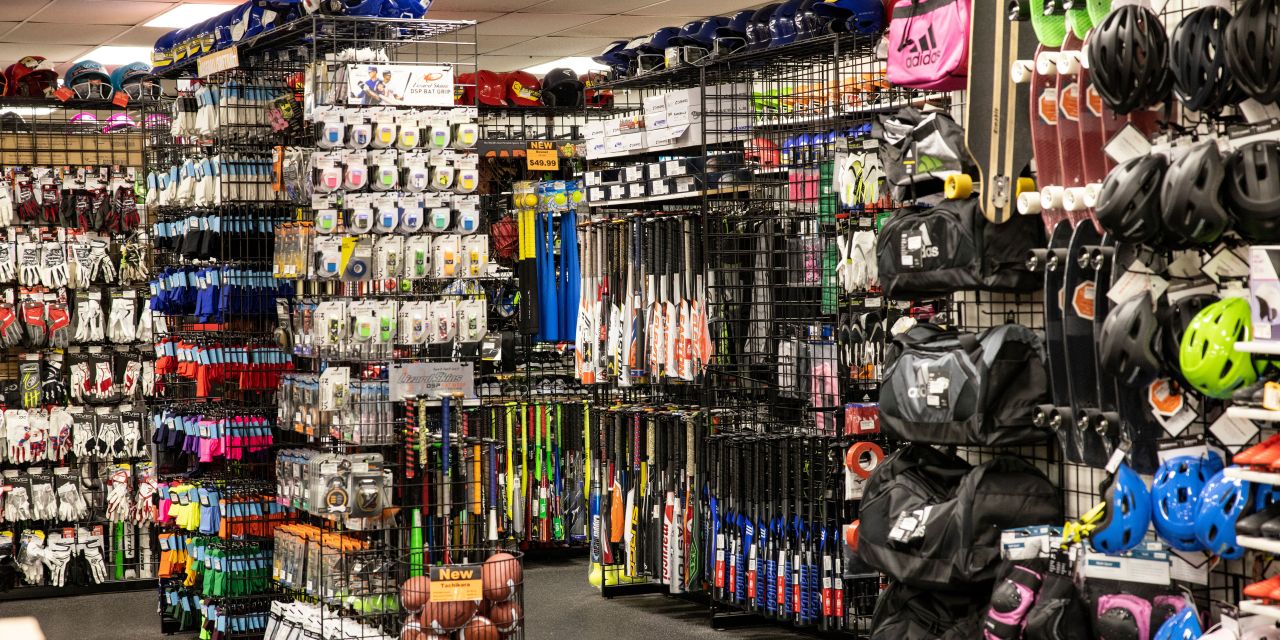 Play It Again Sports
After years of consistent growth, Play It Again Sports is entering a new marketing partnership with Rawlings Sporting Goods.
The partnership positions Play It Again Sports as the official resale partner of Rawlings and Easton, said Renae Gaudette, chief operating officer at Winmark, the parent company of Play it Again Sports. That means Rawlings will push its customers to bring used gear to Play It Again Sports via social media and other public relations efforts, while Play It Again Sports will market sales and purchases of the brands.
It's a first-of-its kind partnership for the nearly 40-year-old franchise at moment when secondhand sales are booming. At Play it Again Sports, used sales are up 20% year-to-date on top of record growth in 2021. With roughly 280 franchised locations, the average location did over $1.1 million in sales last year, Gaudette said. She anticipates that figure will rise this year.
"The demand has always been there. But it's exploded in the last three years just because people need value, especially when you have economic situations like we're currently seeing with inflation and a potential recession," she said. "Families and communities still love sports."
Overall, sports gear sales are reaching new highs. Grand View Research said in a March 2022 report that the global sports equipment market hit $331.4 billion 2021, and is poised to hit $578.9 billion in 2023 at a CAGR of 6.4%. Demand is fostered by increasing awareness of healthy lifestyles and the importance of fitness, the report said.
But at the same time family budgets are also strapped: household bills are up an average of 6% nationwide, according to a recent study from mobile bill payments firm Doxo. In turn, retailers are finding ways to sell secondhand products: brands like Lululemon and The North Face operate their own online resale programs, and Dick's Sporting Goods this year began hosting in-person used gear trade-in events with online used sporting goods marketplace SidelineSwipe.
But Gaudette sees Winmark has having an edge in this moment due to its longevity and breadth. In addition to Play it Again Sports, Winmark operates Plato's Closet, Once Upon A Child, Style Encore and Music Go Round, for a total of nearly 1,300 franchises. Though Gaudette wouldn't share exact figures, she said that requests to open franchises have increased in recent years as the secondhand market booms.
"We've been training consumers about this," she said. "Many people may not know about Winmark, but they're certainly familiar with our brands."
The new 12-month marketing partnership with Rawlings marks the first time Play It Again Sports has teamed up with a specific gear brand to boost gear sales. Gaudette said the partnership provides an opportunity to "raise the visibility" of the brands and get more gear in the door; Play It Again Sports already sold over one million units of Rawlings gear in the past five years. The campaign is also focused on sustainability messaging, Gaudette said.
"Our intent is to start activation [of the Rawlings campaign] in the next 30 to 60 days, and get our franchisees to participate and say, 'Hey, we're having a Rawlings and Easton gear drive. Come and sell us your stuff. Don't throw it in a landfill, be part of the solution, get paid for your gear,'" Gaudette said.
Dave Bracci, national sales director for Rawlings, said in a statement that the collaboration represents "a shared vision to provide quality baseball and softball products to athletes of all abilities and ages."
For shoppers, secondhand deals on top-quality gear can be meaningful, especially for more expensive goods: while a brand-new, 30-inch Easton Ghost youth fastpitch bat goes for $54, a similar used model is $39 through Play It Again Sports.
Claire Tassin, a retail and e-commerce analyst at intelligence company Morning Consult, recently published a report that found 68% of customers who shop secondhand do so to save money.
She said there's more "social and cultural support" for secondhand; resale received greater interest during the pandemic as people were stuck at a home cleaning out closets. Now there's a second peak as inflation pushes people to seek deals.
"We see this a lot with parents," Tassin said. "There was a lot of intent to shop secondhand for school supplies."
According to Tassin, the Play It Again Sports campaign is likely to resonate with those same families looking for a good deal. Especially when it comes to sports equipment, shoppers who are value-oriented may feel comfortable with a secondhand product because they may not be as concerned about the brand or authenticity of the item, which might be an issue for secondhand clothing or accessories, she said.
"It's not sustainability, it's the opportunity to save money. That speaks very well to families who are trying to balance household budgets, and trying to keep kids in their sports programs," she said.