Shopify sees renewed interest from B-to-B merchants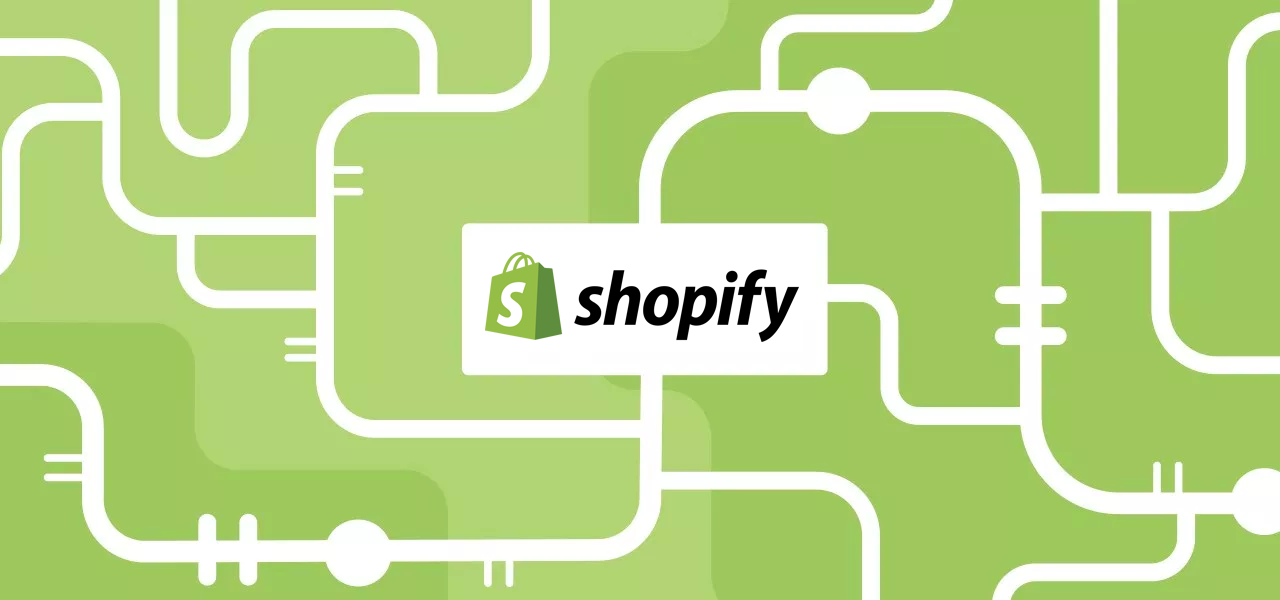 As Shopify seeks to expand outside of its core business of direct-to-consumer startups, it has zeroed in on business-to-business sales as a growing area of interest.
In June, Shopify revamped its wholesale business by letting Shopify Plus merchants sell to other businesses on the same platform they use for their consumer business with 'B2B on Shopify.'
In turn, developers that Modern Retail spoke with said that Shopify is coming up more frequently in conversations with B-to-B clients. Essentially, as Shopify expands its suite of B-to-B tools, merchants in this category are wondering if they too should be on Shopify. Historically, the B-to-B space has been dominated by competitors like BigCommerce and Magento, who have tools like multi storefront for B-to-B enterprises and platform composability that Shopify doesn't.
Developers say established direct-to-consumer firms that already have a presence on Shopify have expressed interest to transfer their wholesale operations to Shopify in particular, in addition to interest from an increasing number of B2B-only brands.
"Shopify now offers many of the capabilities that BigCommerce formerly offered out of the box, or it is giving its apps better APIs to do those functions," Mark William Lewis, the founder of an e-commerce development agency Netalico Commerce told Modern Retail.
Since January, 70% of the B-to-B leads Lewis receives have asked directly about Shopify, compared to roughly 50% last year. "They come in saying, 'we want to move to Shopify' most of the time. Less and less people come in saying we want to be on Magento or BigCommerce," said Lewis, whose firm works on Magento, Shopify and BigCommerce development. He attributes this shift in part to more merchants learning about the B-to-B features Shopify has.
It's worth noting that many of the B-to-B industry reports from analyst firms like Forrester, Paradigm and more still don't list Shopify as a major B-to-B player. In Forrester's most recent report on B-to-B commerce solutions, it outlines the ten biggest players in the space, including Adobe, BigCommerce, commercetools and Salesforce.
Rather, Shopify's moves in the B-to-B space are a newer phenomenon. The company has started releasing a number of new B-to-B features over the past year; in November it introduced a Balance plug-in to assist U.S B-to-B vendors with self-serve payments. In January, Shopify opened its infrastructure to larger enterprise retailers so they can customize their online businesses by using some of Shopify's core features, like its checkout, and gave them access to flexible APIs with no rate limits.
And most recently, in February, Shopify announced that it was opening up a new suite of APIs for B-to-B.
"Shopify is finally opening up a lot of the keys to their platform to B-to-B businesses, Humayun Rashid, founder and CEO of New York-based e-commerce agency Nessa said. "They're really allowing merchants to unlock all of the capabilities of Shopify without any sort of limitations, which I think is powerful, and extremely beneficial for B-to-B businesses," Rashid added.
While Shopify has been lagging in the wholesale department for years, it is promising to see growing interest from larger merchants like Glossier, which now uses Shopify Plus, Rashid said.
Since the fourth quarter of last year, Rashid said his company has been in active discussions with a furniture brand about moving their business-to-business operations to Shopify enterprise with Shopify Plus.
Historically, Shopify did not have a strong footing in the B-to-B space said Chase Clymer, CEO and founder of Electric Eye, a Shopify-focused agency, but he added that after the launch of Shopify's enterprise stack Commerce Components, B-to-B has become a "very new and interesting driver of business in this space."
"They weren't aggressively pursuing that style of business. They were obviously going for the SMB, the mid-sized merchant, and now they realize the opportunity on the high end of it, and that's what they're going after. I think the interest is definitely there," said Clymer.
But, what Clymer said is more challenging for B-to-B merchants is that there's "just so many moving parts with building out a B-to-B business on a platform, from tip to tail from integrations, logistics and just how the whole thing works. These projects tend to be ten times bigger than a more straightforward DTC build on Shopify." As such, some of the merchants that are considering moving their B-to-B businesses in Shopify are still in exploratory mode.
According to Shopify, B-to-B merchants are growing more interested in designing unique buying experiences for their wholesale consumers that resemble those of direct-to-consumer brands. This includes elements like per-customer pricing, product availability, quantity purchasing rules, payment terms and flexible payment options.
"We've built the experience to be self-serve [like direct-to-consumer purchasing], while preserving the ability for merchants to manage it all centrally, and to create orders and send invoices for payment," wrote Mani Fazeli, director of product at Shopify in an emailed response.
Last month, Shopify reported a slowdown in its fourth-quarter revenue growth and losses widened. GMV for the fourth quarter grew at a slower rate of 13% to $61 billion compared to a 31% increase to $54.1 billion in the fourth quarter of 2021.
Going from DTC to B-to-B
By expanding its offerings in the B-to-B space, Shopify is more directly going after the bread-and-butter of one of its top rivals, BigCommerce. BigCommerce has previously said that B-to-B merchants make up about a third of its revenue. The company has previously said its goal is to be "the most powerful B-to-B e-commerce platform" on the market. To do so, last year BigCommerce acquired two B-to-B solutions: enterprise quoting solution Ninja, and BundleB2B, a tool that helps merchants manage all of their wholesale accounts in one place, among other tools.
In an interview with Modern Retail, Meghan Stabler, senior vice president of marketing at BigCommerce touted the company's open SaaS platform as an advantage over Shopify. "We're fully composable, fully headless, we have APIs that allow you flexibility." She added that Shopify is "late to the game" when it comes to B-to-B commerce.
BigCommerce touted features like its multi-storefront functionality, launched in March 2022 which allows enterprise merchants to have one backend, but different fronts, different heads, different store fronts to it as one of the key advantages it has over Shopify, Stabler said.
BigCommerce also pointed Modern Retail to Patrick Gill, chief executive at CEO of Tackle Direct, a B-to-B merchant that moved to BigCommerce last year from Yahoo Store said.
Gill said when his company was comparing BigCommerce and Shopify, "we were told by numerous developers that there would be some complexity and challenges with customization and a number of the optimizations we had planned. And while BigCommerce is not perfect, it seems to address the mid-market better and was pretty aggressive in their pricing," added Gill.
Still, Lewis said that there's more of a "general buzz" around Shopify as the company invests more in advertising across media channels like podcasts and YouTube.
Another reason for B-to-B merchants to move to Shopify is to compete with successful rivals who most likely have stores on Shopify, added Lewis. "They're like — 'I need to be at least as good as my competitor. So I need to switch to Shopify so I can compete with them'" said Lewis.