More DTC brands are seeking new tools to expand to wholesale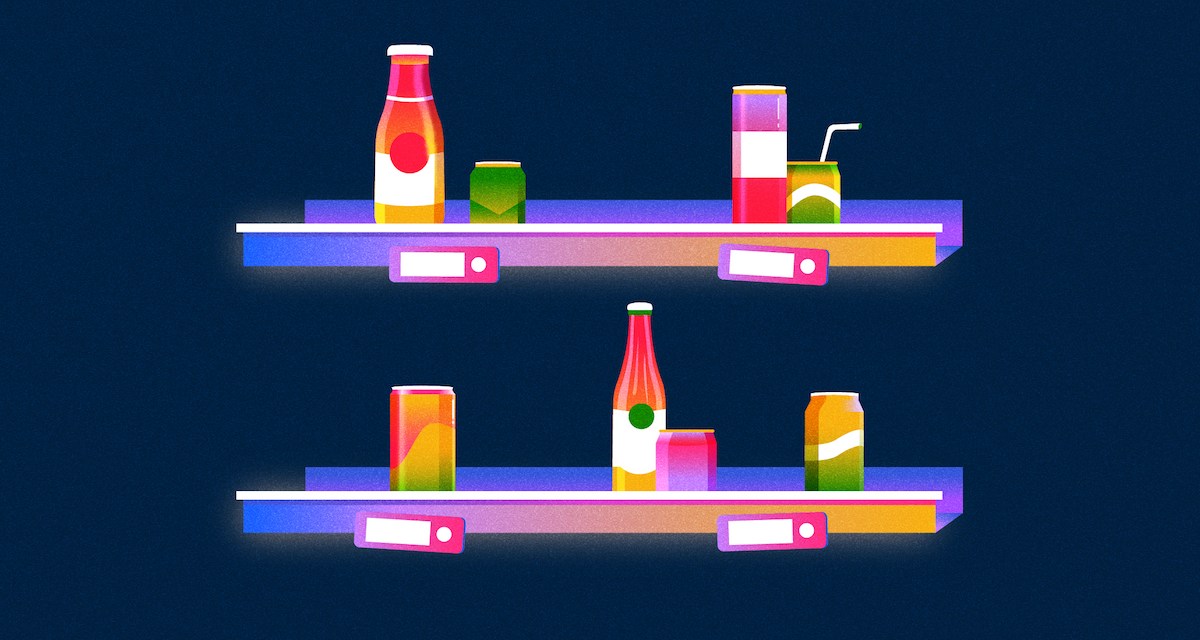 Ivy Liu
After roughly four years of managing its wholesale business manually, luxury bedding and home goods DTC retailer Brooklinen is launching a wholesale website on Shopify.
"The beauty of this is we were very reactive before," said Nicolas Lukac, director of emerging channels at Brooklinen. "It was a very reactive model. Someone would come to the website, message the app saying I have a hotel, back and forth conversations, and we would fulfill this order. What we're hoping to be is more proactive. I think the mentality that we're moving internally is to be more proactive to go get these customers," added Lukac.
In turn, more and more DTC brands are turning to wholesale channels for their next phase of growth. Brooklinen joins a growing list of brands including Dermalogica and Kulani Kunis that are running their wholesale businesses through Shopify's B-to-B offering first introduced at its 'Editions' event last summer in 2022. Separately, wholesale marketplace Faire reported that over the past year, the number of merchants using its platform increased by about 45%. Some of its most recent brand partners include women's clothing brand YMI Jeans, beauty and wellness provider Skinny Confidential and candy maker Sugarfina. Meanwhile, retail giants are also launching new B-to-B tools. Walmart launched Walmart Business in January, catered toward small-to-medium sized businesses and nonprofits, to help them "make business purchases faster, simpler and more cost-effective with Walmart."
While wholesale selling is not a novel idea, companies like Shopify and Faire are trying to digitize more of the process. In particular, they are looking to cater to brands like Brooklinen, that started DTC, have limited resources, and are particular about where they want to sell their products on a wholesale basis.
In the last four years, Brooklinen said it has tried to scale this business stream in terms of developing lines specifically for hospitality clients in the B-to-B market including boutique hotels like Woodstock Way Hotel in Woodstock, Gather Greene in Coxsackie and Kinship Landing in Colorado Springs. But Lukac said it was a very convoluted process because customers didn't have an easy way to purchase Brooklinen products or find things like a B-to-B discount and wholesale price lists.
"The gap has always been getting in front of them [wholesale customers]," said Lukac. And "there's only so many hands in orders we can process in a day," he added. Through Shopify, "customers can browse products to add to cart, make transactions as frequently or infrequently as they want, in a way that isn't dependent on necessarily the team," he added. In turn, Brooklinen expects to grow its wholesale business by 50% versus last year.
B- to-B marketplace sales increased 131% to $56.5 billion in 2021, data from DigitalCommerce360 showed. And they are anticipated to grow at a comparable rate, reaching $130 billion in 2022, the report added. "Our market research shows the global [B-to-B] and wholesale market is more than double the size of [DTC], meaning billions in untapped revenue," wrote Mani Fazeli, director of product at Shopify in an emailed response. For Kulani Kunis, Shopify said it saw a 300% B-to-B wholesale website transaction revenue increase and 60% B-to-B wholesale revenue increase year-over-year.
"The biggest thing is really just the the dollar value potential of this business. When you think of DTC, there's a lot more customers, but the wallet size is just smaller," said Lukac. "When you think of the B- to-B market, the scale of a project is much larger."
According to Earnest Sweat, venture partner at GreatPoint Ventures, the urge among many startups to get into wholesale selling started about five years ago, when conversion metrics for DTC startups started to hit a ceiling, coupled with an increase in ad spend. "That left people thinking, we have to do a better job at finding new ways to get to customer bases," he said. Sweat has previously invested in companies like Flexe and Airspace Technologies, which essentially speed up the air logistics services for different brands and e-commerce companies.
Traditionally, brands were forced to use PDF catalogs, spreadsheets and emails for wholesale orders, which was inefficient and tedious. Shopify's revamped wholesale channel 'B2B on Shopify' lets Shopify Plus merchants sell to other businesses on the same platform they use for their consumer business.
"Online-first has become the standard of modern commerce," wrote Fazeli. "Merchants are looking to take their brand-forward D2C approach that worked for consumers and apply it to their B2B operations by creating bespoke, self-serve purchasing experiences."
Brooklinen's exposure to wholesale was really customer-driven said Lukac. "We had customers and they had hotels upstate and they said, we love your bedding, we'd like to purchase it… That was four or five years ago. At that point, we were like, wait, there's probably a market for hotels, short-term rentals, Airbnbs that might want our products too," recalled Lukac.
As Sweat sees it, it's a natural progression for growing brands. "I think businesses are just being smarter about — how can we improve profitability? How can we continue to grow?" Sweat said. "And if marketplaces, like Faire and other marketplaces provide new channels to communities that may not be exposed to them, why not do it?"
As DTC brands reach a maturation stage, Lukac said, the smartest DTC brands will evolve into omnichannel businesses. "Historically, a lot of the DTC brands that stuck online maybe weren't successful. Thinking of our future, we think of online as one of our channels, but retail is another important channel. And we consider [wholesale] an important channel. I think the smartest DTC brands are starting to think hey, it's not just online, it's how can I be an omnichannel business to meet the customer where they're at," he said.