DTC Briefing: Why community building has become such a hot topic for startups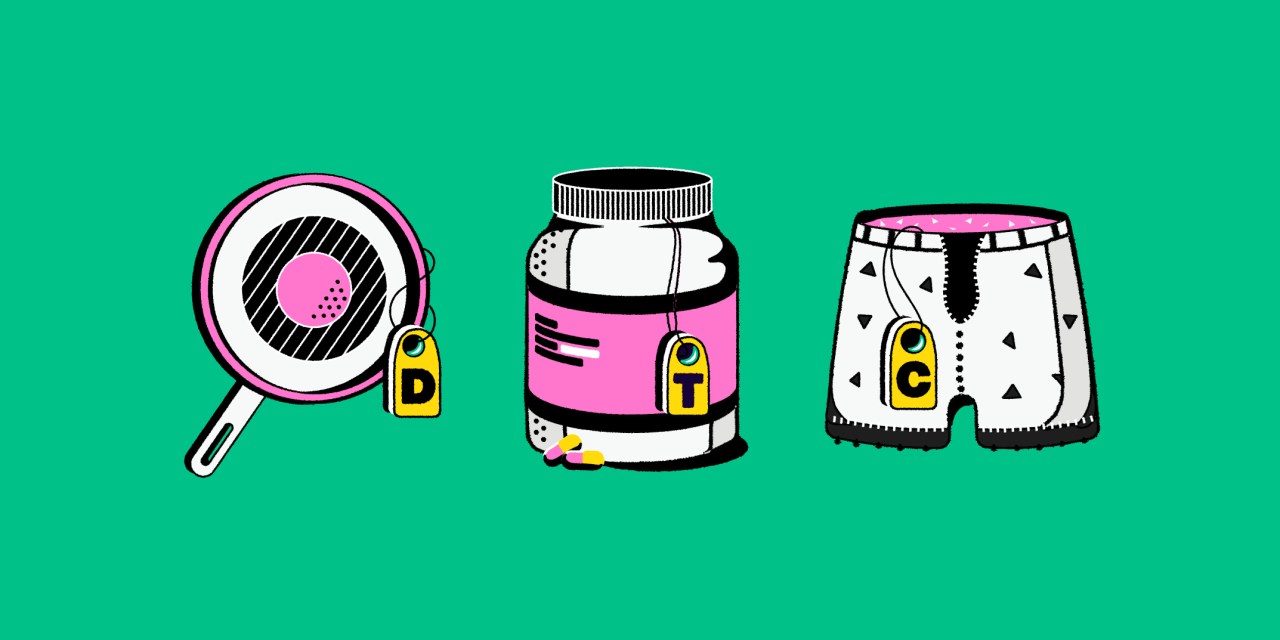 Illustration by Ivy Liu
This is the latest installment of the DTC Briefing, a weekly Modern Retail+ column about the biggest challenges and trends facing the volatile direct-to-consumer startup world. More from the series →
This is the latest installment of the DTC Briefing, a weekly Modern Retail column about the biggest challenges and trends facing the volatile direct-to-consumer startup world. To receive it in your inbox every week, sign up here.
As the direct-to-consumer startup space becomes more crowded, "community" is quickly becoming the buzzword du jour for brands looking to prove that they have staying power. 
At the Washington Post, reporter Taylor Lorenz decreed that "community is the new follower count" and looked at how influencers are increasingly using chat tools like Discord and Telegram to build semi-private rooms where they can talk more closely with their most loyal followers.
A similar phenomenon is taking place in the startup world; building a community has long been a holy grail goal, albeit a nebulous one, for DTC brands. Some startups, like Thousand Fell, Mejuri and August, for example, are turning to a new chat tool called Geneva to foster so-called brand community. Geneva just launched out of beta this year, and has a number of ties to the DTC world. Its founder, Justin Hauser, is a serial entrepreneur who also helped launch the CBD beverage brand Recess. Geneva describes itself on its website as a "new, more organized communication app for groups, clubs and communities."
The thinking goes like this: by cultivating a loyal following of fans that discuss anything from product feedback to personal health challenges, brands can build a competitive moat. But some of the DTC startups that have previously been most praised for their community-building efforts — such as Glossier and Outdoor Voices — have also run into financial troubles proving how much of a fickle long-haul community building can be. Still, some brands are giving it another go now as they believe that their user base is loyal enough to stick with them. 
What makes a community different from simply a group of customers is a fuzzy line. Kim Johnson, Geneva's head of community who also formerly led community-building efforts at Glossier, defined it as a space where brands and their followers can have two-way conversations. 
"What makes true community is not being the focus of the conversation, but rather being the facilitator of the conversation," Johnson said. "So for brands and creators, especially, I think that means building deeper relationships with their people, but also building connection and relationships amongst their people." 
The latest marketing tactic with hype
Community building is a tactic that's long been employed by DTC brands, particularly due to the rising popularity of brands like Glossier which made it the centerpiece of their launch strategy. The beauty brand launched a community Slack group for its most loyal customers in 2015 shortly after the company launched (and Johnson helped manage this community). 
Now, the term is being tossed around more by DTC brands for a few reasons. One, is that there are simply more tools, like Geneva, through which DTC brands can build chatrooms for their customers. Previously, brands mostly stuck to Slack (which was designed for corporate communications), Facebook Groups (which has fallen out of favor with members of Gen Z and Discord (which, despite its efforts to attract widen its user base, some of the founders I spoke with said they thought the app skewed too heavily towards gamers).
Geneva is still small — the company declined to share user numbers, and only said that "hundreds" of brands are using Geneva. There's also a risk that, as with any new app, the company will eventually go out of business or quickly fade in popularity. Audio-only chat app Clubhouse, for example, quickly became a popular place for brands and founders to coalesce during the pandemic, and then usage started to taper off as people resumed more social gatherings following the vaccine rollout. 
The founders I spoke with who used Geneva said that they first heard about the tool from a fellow founder or investor, given the founding team's ties to the DTC startup world. And they liked the idea of turning to a fellow startup for community-building tools, rather than a conglomerate like Meta or Salesforce-owned Slack. 
Dulma Altan, a business creator on TikTok who has accumulated more than 74,000 followers dissecting the strategies of DTC startups, told me that she also feels like brands are talking more about building community as they are scrambling for new acquisition and retention strategies in the wake of Apple's iOS14 update last year. 
"I think everybody is trying to figure out, what do we do now?" Altan said. "What is the next interesting thing?"
Altan added that "I think these days in order to even stand out as a brand, you need to stand for something bigger, and I think that sort of shared value set can really be converted into an actual community." She said if a brand doesn't stand for something bigger, "it can be hard to throw people into a chat room or a Discord… based on their shared love of your product. It's just not something that I think is meaningful enough for people to want to spend extra time out of their day talking about."

Figuring out the right community strategy
Many DTC startups like to claim that they stand for something bigger — they sell not just a tote bag, but a gateway to a more eco-friendly lifestyle. But the ones who've truly coalesced around a community-building strategy are the ones who say they've built a group of followers that genuinely want to talk with one another about more than just the companies' products. 
As a result, there are certain categories or types of companies that better lend themselves to a community building strategy than others. Many of the founders I spoke with who said that community building was a top priority for them are ones whose companies deal with health issues. As founders of these startups put it, spending time talking to customers about topics that impact their lives day in and day out was an important way for them to get traction early on, and it's something they hope to continue as their companies scale. 
Chelsea Leyland, the co-founder of a menstrual health startup called Looni that launched just last month, also launched a group on Geneva this week.
"Looni really stems from my personal journey of struggle with endometriosis. But I also happened to have another chronic condition, as well as endometriosis, which is epilepsy," Leyland said. Over the years, Leyland has created various supports groups on WhatsApp for people dealing with some of these issues: one focused on women with epilepsy, one for mothers of children with epilepsy, and one focused on fertility journeys. Leyland said she heavily consulted the latter group in particular in the lead up to launching Looni, whose first product is a supplement that "​​helps support your mood related to the menstrual cycle." 
On Geneva, Looni has created a group for "women that are struggling with their journeys around fertility." Geneva internally refers to groups as "homes" and then each "home" can create different rooms, similar to how Slack groups can create various channels. On Geneva, Looni for example has created different channels dedicated to discussions of health-related topics like fertility care and period support. In other channels, like one called "Looni Tunes," members can discuss personal interests, like music. And finally, Looni also has a room called Pilot Testing where members can test and share feedback on upcoming products from the companies. 
One ongoing challenge for Looni, and other brands who aim to build a community group, is figuring out how much to encourage discussion related to the business. "To be honest with you has been something that I have been incredibly concerned about," Leyland told me. For now, she said that she believes the way to properly thread the needle is to make clear which rooms are dedicated to discussion of Looni and its products, and which rooms are meant for members to personally chat with one another. 
Altan said that one thing that brands often get wrong when trying to build a community is dedicating too few resources. Because if they do it right, it's a place where brands can "deepen their relationship with super fans." That means that their community will likely be a lot smaller than say, their Instagram following, but it will be a place where their super fans want to chat with each other day in and day out. That might require startups to add a community lead who is moderating discussions every single day. "Emerging brands don't always have the bandwidth for that," said Altan. And it can be harder for brands to manage that the bigger they get. 
Period care brand August, one of the first brands to use Geneva, provides a blueprint for how the app — and community-building efforts more broadly — might fit into brands' road maps going forward. Co-founder Nadya Okamoto told me that she launched a group on Geneva before her company even launched. Okamoto and her co-founder knew they wanted to start a company in the period care space, but first needed to gather a group of people to figure out what kind of period care products they wanted. 
"I think that where we needed a deeper level of community is that we were talking about periods. And because of the stigma around periods, you need like a higher level of trust with people to get them to really spill the beans about what they are looking for," Okamoto said. 
Today, August has more than 3,000 members in the Geneva group. Okamoto told the Business of Fashion that it was one piece of traction the company could point to when it went out to raise its pre-seed round of funding. Like Looni, August has different rooms where members can talk about various personal topics, like relationships and dating, cramps and craving, and self care. There's also channels called "August Town Hall" and "Ask August" that are dedicated strictly to discussion about the business. 
Okamoto said that August has also hired some employees out of the Geneva group, and over time, hopes to feature some of its members in its marketing campaigns. But overall, she said that she doesn't tie strict KPIs to the group, and that the goal of the community isn't to generate sales.
"If I need to put language to this from a marketing sales perspective, this is about cultivating like brand fandom and brand loyalty," Okamoto said. 
Caraway reels in over $1 million in sales during its first Prime Day event 
A few weeks ago I wrote about direct-to-consumer startups participating in Prime Day for the first time. One of those startups was cookware brand Caraway, which just started selling on Amazon in March.
According to founder Jordan Nathan, Caraway sold over seven figures during the two-day event, which was "much stronger than we were expecting by a lot." Caraway is now considering participating in Amazon's new fall Prime Day event, which is expected to take place in October. 
"We were surprised by how much shopping activity there was, not just on Amazon but also on our own website," Nathan said. "Everyone seems to be looking for deals."
What I'm reading
PepsiCo has taken a $550 million stake in

Celsius

, as it seeks to build out its

energy drink portfolio

roughly two years after acquiring Rockstar. 

In a major shift,

Glossier

announced that it will start selling its products at Sephora next year. A roundtable of consultants, founders, and other industry experts sounded off on

what this means for the DTC space

over at Beauty Independent. 

Very Great

recently added a vice president of sales, as well as a new vp of omnichannel fulfillment, to its

leadership team

. The direct-to-consumer holding company's also looking to bring on new vps of marketing for two of its brands, Wild Ones and W&P.
What we've covered 
Soul Cycle

took aim at

Peloton

with a

marketing stunt

offering free studio classes to the first 100 people who traded in their Peloton bike. 

DTC underwear startup

Parade

is broadening its reach thanks to a new partnership with

Urban Outfitters

, as well as by launching into new categories like loungewear and bodysuits.

Ten-year-old bait-and-tackle startup

Karl's

hopes to get more people into fishing with the opening of its first

brick-and-mortar store

.