Retailers are pushing their employees to become TikTok influencers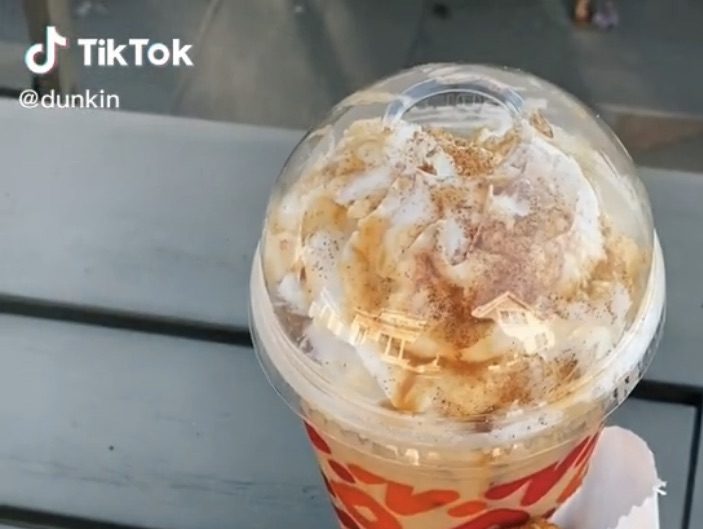 Brands and retailers are desperate to get their employees to post on TikTok.
Last week, GameStop encouraged store workers to submit videos of themselves — at work — dancing to the #RedWineChallenge. The winning group would get gift cards plus access to more work hours during Black Friday. The company took down the offer after workers criticized the callousness of pinning more hours to a dance challenge, but GameStop isn't alone in its eagerness to push its workers to become active TikTokers. An increasing number of retailers see employee TikToks as the future of their marketing strategies.
Sephora has a pre-approved group of employee influencers who are active on TikTok, which Vox called the "Sephora Squad." One Wendy's employee, Ricky Federici, has built up 70,000 followers thanks to his Baconator tutorials. And over the summer, Dunkin' launched its Crew Ambassadors program, an employee influencer network that so far includes a group of four Dunkin' baristas and retail workers who already had sizable TikTok followings.
For years, companies have invested in recruiting employee influencers who can put a face to the brand and offer a (favorable) behind-the-scenes glimpse into their companies. Businesses like Zappos, Huawei and Dell have all encouraged their employees to post positive messages about their jobs, mostly across Instagram and Twitter. Companies believe that their employees can carry their message much further than a faceless brand account. But while the employee advocacy marketing tactic has existed for a few years, it is increasingly moving into TikTok — in large part because TikTok is so good at creating a sense of intimacy with viewers.
"You don't want to go on social and just keep hearing from lots of brands," said Jody Leon, the marketing manager at DSMN8, one of the largest employee advocacy platforms. "You don't want to keep hearing from the electric company or the gas company. However, if their employees have something to say, you're more likely to listen than a brand shouting advertising at you."
The tactic has been gaining steam of late. "We've noticed growth despite the world being in a bit of a crazy place right now," said Leon. As retailers tear up their previous marketing playbooks, they're more open to these newer ways to get their message out.
There's an element of math involved: the average employee has something like 1,000 followers across all channels, according to Todd Kunsman of EveryoneSocial, another major employee advocacy platform. Say you're a company of 10,000 employees — if even a tenth of your workers sign up to become influencers, they'll collectively have more social reach than the company itself.
On the same topic… listen to the Modern Retail Podcast!
Subscribe: Apple Podcasts | Stitcher | Google Play | Spotify | RSS
Within the world of employee influencing, TikTok is still a newcomer. EveryoneSocial and DSMN8 are integrated with Instagram, Twitter, Facebook and LinkedIn, but neither has a TikTok feature yet. But both agree that TikTok is becoming increasingly important, and DSMN8 told Modern Retail it is building a TikTok integration for early next year.
On a platform like DSMN8, employees might choose from a pre-approved feed of possible posts set by their project managers. But DSMN8 also offers tools that help employees create original content. Sometimes the company will send out a "brief" on DSMN8 — basically, an overview of what it wants its employees to promote, such as a new doughnut flavor or a job listing. Managers have to approve a post before the employee can publish it; when an employee submits content on the DSMN8 platform, the employee also agrees to give up their rights to the content.
To compensate workers, retailers rely on leaderboards built into the employee advocacy platforms. Whoever posts most often gets ranked higher. The highest-ranked employees get small perks, like gift cards, free lunches or (in the olden days) sports tickets. That rewards system raises its own question: should employee advocacy posts be disclosed as ads? The answer is unclear, but, to cover their bases, some companies ask employees to denote company-approved posts with hashtags. Dell goes with #IWorkForDell.
What makes TikTok in particular so effective is its ability to catapult inconsequential videos to viral status. TikTok's algorithm has helped even the most mundane small businesses go viral. Landscaping companies, for instance, have amassed hundreds of thousands of followers on TikTok by offering tedious glimpses of their everyday work.
Products also have their own viral life cycles on TikTok. Ocean Spray recently grabbed the headlines when a man skateboarded while gulping down cranberry juice, but new products — ranging from a strawberry dress to fish flops — have also gone viral on the platform. Starbucks, for example, didn't get serious about encouraging its employees to post on TikTok until last year, when a wave of customers started coming in to request the "TikTok drink" — a blend of strawberry acai, blackberries and lemonade that had blown up on the platform.
That's why companies like Dunkin' are becoming more bullish on TikTok. All of the Crew Ambassadors post clips from their jobs, often featuring new Dunkin' products. In true TikTok form, some of their most mundane videos — like a step-by-step guide for how employees make a matcha latte — have gained the most traction. Dunkin' said in an email that "each crew member who participates in the crew ambassador program is compensated for their work and content," but it wouldn't comment on what form that compensation takes.
While these employee influencers are being used now to garner organic reach, they may also become crisis management tools. Increasingly, experts could imagine a world in which employee advocacy becomes a shield against bad PR.
According to Kunsman, that isn't just theoretical: "I know that's for sure happening to get some positive news out there if there is some negative thing that comes to light," he said.
Reporter's note: If you are a retail employee on TikTok, Modern Retail would love to hear from you.