Hand sanitizer brand Touchland has built a 10,000-plus waitlist amidst coronavirus fears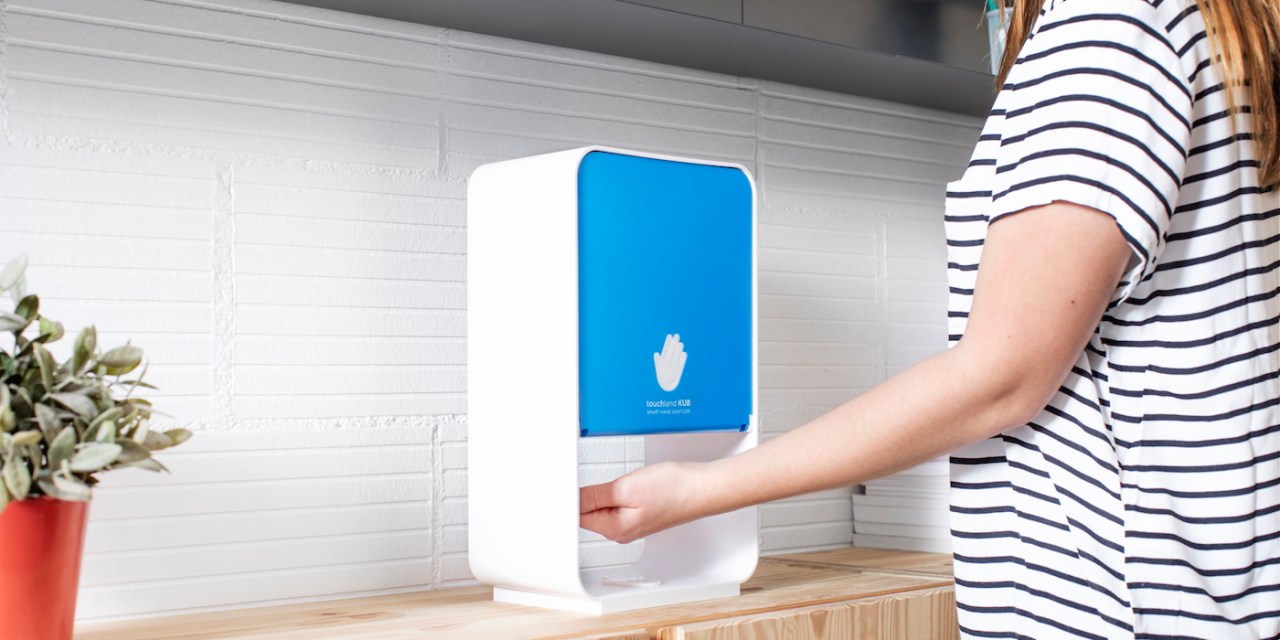 Andrea Lisbona, founder and CEO of hand sanitizer brand Touchland, was hoping for a year of big revenue growth. Her company first started selling products online in the U.S. in 2018, and over the last six months has added a handful of wholesale partners, including Urban Outfitters, Revolve and Aerie.
But her projections were completely shot out of the water thanks to a surge in demand over the past few weeks for hand sanitizer, caused by people buying more of the product over concerns of catching the coronavirus, or COVID-19.
Lisbona said that within the past few weeks, Touchland has sold more than 250,000 units. Touchland also has a pre-order list that exceeds 10,000 orders while the company is waiting to get product back in stock by the end of March. Touchland has decided not to pause paid advertising — the company currently runs ads on Facebook and Google — but instead run ads encouraging people to sign up for the pre-order list.
According to Nielsen, hand sanitizer sales in the U.S. were up 73% year-over-year during a four-week period ending February 22. That leaves brands that sell hand sanitizer, and other products that are seeing a similarly unusual bump in sales like medical masks, with a dilemma: how to make the most of the fact that your product is really in demand right now, without alienating customers by making it seem like you are trying to make as much money as possible off of a medical crisis.
"My suggestion to any brand in this particular case would be to recognize that you want to build a long-term relationship with the customer that you are selling a product to," said Faheem Siddiqui, founder of performance marketing agency Social Within, which works primarily with direct-to-consumer brands. "Don't take advantage of them as a function of a perceived pandemic…[but] you have a responsibility to your employees, to your stakeholders, to your suppliers and to yourself to build the best business you can."
In response to a surge in demand, retailers like Kroger and Target have limited the number of hand sanitizers and/or disinfectant wipes people can buy in a single order. Some sellers of hand sanitizer on third-party marketplaces like eBay and Amazon have temporarily raised prices on their products in order to make a quick buck, but which are against most of these marketplace's seller rules. Amazon told lawmakers that it has banned 2,500 sellers in recent days who have violated Amazon's price gouging rules.
"As a brand we think long term and do not want to drive people to buy Touchland products out of fear," said Lisbona. "You're not going to see us using the outbreak to promote our products — we certainly address it when it's relevant — but it's certainly not part of our promotion strategy."
Encouraging people to sign up for a pre-order list, rather than only letting people place orders once products are back in stock, also helps Touchland better "measure demand, know how much we need to manufacture, how much we need to ramp up production," added Lisbona. 
Lisbona said that as a result of people buying more hand sanitizers over coronavirus concerns, Touchland has been posting more on social media in recent weeks addressing more health-related questions about the product.
For example, Touchland has run posts promoting the fact that its hand sanitizers contain 67% alcohol, and the Center for Disease Control and Prevention recommends using hand sanitizers that contain at least 60% alcohol. If a person asks if Touchland kills the Coronavirus, a representative responds that hand sanitizers haven't been tested against the Coronavirus yet, and Touchland is unable to make that claim.
On Instagram, Touchland has been sharing posts from users that say Touchland has "become my best friend" in recent weeks, and that "it's with me at all times."
Lisbona said that that Touchland also emails customers on its mailing list once or twice a week still, mostly promoting when Touchland is mentioned in press, or highlighting benefits of the product. It's also emailing people on its waitlist with shipping updates.
In response to an uptick in customer inquiries about Touchland, the company has also had to take longer to respond to customer inquiries. Typically Touchland responds to customer inquiries within three to five hours, but now the company typically responds to customer questions within five hours to one business day, said Lisbona. Touchland recently increased its social media staff from one to four people, but Lisbona said that was planned before the coronavirus outbreak.
Lisbona said that aside from a short-term sales surge, the coronavirus outbreak has not changed her plans for Touchland long-term. The company recently raised a $1.75 million round of funding, and is focused on adding more wholesale partners and continuing to grow its direct-to-consumer business.
"Our strategy is to build a strong community of people who love the brand," said Lisbona.