As Sweetgreen expands to new locations, the fast-casual chain is using OOH, community marketing to 'generate trials'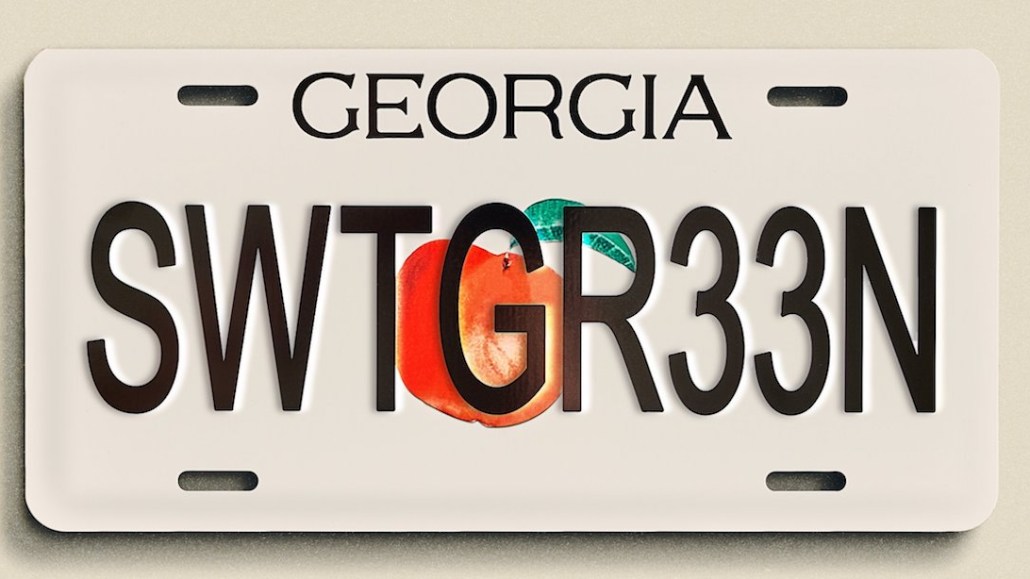 This story was originally published on Digiday, Modern Retail's sibling publication
As the country opens up again and Sweetgreen continues its expansion into new markets, the fast-casual salad chain is starting to invest more in out-of-home advertising. Doing so is meant to "amplify the marketing we're doing online," according to Nathaniel Ru co-founder and co-CEO of Sweetgreen.
"With Sweetgreen being a bit bigger, we have restaurants open now in Florida, Texas, Atlanta [soon] and Colorado, those are all new markets for us to market in and that's been the focus," said Ru. "[We're working to] tell our story in existing markets but also in some of these places that are new to Sweetgreen." Currently, the chain, which is based in Los Angeles, has 121 locations in New York, California, District of Columbia, Maryland, Virginia, Pennsylvania, Illinois, Texas, Colorado and Florida.
With Sweetgreen's first Atlanta location opening next week on Tuesday June 8, the chain is employing OOH in the city for the first time. At the same time, the chain recently unveiled a rebrand and partnered with tennis superstar Naomi Osaka; new OOH ads in various cities featuring Osaka touting her new salad bowl and the rebrand.
It's unclear how much more the chain is now spending on OOH overall versus other channels as Ru did not break out how Sweetgreen spends its media dollars. In 2020, Sweetgreen spent $223,000 on media, down from $751,000 in 2019, per Kantar data; those figures exclude media spending on social channels as Kantar does not track social spending.
As far as the chain's marketing strategy for expanding into new markets, Sweetgreen uses a "combination of a lot of community marketing" as well as digital and OOH, noted Ru. "We do a lot of work with our retail teams on the ground and encourage a lot of our team members in the restaurants to be great marketers themselves along with digital marketing and a lot of OOH."
Previous community marketing initiatives have included going to farmer's markets in new areas to spread the word that Sweetgreen was opening in the area as well as hosting events like the Sweetlife Festival, a music festival that was previously held in Columbia, Maryland and hosted the likes of Blondie and Grimes, among others.
"As we scale it's important to continue to show up that way while also having that added layer of social media, OOH and things like that," said Ru. "What's really important for us is how we can generate trials via word-of-mouth, community and grassroots marketing. We don't want to lose that as we get bigger."
Focusing on community marketing and building affinity for the brand rather than a singular product makes sense to Nik Sharma, DTC investor and advisor and founder of Sharma Brands.
"It's really about going toward this concept of building a movement which can then create a platform for them to do anything," said Sharma, adding that community marketing will typically come from the brand marketing budget rather than performance marketing. "Building a movement is tough to do, but doing so can be a defensible moat to Sweetgreen [competitors like Just Salad or Chop't]. It creates a platform for them to build on."
The chain is still balancing what it can and can't do with regard to in-person community marketing events. "As things open up, we have plans to do tastings in restaurants before opening — people love that, being able to taste the menu before we're open and hosting events that way — so we're starting small," said Ru. "Once people feel more comfortable we'll do more of that."
Aside from community marketing and OOH, Sweetgreen has also changed up its approach to marketing this last year by building an in-house agency. The chain's in-house shop now has 26 full-time employees working on creative, brand production and social media.
"We wanted to do it so we could almost market at the speed of culture," said Ru. "To continue to tell our stories that are still connected to culture and do it faster."