'We make a premium product': Brooklyn Delhi's Chitra Agrawal on the changing grocery landscape for startups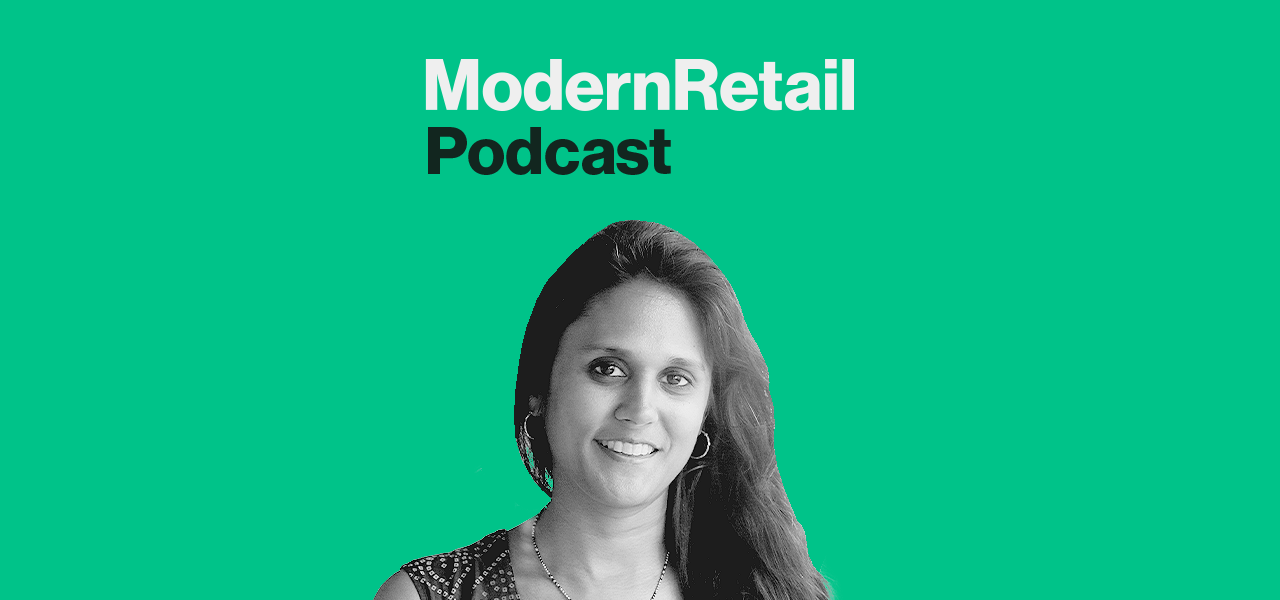 Subscribe: Apple Podcasts • Stitcher • Google Play • Spotify
Grocery and CPG are certainly hot areas for startups, but it hasn't always been that way. Brooklyn Delhi, a company that makes Indian-inspired sauces and condiments, has been in the business since 2014. This week on the Modern Retail Podcast, founder Chitra Agrawal talked about growing the business — and the current DTC landscape.
Brooklyn Delhi began as a predominately local company. Agrawal got laid off from her marketing job but had already been building a following as a food blogger. It seemed only natural to try her hand as an entrepreneur. In its early years, Brooklyn Delhi made its achaar products, an Indian pickled condiment, and mostly sold it locally in New York City.
The brand started getting on shelves in small grocers, as well as became featured in trendy Brooklyn restaurants. "We always pictured our product on store shelves one day," said Agrawal. "But to get there, I think we first knew that we needed to start at this very local market level to kind of understand what was it that people thought about the product."
It took some time, but the strategy worked. Today, Brooklyn Delhi is available nationwide in stores like Whole Foods, as well as available on its direct-to-consumer site and with meal kit services like Blue Apron. And it's expanded its products beyond its hero achaar product to simmer sauces.
There have been some road bumps. For example, Agrawal said Trader Joe's was in talks with Brooklyn Delhi for a potential private label partnership, and then she noticed that the retailer ended up making its own achaar product that looked suspiciously similar to hers. Agrawal decided to go public about what she viewed as blatant product copycatting.
"I wanted to say something because I wanted people to know that we did not pack the watered-down version of Trader Joe's," she said. "Because so many people had come to us and they were just like, 'this doesn't taste right, is this your product?'"
Even so, the company has moved on and moved up. The focus now, said Agrawal, is to grow the DTC arm as well as expand its product line. Currently, Brooklyn Delhi has 11 SKUs, but Agrawal hopes to have as many as 15 launched in the next year.
"There's going to new a lot of new product coming out for Brooklyn Delhi," she said.
Here are a few highlights from the conversation, which have been lightly edited for clarity.
Using restaurants for marketing
"A lot of different restaurants in Brooklyn started using the garlic achaar. I remember there was a place, 61 Local, that started making a deviled egg with the roasted garlic achaar. So then they were just getting buckets of roasted garlic achaar. And that was great, because it was another way to educate people on the brand and also get them to taste it. [Grocery store] Green Grape actually started putting our tomato achaar into a regular sandwich in their cafe… Whenever a buyer or a chef would reach out to us, I would kind of give them a discount if they would put our name on the menu. So they could feature us, and then we would get those impressions or get people to know that this was Brooklyn deli and then they look for it to buy it."
Using Blue Apron as a sampling channel
"I'd say one piece that really helped us at the same time the launch was going on with Whole Foods is that we started a partnership with Blue Apron. At the time, we were kind of hitting a wall with how can we demo achaar and sample it to more people. And Blue Apron kind of was that answer. And I used to teach cooking classes at Brooklyn Kitchen, and one of the people that I worked with there became a culinary team member at Blue Apron. And she knew about our achaars, and she was like, I think that this achaar could be really interesting for Blue Apron customers. And so we started to talk and we ended up putting our tomato achaar into these 1.5-ounce branded cups into Blue Apron meal boxes. And it ended up getting — and still continues to be — sampled to millions of people across the country."
How Brooklyn Delhi thinks about private label
"We don't private label our product. And it's because we make a premium product. So it's really hard to make a private label deal work at that point. We did get pretty far on the conversations with [Trader Joe's]. But then, they told us that they were launching another Indian sauce."