'The appropriate capital for them is not venture': Forerunner's Jason Bornstein on the tumultuous landscape for DTC startups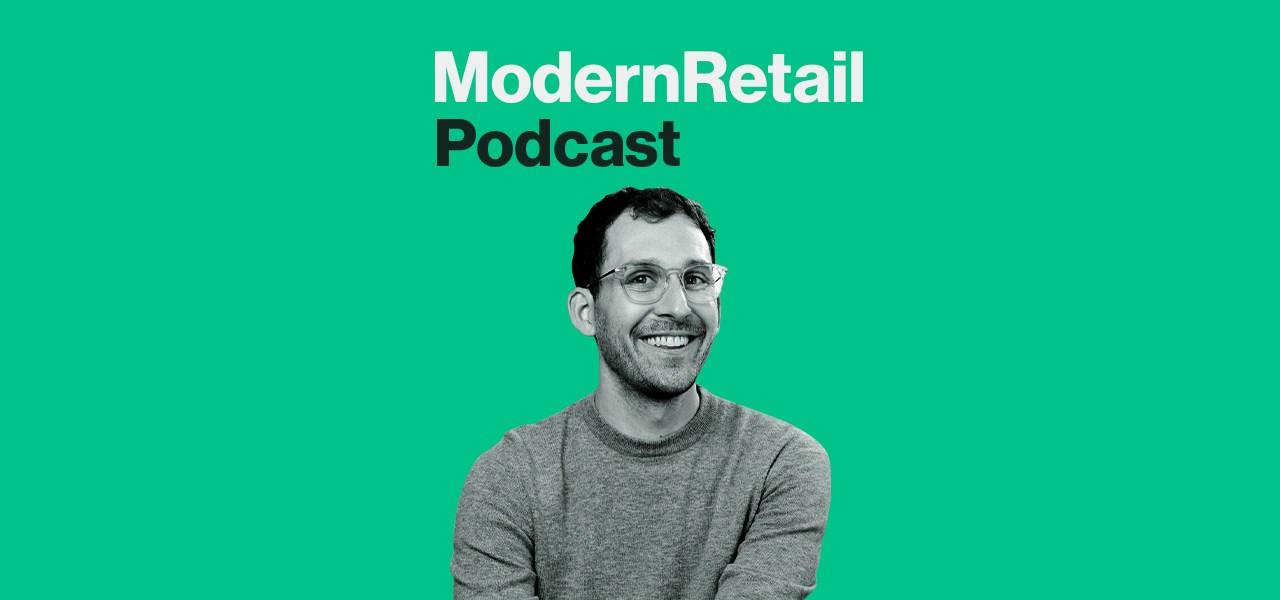 Subscribe: Apple Podcasts • Stitcher • Google Play • Spotify
The next billion-dollar brand probably won't be a DTC startup.
That's according to Jason Bornstein, principal at Forerunner Ventures. He's out there trying to look for the next big business to invest in, and he's not so sure online-only brands are the best way to go. Instead, he's focused on bigger innovations.
Bornstein joined the Modern Retail Podcast this week and spoke about his background, investing thesis and the areas on which he's focusing right now. "What we're really looking for here are new business models — innovations — on the tech side," he said. "So is there technology underpinning the business?"
Bornstein has been in digital retail for decades, hailing from early DTC entrants like Bonobos. And while those brands caught investors' eyes and were able to grow using a direct-to-consumer-only model, Bornstein isn't sure that will fly anymore.
"To be successful as a brand — as a digital brand… there's going to be fewer venture dollars going into those businesses," he said.
In his eyes, VC doesn't work well with most consumer-facing brands unless they have a real differentiator that the market has never before seen. And the tricks that earlier brands used to grow customers aren't enough to merit billion-dollar valuations.
Instead, Bornstein is looking at new ways traditional business models are being upended. He named digital health care as one example, along with the rise of resale.
But beyond that, Bornstein said he's also interested in the ways companies find customers and keep them. In the past, he said, 'there was very little focus on loyalty and on retention." Now, "I think we're going to see the next generation of brands be successful by focusing on that."
Does that mean Bornstein and Forerunner aren't going to invest in any of the new digital-only retail brands? Not exactly. But, he said, "it's going to be fewer companies than we've done in the past."
Here are a few highlights from the conversation, which have been lightly edited for clarity.
Bornstein's research-led approach
"None of us specialize in a specific vertical or topic — you'll see people investing across those. And that allows us to make a variety of investments over a long period of time. And, to a degree, follow some of our own personal interests. My style here is I'm a research-led investor, and I specialize in connecting the dots. So what typically happens for me is I see a topic that initially piques my interest, I open a mental note, I start building a file over a few months — could be even up to a year. And I'm looking for personal experiences, team experiences, portfolio learnings, market learnings, emerging companies. And then, once I get a critical mass of enough dots being connected, I can then visualize a path for a research effort that can potentially shape how Forerunner is going to think about this. And the secret sauce here is around narrative building. And how do you stitch this together — this information that's readily available?"
Why VC isn't right for most DTC brands
"To be successful as a brand — as a digital brand — one, there's going to be fewer venture dollars going into those businesses. It's partially because it's no longer sufficient business model innovation to be direct to consumer — that was true 10 years ago, maybe seven years ago, it's just not true today. But I don't want to suggest that means I believe that digital brands are not good businesses. I think that they are. It's just that the appropriate capital for them is not venture. Part of it is how do you get the right source of capital? And then how do you get access to more technologies that have been previously reserved for billion-dollar brands?"
Loyalty is the new acquisition
"You think about growth, it's actually been synonymous with acquisition over the last decade; people were spending money to acquire customers. There was very little focus on loyalty and on retention. I think we're going to see the next generation of brands be successful by focusing on that. Acquisition is table stakes now. You have to figure out a way to do that — there's always going to be new channels that you can try, and you want to be first to those and try to create an advantage. But that's table stakes. Where you're really going to differentiate yourself is focusing on the customers that you have, caring about them as much as you care about the customers that you hope to have and acquire. And that's where you're going to break out. And it changes the economics of the business."