Earnings
// September 21, 2022 ■ 3 min read
Inflation helped boost General Mills' profits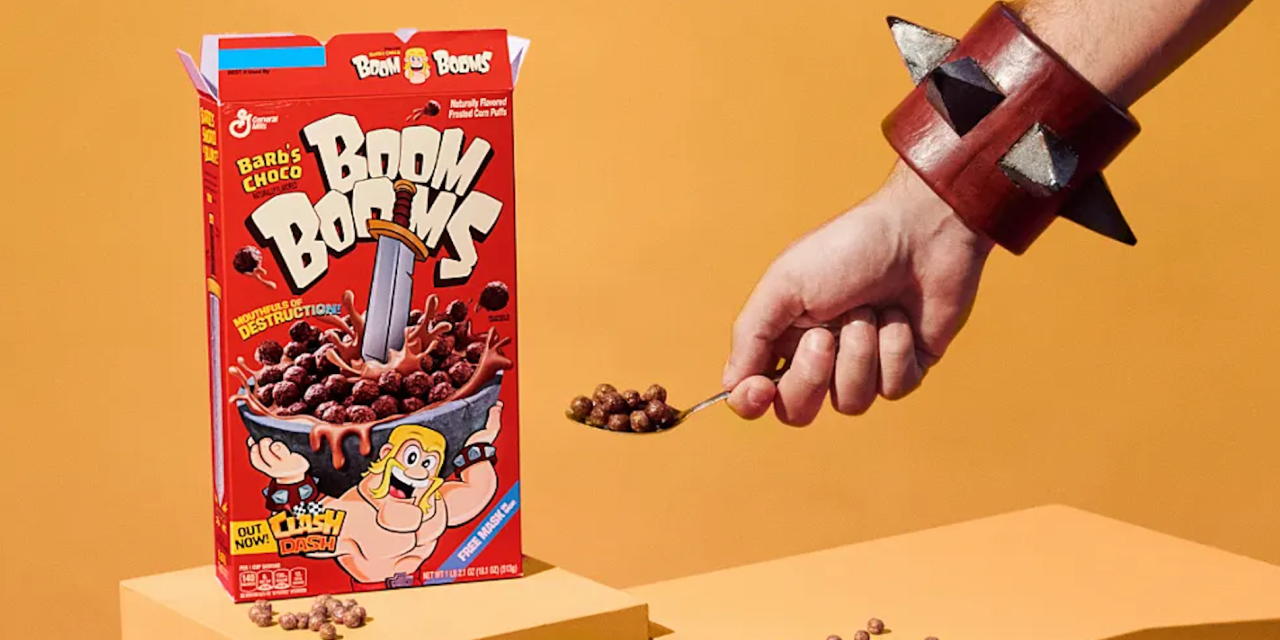 General Mills
General Mills' sales and profits bulked up in the first quarter as the food maker steadily hiked prices on its snacks and cereal.
The company, which makes Cheerios cereal and Nature Valley's snack bars saw its operating profit rise 29% year-over-year in the first quarter to $1.1 billion. General Mills' net sales in the quarter rose 4% to $4.7 billion. The company posted a profit of $820 million for the period ended Aug. 28, an increase from $627 million last year.
Higher prices heavily drove up the company's sales, even as the number of goods sold dropped from last year. Price hikes along with fewer promotions have been some of the company's solutions to offset cost increases, including raw materials, labor and supply chain. Still, General Mills anticipates strong demand for its products for the rest of the year as consumers opt to eat at home.
"Significant inflation and reduced consumer spending power has led to an increase in at-home eating and other value-seeking behaviors," said Jeff Harmening, CEO of General Mills. 
As the cost of consumer goods soars, more people have been eating out less to stretch their budgets, experts said. Grocery prices in the U.S. increased 13.5% in August, according to recent data from the labor department. This cost-saving behavior could potentially drive more profit for retailers like General Mills.  
"Elasticities have been more favorable to us than we had anticipated," Harmening said. "In the current environment, particularly as consumers have traded to away from home meeting to more at-home eating consumption." 
Despite operating in a volatile environment, the company raised its full-year outlook for net sales and operating profit. The company projects organic net sales to be up 6% to 7% compared to its previous 4% to 5% outlook. For its constant-currency adjusted operating profit, the company expects it to be between flat and up 3%.
Late last year, General Mills said that it would be raising prices due to cost inflation and supply chain constraints. Other food and beverage conglomerates including Hershey's and Coca-Cola have all opted to pass on prices to consumers throughout the year.  
"We are seeing that consumers, while they're aware of price increases in food and beverage, a majority [or] over half are not planning, in the near term, to change any of their purchase behavior," Greg Carlucci, senior director analyst for consumer goods at Gartner, said. "For the food and beverage industry as a whole, I'm not surprised to see companies in the industry doing okay despite the inflationary and macro-level environments."
Carlucci said that even as the price of grocery items rise, some people can be loyal to name-brand products. He said that people who've developed a lengthy relationship with a brand are less likely to trade down.  
"We are seeing that some consumers are trading down," Carlucci said. "But for those that are not, we do find that, for food and beverage specifically, a lot of consumers have a long-standing relationship with brands that they love and purchase."
Although the company does not break down its sales from individual brands, General Mills said Totino's, which offers pizza rolls, has recently become its ninth billion-dollar brand.
In addition to price hikes, CPG brands have also reduced pack sizes. General Mills, for example, reduced its family-sized cereal boxes last year from 19.3 ounces to 18.1 ounces — that's roughly 10% less. PepsiCo and Gatorade have also begun using smaller containers.
Still, the price increases might not be over yet. General Mills expects costs to climb by about 14% to 15% in the fiscal year.
Wes Gottesman, market advisor at trading platform TradeZing, said if prices continue to rise higher, it could push consumers into purchasing cheaper alternatives like private label brands. In anticipation of consumers trading down, Kroger earlier this month introduced a budget-friendly private label brand, called Smart Way, to compete with name brands.
"They could continue to have some issues with their supply chain and just inflation," Gottesman said. "Publix has their own brands, Target has their own brands. So I think that's really the competition that General Mills could potentially have going forward."