Earnings
// November 4, 2022 ■ 4 min read
Despite JCPenney troubles, Simon Property Group is still growing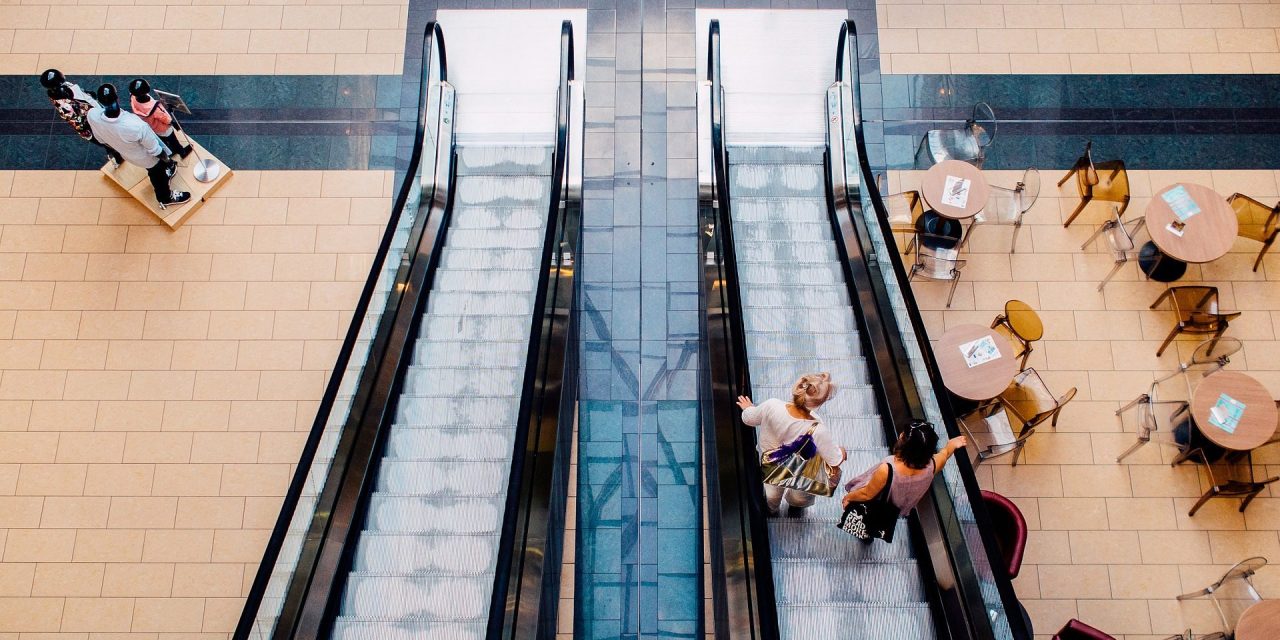 While higher prices have driven many retailers to slash their outlook for the year, mall real estate firm Simon Property Group is taking the opposite approach in its third quarter earnings. The company, which co-owns JCPenney among other retail brands, announced it is increasing its guidance for the 2022 fiscal year thanks to higher rent occupancies and "resilient" shoppers.
As the biggest mall owner in the U.S., Simon benefits from consumers going back to shopping in person. While e-commerce is still popular, in-store spending in the U.S. made up more than four out of five retail sales from January through August, according to Mastercard's September SpendingPulse report. Both the occupancy in Simon malls and the base minimum rent per square foot shot up 1.7% from September 2021 to September 2022. Simon's revenue for the third quarter totaled $1.3 billion, a 1.5% increase year-on-year.
"We feel really good because physical retail is where the action is. That's where the return on investment is," David Simon, CEO, chairman and president of the company, said in the earnings call this week. "And so even though we may slow down next year or even into the holiday season, I don't think the growth from our existing business is going to slow down, because the demand for new deals and space is there."
Simon has a robust portfolio of shopping, dining and entertainment properties that spans everything from regional malls and hotels to Premium Outlets and The Mills. It currently operates 400 retail centers in 24 countries including Japan and France and holds a 22.4% interest in the European mall operator Klépierre.
Simon and Brookfield Property Partners made headlines in 2020 when they acquired JCPenney for $800 million. JCPenney was one of the earliest companies to offer items online in the 1990s but struggled to keep up with the quickly-changing retail landscape. At the time it filed for bankruptcy, the company had $5 billion in debt. 
JCPenney closed 175 locations in 2020 and 2021 because of the pandemic. It now has 650 stores across the majority of U.S. states and Puerto Rico. JCPenney estimates its revenue for the 2022 fiscal year will total $9 billion, up 10% from 2021 but down 16% from 2019, according to the Wall Street Journal. 
Right now, JCPenney's strategy is to "get more earnings out of their existing stores and their website," Dave Marcotte, SVP of Global Retail and Technology at Kantar, told Modern Retail. "They're not doing badly compared to the way they were doing before. They are part of the overall growth of physical business. But at the same time, there's not a very compelling brand story to JCPenney."
JCPenney has announced some changes this fall. In September, it said it would expand its JCPenney Beauty concept across the United States from 10 brick-and-mortar locations to 300 stores by early 2023 and 600 stores by spring 2023. Since launching as a pilot in 2021, JCPenney Beauty has onboarded nearly 100 new brands, more than 60 of which are BIPOC- and/or female-founded, according to a press release.
However, the JCPenney Beauty expansion took a hit on Simon's results this quarter, Simon acknowledged in the earnings call. So, too, did Simon's investment in Reebok, which it oversees as part of SPARC Group, a partnership it formed with Authentic Brand Groups in 2017. SPARC Group's portfolio also includes Aeropostale, Brooks Brothers, Forever 21, Lucky Brand and Nautica.
"The lower income consumer is tightening their belt, and we do have a few brands that are affected by that," Simon said on the earnings call. "But even with that said, we have an unbelievable return on investment after tax from the earnings that those businesses throw off, and we're also making investments… in those businesses."
In October, Simon announced it would hold a 50% stake in Jamestown, a real estate and investment management company whose properties include Ponce City Market in Atlanta and Ghirardelli Square in San Francisco. In April, the New York Post reported that Simon and Brookfield were prepared to buy Kohl's for $8.6 billion.
When it comes to Simon's earnings, "there's been clearly a bounce-back from the pandemic for their mall properties," Marcotte said. He added that Simon's international presence has played a key part in that. "Their better performing properties are offshore," he said. "So that's really what's been driving their growth."
Today, "Simon, along with Brookfield, is doing an excellent job of getting their properties back up to occupancy rates," Marcotte said. Still, he stressed, "a lot of those properties are relatively low lease arrangements… so the revenue is not exactly connected to the occupancy like it was, say, 10 years ago."
"Other than that, the trend is still upward," he continued. "There is nothing in the economy that seems to be depressing their growth."