'We write Nature papers and we write Instagram posts': Seed Health's Ara Katz on evangelizing the microbiome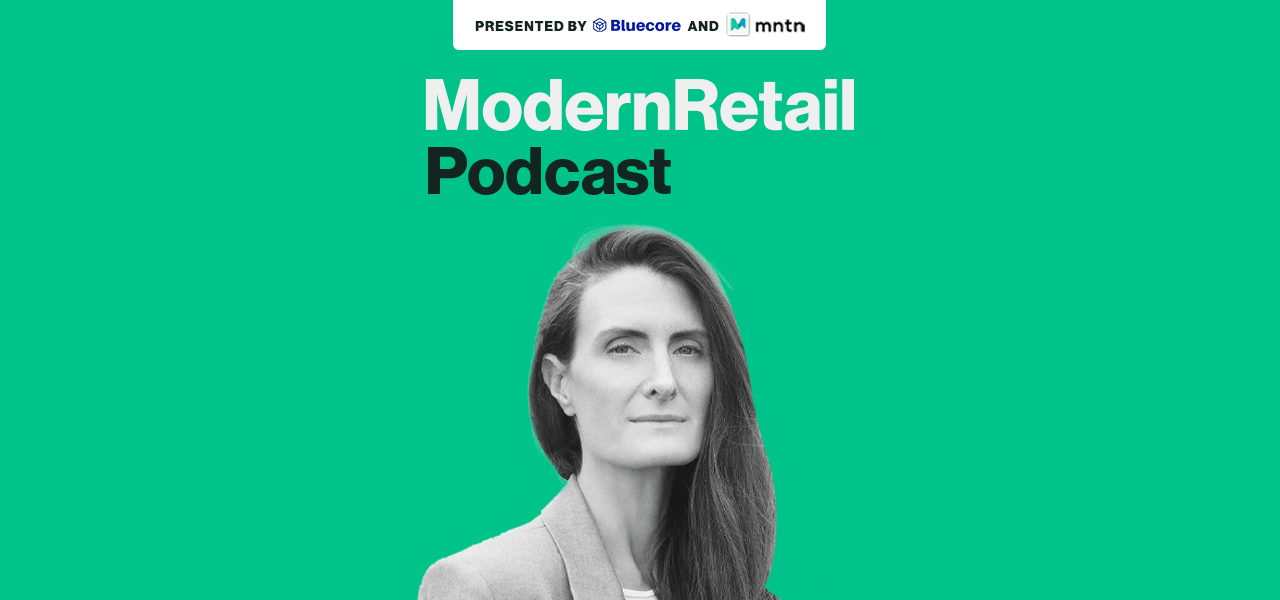 Subscribe: Apple Podcasts • Stitcher • Google Play • Spotify
Seed Health is a microbiome company trying to disrupt the way health, business and science overlap.
While its first product is its probiotic line, Seed has more lofty ambitions to do deep research into human health and rethink the way most people think about the microbiome. The microbiome technically is the community of microbes that live inside an organism, but it's most commonly referred to as a generalized term for human gut health that supplements like probiotics help to support.
On the Modern Retail Podcast this week, co-founder and co-CEO Ara Katz spoke about the company's growth and its big plans for the future. It raised a $40 million Series A in 2021 and it just announced a new partnership with a Swiss research institute to help develop a new line of home and personal care products. Its first product, Seed, comes in two versions — adult and pediatric — and are daily non-prescription probiotic supplements that go for about $50 a month. The overall goal of Seed Health, said Katz, is "to realize the potential of the microbiome to improve human and environmental health."
But with such a big mandate comes a lot of work — and some of that has to do with branding and marketing. For example, the very concept of a microbiome may be foreign to most people. For someone like Katz, who works with scientists and influencers, that means figuring out the best way to explain the company's message.
According to Katz, it means wearing a bunch of hats and figuring out the best method of communication for the audience at hand. "We write Nature papers and we write Instagram posts," she said. "And they're wildly different."
With that also comes the task of figuring out sales growth. For now, most of Seed's sales come from its website, but it has been dabbling in brick-and-mortar retail. For example, Seed supplements are available for purchase at Erewhon. But even that isn't a straightforward wholesale partnership — because Seed relies on a subscription model, Erewhon and Seed have an affiliate relationship so that the store gets a cut of sales even after the first in-store purchase.
The Erewhon partnership, she said, is working out "better than we thought better than we thought it would."
For now, the focus is on growing Seed Health's research which will go into its new products. "Now that we we have an understanding of what we believe — and we know the efficacy of our first few products," she said. She's now figuring out "how do we scale them in a way that creates the greatest amount of health impact."
Here are a few highlights from the conversation, which have been lightly edited for clarity.
On the difficulties of marketing a microbiome health company
"[The] microbiome is not only misunderstood — it's wildly subjected to misinformation and opportunism on a daily basis. So, for us, so one of our core company and brand values is meet them where they are. And I think that everybody is going to come to a conversation about really anything scientifically — or from a health perspective — from a place that is the amalgamation of their own life and lived experience, their own understanding of something, their own bias and their own level of understanding of science. And so, depending on whether you're talking to children… [and] we also speak to like leading immunologists… there's a beautiful quote that we talk about all the time and we reference all the time internally, which is that science isn't finished until it's communicated. And I love that idea because it really actually forces those who are doing science to not just think about the science itself, but to really take on the accountability of how and to whom it is communicated… It really isn't just what the words say but it also depends on where they're hearing about it but how and from whom. And, also, in what format — words aren't always the right way to make something resonate. And so, for us, we communicate about the microbiome; we write Nature papers and we write Instagram posts. And they're wildly different."
Why Seed is subscription only
"There's a number of reasons [why we're mostly subscription-only]. One of which is that probiotics are transient. They really can only do their work if they're consumed continuously, contrary to popular belief, which is the idea that you take them and they just colonize, and then it's done. Most probiotics are actually doing their work on their way through your GI system. And then within a few weeks, they would just kind of wash out if you stopped taking it. So the business model also has biological grounding, in terms of why we do that."
The next generation of drugstores
"Companies like CVS are starting to pilot stores that are oriented around the need state, which I think is fascinating. And I think that they're seeing a lot of early success with that, which I think has a little bit more of the human design thinking approach. And I think that's incredibly exciting — you need to disrupt the planogram and you need to disrupt the underlying assumptions that go into the planogram. Like, there's no pain aisle. Pain looks very different for different things. So I really love the way CVS is thinking about that, that feels forward-thinking to me. It feels like you're empathically thinking about who's walking in, what is their need state, how should that be curated for them."