'We were able to shift the conversation from the scare tactic': How bedding brand Coyuchi has updated its marketing playbook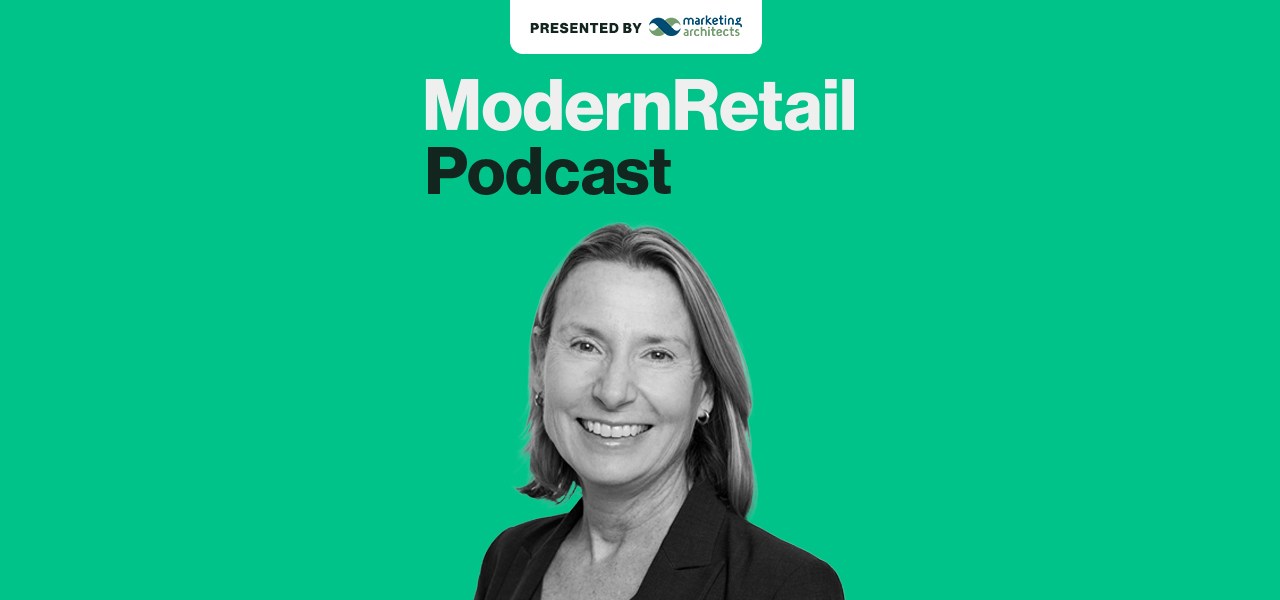 Subscribe: Apple Podcasts • Stitcher • Google Play • Spotify
Home goods brand Coyuchi has been around for 30 years and has seen the industry transform.
Its core focus is on providing organic cotton products. It's perhaps most well known for its bedsheets, but has expanded into other areas like loungewear and napkins. But the focus has always been to grow keeping its promise of organic products that speak to its target consumer in mind — which it considers its competitive advantage against the ever-growing DTC home goods space.
CEO Eileen Mockus joined this week's Modern Retail Podcast and spoke about Coyuchi's growth and strategy. The company first launched before DTC was a buzzword — and as such grew via wholesale. "It was a lot of small retailers," she said. But over the years, the company invested more and more online — and its e-commerce presence is now its largest sales channel.
"It's a big shift," Mockus said.
Mockus said that one of the ways Coyuchi was able to grow its online presence so much was by establishing its brand via these retail partners. Through that, the company was able to let customers know about its focus on sustainability.
The marketing behind its organic focus has also shifted. Sustainability-focused marketing a decade ago, she said, was "almost a scare tactic." That is, telling a customer about all the perils of using non-organic products. But now, the brand has realized it's better to use this focus as a way to explain why the product is enhanced. "We were really able to shift the conversation," she said.
But Coyuchi isn't the only brand having such a conversation. Search for DTC bedding on Google, and you'll be presented with dozens of different options. But Mockus said that Coyuchi being an early arrival — as well as its focus away from the target millennial demographic most DTC brands go after — has helped it stand out.
"It has definitely been a crowded space in the bedding market," she said. "We have always had a view to who our customer was."
Here are a few highlights from the conversation, which have been lightly edited for clarity.
How sustainability marketing has evolved
"[Sustainability marketing] was sort of almost a scare tactic. It was about: there's so many pesticides used on cotton and organic is an opportunity to remove those pesticides. And while all of that is true, it doesn't resonate with the customer the same way. And so I think over the years, it's really shifted. We're using GOTS certified organic cotton, that GOT certification is how you're allowed to call it an organic sheet set, as opposed to just sheets made of organic cotton… And so for us, that's low-impact dyestuffs. And there are requirements around what you're able to put on your finished product. And, we've turned that into a way to differentiate our product. We think it gives a certain feel to the product. Cotton is just perfect for for home textiles — bedding and towels in particular. And so we were really able to shift the conversation from the scare tactic to 'why does this add value to your home?'"
On the crowded DTC home goods space
"It is definitely been a crowded space in the bedding market. We have always had a view to who our customer was. I think the benefit that we had is we did have that B-to-B business — we also had one retail store… And so we had a little more indication of who the customer was and what would resonate with them. And so we were using kind of the multi-channel opportunity from a much earlier stage because it's what we had to work with. But if I think about [how] as other brands came into the market — I don't want to say we didn't see the overlap, we certainly could tell where we would overlap with another brand. But at the same time, we always knew that if we continued to focus on who we saw as the customer, which was a little bit different from who our competitors were targeting, we would also be able to see continued growth."
Coyuchi's focus on profitability
"One of the things that Coyuchi has always focused on is profitability, which I think is a little bit different than some of the other brands that just came in from a DTC standpoint. We were always encouraged to focus on profitability. And so that's been a component of what we've always looked at as part of our growth trajectory."