'We didn't realize community was an acquisition tool': Monica + Andy CEO Monica Royer on expanding the children's apparel brand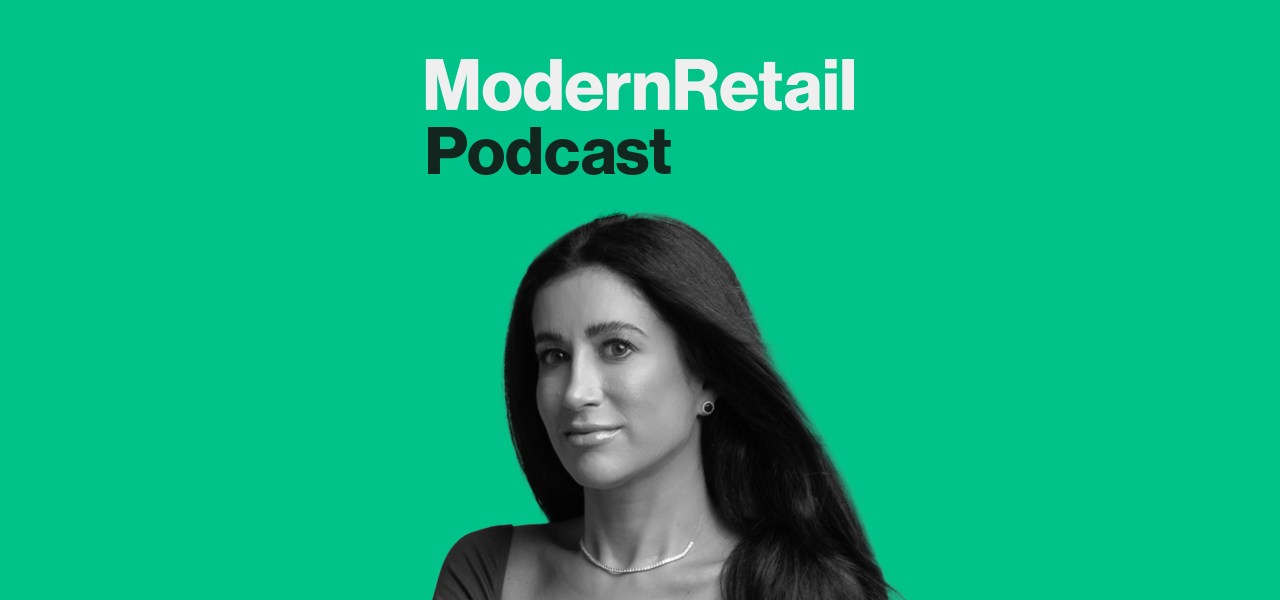 Subscribe: Apple Podcasts • Stitcher • Google Play • Spotify
At first glance, children's apparel brand Monica + Andy looks like many other digitally-native businesses. It launched during the DTC heyday, in 2014, most of its sales are online and it's been growing and expanding sales channels every year.
But the company has had an interesting trajectory that bucks many of the trends. For one, while it is a digital brand, one of the first things it did was open a store. And for the first few years, its Chicago store was the brunt of its business.
"We didn't pay for a single online acquisition maybe until almost 2018," said Monica Royer, co-founder and CEO of Monica + Andy. It was there that Royer learned how to connect directly with shoppers and build a community.
Another difference is that while other brands focused on growth at all costs, Monica + Andy has spent years focusing on its bottom line. "The moment that Covid started… our board was like, profitability — that is going to be the most important thing in the future."
These two things have helped the company grow. Today, Monica + Andy has expanded its presence into stores like Walmart and Target, and has continued to grow its online sales. It's also fostered a community of parents via in-store and virtual events, which remain core to its growth strategy. Royer joined this week's Modern Retail Podcast and spoke about her brand's trajectory.
One of the early trends that Monica + Andy tapped into — without even really knowing it — was that people are looking for ways to connect with brands beyond buying things. The company has held events for years and has taken great pains to make sure it was speaking directly with its shoppers, but Royer said it wasn't considered a way to achieve growth. "We didn't realize we were onto something — we didn't realize that was an acquisition tool at the time," she said.
Similarly, Monica + Andy has been honing how it uses events for the past few years. While it held many virtual events during the early days of the pandemic, it's now been focusing on a more hybrid model.
It all points to a strategy of testing and learning, which Monica + Andy has taken to heart. Every year, Royer said, "you have to kind of put your ear to the ground and say: 'All right, how have things shifted, and what's the right mix?'"
Here are a few highlights from the conversation, which have been lightly edited for clarity.
Fostering community before it was a buzzword
"That buzzword of community wasn't there in 2014. And so for us, the folks that were working in Monica + Andy were other parents with me. People that I had met in classes with my daughter became our photographers, ran our store. And it was very grassroots. And some of those folks are actually still with us today. Like, the person that started the store with me, and was one of the first people that was there doing it, is still somebody that builds out all of our physical retail spaces and does our packaging. So community for us was borne out of necessity, as moms that were just getting started on doing this business. And we didn't realize we were onto something — we didn't realize that was an acquisition tool at the time."
Monica + Andy's events strategy
"Every year that goes, you have to kind of put your ear to the ground and say: 'All right, how have things shifted, and what's the right mix?' And it's sort of like a recipe that you're always perfecting. I think there's nothing about five years ago that worked four years ago that worked three years ago that works today. And so every year we relook at it. I definitely think that after Covid, we saw so many more people going to in-person because we were just like, let's get out, let's travel. I definitely think it's not shifting back to not being in-person. But I think there are areas where, like, if you're pregnant and you're expecting, we've got classes in our Lincoln Park shop and our Upper West Side — and people definitely go in person, but there are a lot of people that also like to do that virtually too… So we absolutely see an appetite for those virtual classes. Sometimes they're live, sometimes they're on demand. And I think over time that'll shift and we'll continue to figure out what next year's recipe is compared to this year's."
Royer's strategy for bringing in new talent
"Not every person that we brought in has been a home run and that's not been based on them being the wrong person. Sometimes it's just the wrong environment for success — like somebody that can do well at a big company isn't necessarily somebody that can do well at a small company. But I think part of the magic is in the mix of both together, and really honoring each type of individual and making sure that they're able to have an area in which they feel like they can perform and deliver. So that as you're bringing in the folks from the bigger companies, the people that have been here for a long time feel welcomed in. Like, hey, these are people that we can learn from. And, by the way, they can learn from us too. So I think it's this idea that people can learn from each other. That's a really important part of the culture because the people that are coming in from the big company are going to learn as much from the people that have been at Monica + Andy and have been doing it from the ground up, as we're going to learn from them."