Sunday Citizen co-founder Mike Abadi on expanding beyond its DTC roots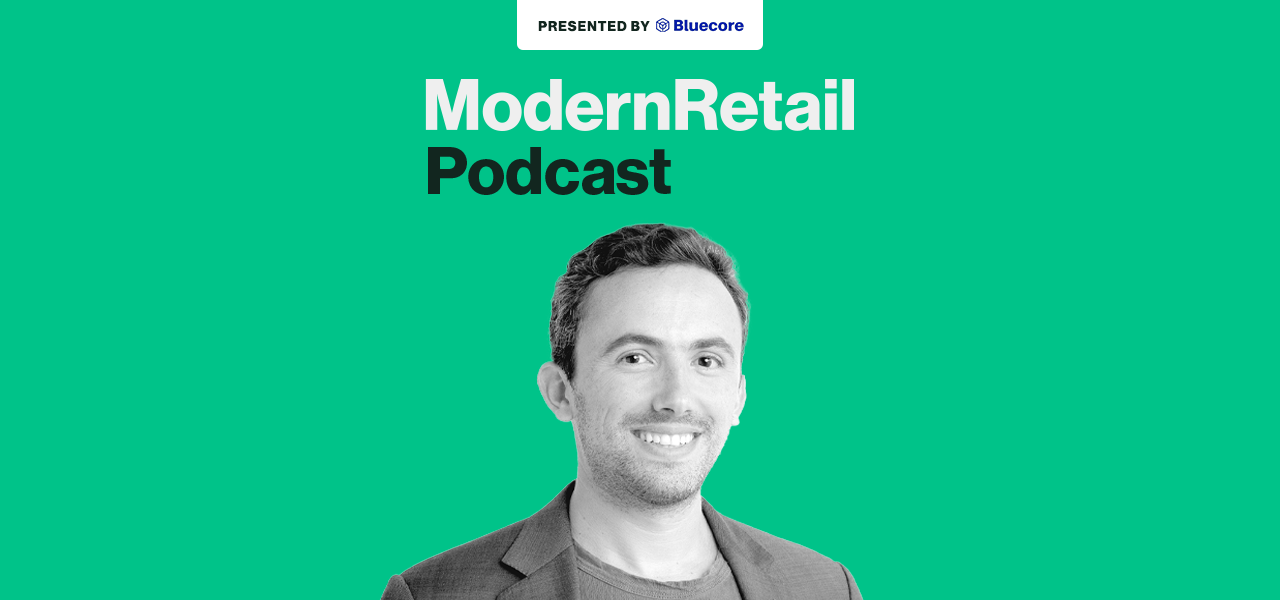 Subscribe: Apple Podcasts • Stitcher • Google Play • Spotify
Bedding brand Sunday Citizen first started in 2018 as a small side hustle. In 2018, Mike Abadi was living in China and helping connect entrepreneurs with product suppliers. The owner of a boutique hotel asked him to make a soft yet hearty blanket. Abadi met the request and realized he had stumbled upon a pretty great product.
A year later, that blanket became the beginnings of the brand Sunday Citizen. And today, Sunday Citizen has grown into an eight-figure business that makes blankets, pillows, bedding and more. It's sold online, in stores like Nordstrom as well as in its own store in New York City. Abadi joined the Modern Retail Podcast this week and spoke about the company's growth and expansion plans.
In many ways, Sunday Citizen is a very traditional DTC brand. It chose to be online-only from the beginning, despite having a product intended for business purposes. According to Abadi, this is because of his background in brand building and digital marketing.
"I felt comfortable at the digital advertising game — acquiring customers online," he said. "And my wife, her background was also on the website side of things. So we both felt that that's where we felt a little bit more comfortable."
This online-only strategy worked and helped it stake its claim as a premium bedding brand. In fact, he said this helped Sunday Citizen ink wholesale customers. "Most of the wholesale partners that we've had, they've come to us," he said.
But now the company is hoping to grow beyond its online roots. While wholesale represents only about 5% of its business, "the wholesale business is growing faster than our website business at this point," he said. And with its new store, which opened in December of last year, the hope is expand its customer base even more.
The secret to growing the brand, Abadi said, was in creating a product that people would remember. "The way we've always developed product has been: we start with engineering," he said.
Here are a few highlights from the conversation, which have been lightly edited for clarity.
Why Sunday Citizen took itself off Amazon
"When we launched, we were experimenting a lot. We tried wholesale, and at the time our advertising mix was primarily Facebook, Google, but we were also doing some Amazon. And we very quickly realized that the acquisition cost on Amazon was almost the same as [for] Shopify, and that the value of the customer that we were acquiring from Amazon was significantly inferior to that of Shopify. The AOV was a lot lower, the repurchase rate was a lot lower — plus the fact that it's not our customer. We can't continuously target them, send them emails, communicate with them. So we ended up basically early on testing a little bit and we ended up shutting off Amazon, passing the whole budget into Facebook and Google. At the time, both were working very well."
How Abadi approaches product development
"The way we've always developed product has been: we start with engineering. So we will develop some type of very soft fabric that meets all our criteria: softness, washability, sustainability is also becoming an important component. So once we have a fabric that meets all these criteria, at that point we decide what can we sell; What can we produce? What other products can we produce with these fabrics? So that's the way we expanded into most of our bedding fabrics. We had developed these very nice fabrics and we said, 'ok, it works for a blanket, but it can also work for a comforter, it can also work for a pillow.' So it started at the fabric level, and then we see what can we produce with that that makes sense."
The wholesale strategy
"We've been very lucky because most of the wholesale partners that we've had, they've come to us. Going back to the original question: should we go DTC? Should we go wholesale? I think the biggest benefit that we saw in going first DTC is that it allowed us to really create a brand — not a product brand, a lifestyle brand. We've had a lot of great wholesale partners like Nordstrom, like Bloomingdale's, they've come to us. And they're not looking for a blanket, they're looking for a Sunday Citizen blanket, they're looking for Sunday Citizen comforter. They came to us for the brand and that allows us to be able to work with them in much easier terms."