Earnings
// February 10, 2023 ■ 4 min read
Ralph Lauren and Coach are resonating with younger, digital-first shoppers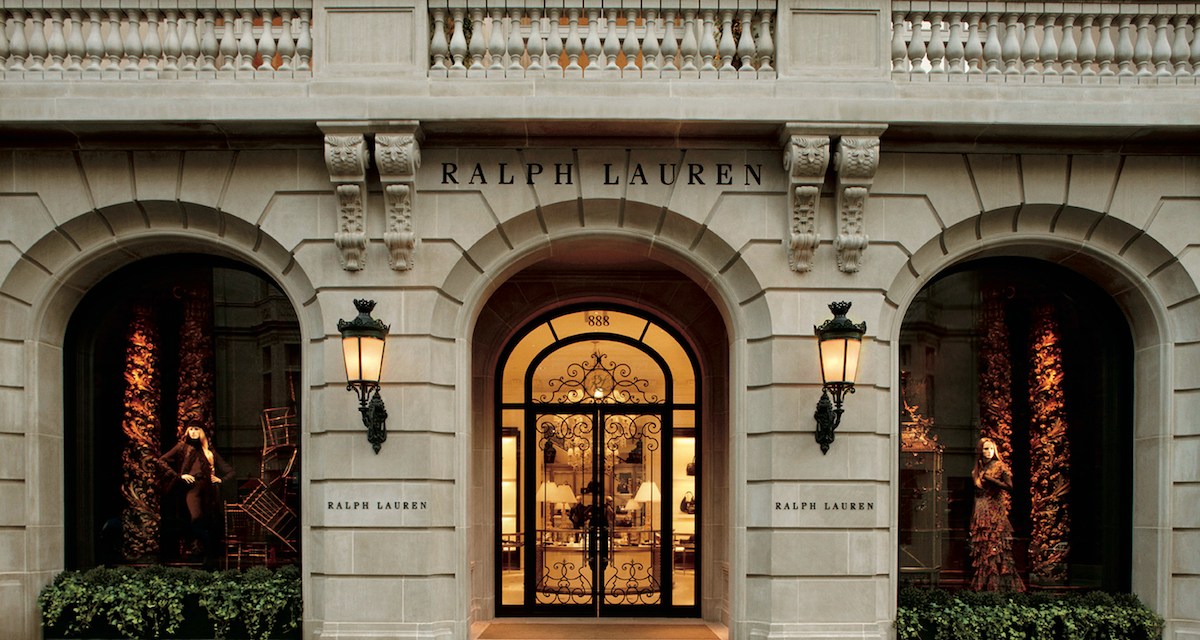 Ralph Lauren
Ralph Lauren and Coach-parent Tapestry are gaining speed in the luxury market, thanks to a solid digital strategy and outreach to Gen Z customers.
On Thursday, Ralph Lauren reported $1.83 billion in net revenue for the three months ending Dec. 31, a 1% increase year-over-year. It also maintained its guidance for the rest of fiscal 2023, staying optimistic about the demand for luxury goods. Tapestry, which also owns Kate Spade New York and Stuart Weitzman, reported $2 billion in net sales for the three months ending Dec. 31, a slight drop year-over-year. Its net income for the period was $330 million, up from $318 million a year ago.
While the luxury market as a whole has been relatively resilient in the face of inflation, Ralph Lauren and Tapestry in particular are enjoying solid momentum — in large part due to a growing base of more affluent Gen Z customers. Millennials and Gen Z shoppers accounted for all of the luxury market's growth last year, according to a report from Bain & Co. Both Ralph Lauren and Tapestry have made social media and digital key parts of their retail strategies, helping them connect with a generation that's essentially lived their entire lives online.
Meanwhile, luxury giant Capri Holdings — which owns Jimmy Choo, Versace and Michael Kors — is having a tough time bringing in sales. The retailer, which announced earnings on Wednesday, reported a 6% drop in revenue on a reported basis for its third fiscal quarter ending Dec. 31. By brand, Jimmy Choo's revenue decreased 5.6%, Versace's revenue decreased 0.8% and Michael Kors' revenue decreased 7.2%. Capri Holdings also cut its annual profit forecast and expressed caution about the next quarter.
"We are very disappointed in our results for the third quarter and our guidance for the fourth quarter," CEO John Idol said on the earnings call. "That being said, we believe in the strength of our three luxury houses. We believe that we have a very good plan for fiscal year 2024 on a go-forward basis… and we believe that we will return to the type of growth that we expect in the future."
Capri Holdings particularly struggled with its wholesale business, which dropped 20% during the quarter, mostly due to losses at Michael Kors. Capri Holdings had a "strong holiday season" for wholesale coming out of 2021 but later had "tremendous difficulties" filling the inventory needs of department stores, Idol explained. Capri Holdings' own retail, on the other hand, is faring better, and the company is banking on this avenue to drive revenue growth.
While Capri Holdings is trying to move away from wholesale, omnichannel is already a crucial part of both Tapestry and Ralph Lauren's product strategies. Ralph Lauren credits its e-commerce business for its growth in Asia, especially in China — where 90% of its stores were foreclosed, had to cut back on hours and/or reduced staff. Singles' Day, China's largest online shopping event, was particularly lucrative for the business, bringing in "double digit new customer acquisition and sales," Ralph Lauren CEO Patrice Louvet said on the earnings call.
Ralph Lauren has also increasingly targeted younger, digital-first, high-value customers. In November, it announced a partnership with Fortnite, going so far as to redesign its Polo logo to include a llama instead of a horse. Ralph Lauren hosted a Twitch livestream to mark the occasion, making it the first luxury brand to co-host a player tournament on Fortnite, according to TechCrunch. In addition, Ralph Lauren has developed two shopping apps.
Coach, meanwhile, launched a "Courage To Be Real" campaign last quarter, which uses user-generated video content. The initiative "has resonated with our core customer base and attracted new younger cohorts," Tapestry CEO Joanne Crevoiserat said on the earnings call. Tapestry also appointed Lil Nas X as one of Coach's new global brand ambassadors and is focused on building reach on TikTok and YouTube for its brands, she added.
Capri Holdings, to its credit, has developed an online shopping app for Michael Kors that integrates its loyalty program and allows for BOPIS within hours. On Thursday, EVP Tony Edwards acknowledged that the company wants to continue to invest "in areas like e-commerce and digital that we know drive engagement."
But compared to Capri Holdings, "the Coach brand has been much more evolved as a brand for a few years now," Jessica Ramírez, senior research analyst for Jane Hali & Associates, told Modern Retail. "They have digital down to a T. And also their product is very compelling… When you look to Michael Kors, they've been working on a turnaround, but at this point, it's only been strategic on the retail side."
As far as Ralph Lauren goes, "Ralph Lauren is also on a turnaround and they have really been focused on products, on digital, on speaking to that younger consumer. And they've really hit it out of the water," Ramírez said.