'It's all about diversification': Nutrafol CEO Giorgos Tsetis on scaling a DTC wellness brand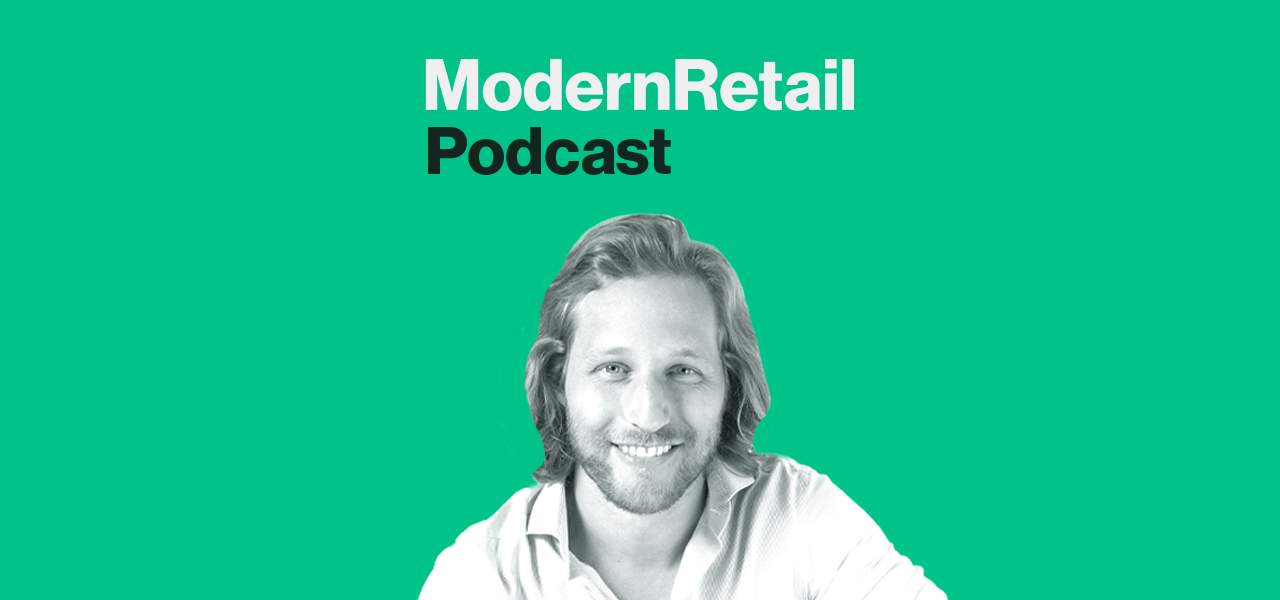 Subscribe: Apple Podcasts • Stitcher • Google Play • Spotify
For years, Nutrafol has focused predominately on DTC. But now it's taking a big step into retail.
This month, the hair wellness brand started selling in Sephora. It's one of the first big wholesale relationships Nutrafol has made. Though it's been around since 2014, Nutrafol — which sells supplements to help with hair loss and other health issues like menopause — has sold predominately on its own site, as well as Amazon and in certain physician offices. This has remained the case even after it got sold to Unilever last year.
According to Giorgos Tsetis, co-founder and CEO of Nutrafol, "the Sephora partnership is really serving as credibility, but also just brand awareness overall." That is, it gets the brand's name in front of more people than it ever could before.
Tsetis joined the Modern Retail Podcast this week and spoke about the company's evolution. Nutrafol started as a laser-focused wellness startup. It had two formulations to help both men and women with hair loss. A few years ago, it expanded to help with more ailments but has aimed to stay true to its promise of providing researched and lab-tested wellness products.
"There's skepticism with supplementation in general," he said. "And that's for the right reason because there are a lot of companies that are manufacturing supplements and making claims that they cannot substantiate." But, he said, Nutrafol has been focused on educating its customers to explain how it works and what exactly it does.
That's easier to do on its own website, but now the company is trying to tell its story to more people by expanding retail channels. But not every channel will have the same expectations as the others. For example, about 85% of the customers on Nutrafol's website are subscribers. That's not the same with Amazon customers. "As we scale, understanding the ratio between these channels is going to be very important," said Tsetis.
For now, the focus is on figuring out how to make each channel work and growing Nutrafol's presence. While the company is dead set on making its Sephora partnership work, it may have some other announcements soon.
"With the Unilever infrastructure and resources available to us, I think the most impactful move in the next few years is going to be about scaling globally," said Tsetis.
Here are a few highlights from the conversation, which have been lightly edited for clarity.
Why Nutrafol was so focused on DTC for so many years
"We were very DTC driven. The reason why that was always an important strategy for us wasn't necessarily because it was easier to scale — it was simply because it goes back to the ethos of our brand. We will do everything in our power to set people up for success, to have them succeed with their goals — in this case with their hair goals. So it's very important for us to be able to have all these touchpoints and make sure that we're there for them. We describe ourselves as a partner in progress for people. So in order for us to do that, you need these touchpoints. And you need to be able to interact with them if that's necessary. If people, for whatever reason, do not experience the results that they would like to achieve, we're there for them. This is not about selling products. This is about, again, setting people up for success."
The metrics of success for different sales channels
"On nutrafol.com our retention is incredibly strong. Our subscription models, they're incredibly strong, because it's also powered by a very compelling value proposition — which is we go beyond product; we've got doctors on staff who are setting you up for success. And that approach is incredibly personalized. So that is by far the strongest on nutrafol.com. That's why our subscription ratio there is incredibly high; like 85% of the people that are checking out on nutrafol.com are subscribing, which is quite unheard of. On Amazon, it's a different behavior, because on Amazon it's also a different customer. People are typically buying other products at the same time, it's more of an on-the-fly type of purchase. So the Subscribe and Save ratio is way lower there, which is quite typical. But at the end of the day, we're looking at the business on this degree. And as long as our blended CAC and our blended LTV across all these channels are in a healthy place, we're doing a good job. As we scale, understanding the ratio between these channels is going to be very important."
Diversification is key
"From a marketing perspective, there are a few things that not just we are doing but I think everyone should be doing. It's all about diversification and making sure that you're diversified from a marketing perspective. The more channels the better. It's too turbulent. And with some of these changes, you want to make sure that you can pivot as quickly and as fast as possible if you see inefficiencies. We're incredibly diversified. We're [on] over 30 channels from a marketing perspective — where we advertise. So we're able to pivot quickly. So if you're able to do that, and use data to power that, you're going to be in a much, much better place."