'I plan to be in this business for a very long time': Boll & Branch's Scott Tannen on building a long-lasting home goods business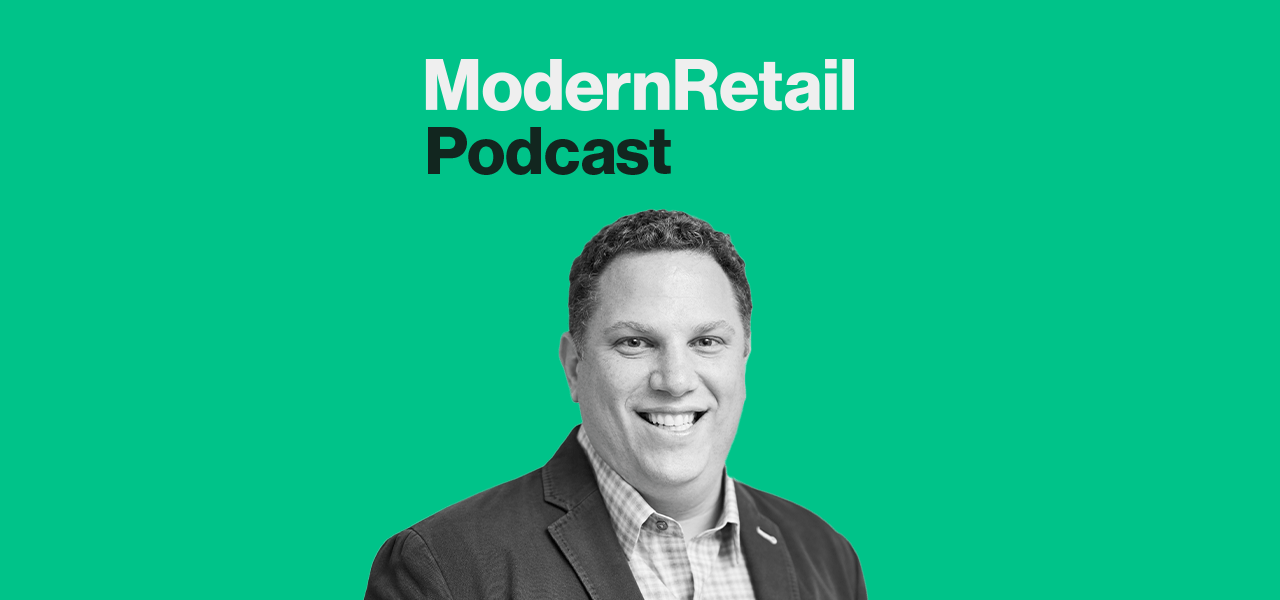 Subscribe: Apple Podcasts • Stitcher • Google Play • Spotify
For high-end bedding brand Boll & Branch, the secret to growth has been on direct sourcing and keeping profitability always in mind.
That's according to founder and CEO Scott Tannen. Boll & Branch first launched in 2014, and is currently bringing in more than $200 million in revenue a year. He chalks up this success to the way he built out his supply chain. While most DTC companies claim to cut out the middleman, Boll & Branch doesn't merely go to the manufacturers to make sheets. Instead, it works directly with cotton growers, which Tannen said made for a more robust business.
"When you disrupt that supply chain, you have an opportunity to build a margin profile that's really, really strong," he said. "You're not living and dying by only buying your consumers."
It also helps that some high-profile people like his products. "Among our fans include pretty much every living president at this point," he said. Jenna Bush, for example, is a brand ambassador for the company. And Tannen added, "I was very lucky that President Clinton invited me to meet him because he loved the product so much."
Tannen joined this week's Modern Retail Podcast and spoke about Boll & Branch's growth.
Much like other bedding brands in the space, Boll & Branch operated mostly online for many years. Then, shortly before the pandemic, it opened up a few stores. For obvious reasons, the company focused less on retail expansion. It did, however, ink a few wholesale partnerships with the likes of Nordstrom and Bloomingdale's.
Now, Tannen is focusing once again on retail growth. The company is opening up three new stores this year, with plans to potentially open more after that. As Tannen described the retail strategy, "I'm thinking about: where are we winning? And where can I win bigger? How can I think about gaining more share where I'm leveraging a strength?"
Another major lesson Tannen learned is to make every business decision with a long-term vision in mind.
"We're always focused on staying above our skis from a profitability standpoint and from a capital standpoint," he said. "I plan to be in this business for a very long time — we're not on a race to nowhere to either figure out how to get cash in the door, cash in my pocket or anything like that."
Here are a few highlights from the conversation, which have been lightly edited for clarity.
How Boll & Branch's supply chain differs from the competition
"Let me take the approach of how your typical DTC in bedding would work. So they're going to the [textile] building in New York City in the Garment District, and they're working with any one of probably a dozen mills that supply 95% of the sheets. And they go in and feel things on the wall and say, I'll take model number 35. And [the mills] say, No problem, we're going to attach your label and ship it to you. Name the DTC company, they do this — and then I can tell you what actual big retailers use that product. So there's one that's located in New York City, that is just private labeling Target sheets, it's all they've done from day one. And it's a fine product… The flip side [is], we were going and securing the raw material directly from the cotton farmer. So we're paying them two to three times more than they end up getting through that traditional supply chain. But we're taking custody of that. So now we control the transportation costs — there are no markups at any point throughout the manufacturing process. And at the end of the day, we end up with a more sustainable product that everybody involved has made more money — significantly more money — by making, and our cost of goods is certainly no higher and likely lower than just about everything in the marketplace."
Tannen's retail strategy
"We're always focused on staying above our skis from a profitability standpoint and from a capital standpoint. I plan to be in this business for a very long time — we're not on a race to nowhere to either figure out how to get cash in the door, cash in my pocket or anything like that. So we tried to make every decision we can with a long-term lens. And so we had opened three stores as Covid came around. And [we] saw the digital demand just driving so far that we really felt that investing in our supply chain and investing in scalability was smart. So we took a little bit of a hold there. But at the same time, just before Covid, Nordstrom approached us. And we were one of the first DTC brands — and certainly the first in the home category — that Nordstrom had tapped to help reboot their home business. And that's been just a tremendous partnership for us and has really helped introduce the brand to a lot of shoppers. And then last year, we started working with Bloomingdale's as well."
How Boll & Branch chooses its retail locations
"You're going to look at markets where you already have really strong penetration. But let's be honest, this is not a winner take all category. So for us to think about having 30% market share, like I would when I was in the CPG world, it's not realistic. So there's plenty of opportunity for many many brands to carve out different markets. So I'm thinking about: where are we winning? And where can I win bigger? How can I think about gaining more share where I'm leveraging a strength? So Greenwich is a great example: Greenwich was a market that had always been one of our top on a per capita basis. By opening a store there, everything accelerated. And it helped us to not just have a presence, but be a part of that community — to be involved in their school systems, to have that level of engagement. And what we see is the loyalty and the customer value growing tremendously there. And that's how we look at everything."