As brand purpose becomes mainstream, some brands choose to go the other away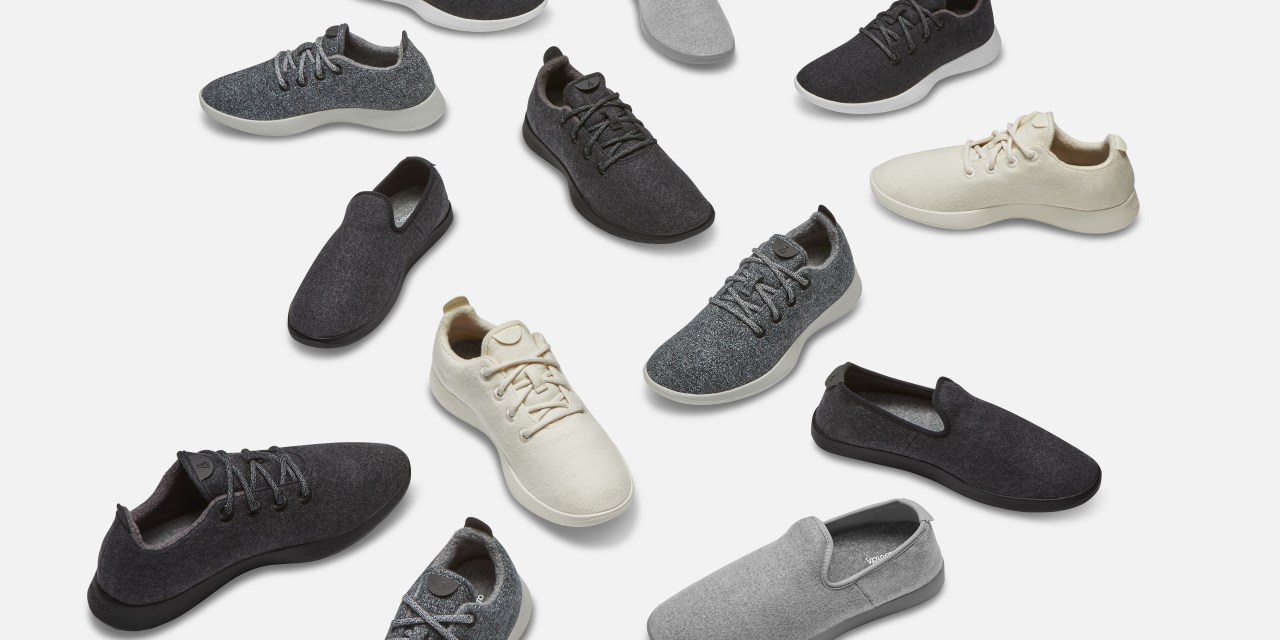 Image via Allbirds
There's a lot of noise right now around social and corporate responsibility. To differentiate themselves, some mission-led brands are choosing an innovative tactic: Being quiet.
When Allbirds released its first line of socks last week, the footwear brand chose an irreverent campaign over one that promoted its sustainable and eco-friendly fabrics and materials. The socks are made from materials derived from plants and recycled plastic bottles and are 100% carbon neutral. Allbirds' shoes are also made from sustainable materials, and in the past, the company's marketing tactic has been to promote the fact that the shoes are better for the planet. But in a push back against the rise of brands talking about sustainability without taking the action to back it up, the brand rethought its strategy.
"In the three years we've been in business, we've noticed a huge uptick in interest in sustainability, and more brands than ever are trying to brand themselves as 'green,'" said Allbirds co-founder Tim Brown. "Unfortunately, too many companies are calling themselves sustainable without defining what that means. The lack of clarity around this topic is leading to consumer confusion and mistrust."
Over the past few years, brands have reached and then surpassed peak cause marketing, but not every brand is as committed to the causes they post about on social media. The push came to a fever pitch around consumer behavior: A 2017 study reported that 86% of customers expect brands to act on social and environmental issues. At the same time, customers are better at sniffing out the brands that are performing lip service over investing in better business practices, according to Max Lenderman, the CEO of the mission-focused agency School. And when companies' corporate practices are revealed to clash with outward causes they've been outspoken about, damage control is required. SoulCycle and Equinox, both of which supported LGBTQ+ rights during Pride Month, had their sincerity called into question when it came to light that Stephen Ross, executive chairman of parent company Related Companies, was hosting a fundraiser for President Trump.
Public gaffes and corporate scandals that undermine brands' cause-driven marketing is common for corporations that are still adjusting to the two-way conversational tone of social media marketing.
"You're going to be found out today if your brand purpose is a marketing ploy. The fact is that a lot of corporations are unscrupulous and honestly, kind of shitty. They're capitalists driven by shareholder value and marketing and advertising were one-way streets to pump messaging," said Lenderman. "There was historically little push back, and major brands and corporations are going to have cultures riddled with skeletons in closets. It's going to be open to scrutiny for a lot of brands but how you respond to it is everything."
Younger brands that built social responsibility into their businesses from the beginning are establishing new brand-purpose playbooks that demonstrate how a cause or mission can penetrate a company — in spite of its inherent capitalist nature — beyond a marketing campaign, demonstrating instead a dedication to social responsibility, be it a commitment to sustainability like Allbirds or consistent donations to charity, like Warby Parker's policy to donate a pair of glasses for every one purchased. That playbook includes establishing cause-driven departments, like sustainability and diversity teams, integrating those departments across other areas of the business and working with outside organizations and partners that fortify the brand's messaging.
At Allbirds, Brown said that the company has built sustainability into every facet of its business, where it could. While a laundry list of corporate responsibility tactics fall under a vast catch-all umbrella of sustainability, Allbirds has zeroed in on creating products with the lowest carbon-footprint it can. So it started the Allbirds Carbon Fund, a self-imposed internal carbon tax that funds emissions reduction progress and accounts for 100% of its carbon footprint. To stay on this mission, the company's sustainability team sits alongside its product team and works together throughout the production cycle.
"We don't see sustainability as just a nice to have," said Brown.
Reformation, another sustainable digitally native startup, also has a sustainability team that works to reduce the brand's carbon footprint and figure out ways to reduce wasteful practices, like how much water is involved in making a pair of the brand's jeans. When it comes to marketing, CEO Yael Aflalo said that the company only talks about sustainability where it makes sense.
"We always try to weave [our sustainability practices] into everything we do," said Aflalo. "There are certain moments where it's not relevant, like an announcement that a dress is back in stock. Is that an opportunity to talk about sustainability? Not really. But we like to include it wherever it does make sense, and we're always thinking up new ways to do that. Hammering in how our production saves water gets repetitive."
Outside organizations, like B Corp and Public Benefit Companies, as well as investors that center on mission-based companies like SV2 and Lightspeed Ventures, help to reinforce focus around social responsibility for brands. Especially as digitally native brands founded around a brand mission, like transparency, diversity or sustainability, begin to recruit board members, the people they tie themselves to should understand and support that mission, said Lenderman.
Ultimately, he said, building a brand that can stand behind its brand-purpose claims starts internally.
"A really important piece companies need to have comes down to 'invertising,'" said Lenderman. "The same tools you would use to talk about the purpose, story and culture externally have to be used internally, with stakeholders and employees. Inward buy-in is critical."