The 2021 Worklife Awards Shortlist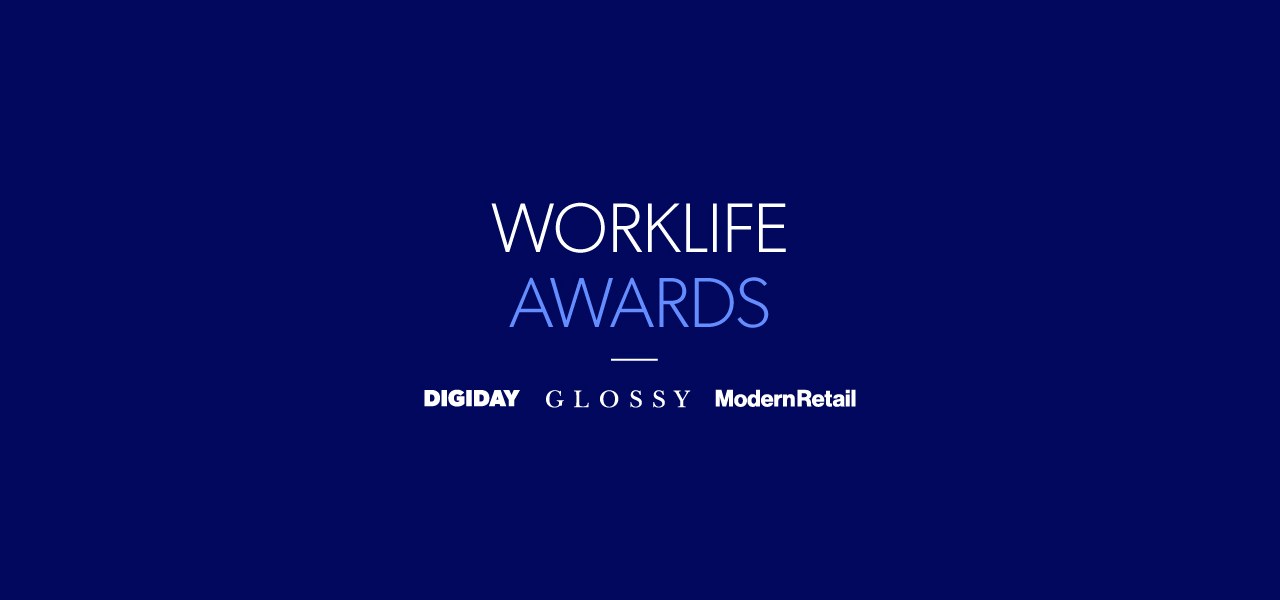 Diversity, wellness and remote work are powering the Worklife Awards finalists in 2021
In a year marked by the profound challenges of a persistent pandemic, but also the return of hope as quarantines lifted and a reconfiguration of office structures that included the long-term adoption of remote teams, the way business worked continued to transform. 
This year's shortlist of Worklife Awards captures these changes and more, with companies adjusting to a series of new norms across 2021, even as they sustained commitments to diversity, equity and inclusion across their teams and sought new avenues for bringing wellness into their day-to-day working culture. 
The following sections highlight just some of the finalists in this year's awards. 
Expanding — and quantifying — DEI in 2021
Following the surge of attention, in 2020, to diversity, equity and inclusion in the workplace have been notable programs and initiatives — all of them evidence that business leaders are working on manifesting their companies' commitments to DE&I. 
Sephora earned its spot on the Worklife shortlist for the Most Committed to Diversity and Inclusion award thanks in part to its Racial Bias in Retail study, offering the industry a first-of-its-kind large-scale report on the subject. At the same time, the company developed near a dozen task forces to further focus on inclusivity within its teams. The retailer additionally expanded the focus of its Accelerate Cohort, designed initially to cultivate female-owned brands, opening the program's purview to include BIPOC-founded and owned brands. 
From metrics to hiring practices and mentorship programs, Publicis Sapient put diversity and inclusion at the center of its story in 2021 as well. For example, among a range of activations, the organization built a calendar of events around Pride Month, including children's story hours, film festivals and drag shows. For its efforts to create long-term cultural shifts, Publicis Sapient is on the shortlist for Most Committed to Diversity and Inclusion.
Tastemade is also on the shortlist this year for their focus on diversified hiring practices and representation in media. Working with brand partners, the company has focused on amplifying representation across crew, talent and creators. Tastemade is driving several employee- and executive-led initiatives to elevate voices of all kinds and connect individuals to mentorship opportunities within its teams.
A year with a focus on wellness at work
Hootsuite entered the award shortlist under the Most Dedicated to Employee Wellness category, which was a focus for its leadership in 2021. The company restructured its offices as creative hubs, launched a contest encouraging employees to take time off and even granted a full Wellness Week — with pay — to its entire workforce. Hootsuite is also a finalist for the Most Committed to Diversity and Inclusion award.
Another finalist for the Most Dedicated to Employee Wellness is PMG, and the company is also shortlisted for the Best Employer for Parents award. Connectivity is the theme in this set of programs, with PMG bringing its employees together for breakout lunches, employee-led yoga classes, and one-to-one matchups. Beyond that, with additional time off, recharge days and reimbursed childcare expenses, PMG is a contender for the kind of company that can be recognized as a people-first organization.
Building on remote productivity 
As vaccines in some parts of the world helped lift lockdown restrictions in favor of at least partial returns to public life, at the same time new pandemic variants and unequal availability of the shots meant that travel and office were still uncertain factors in the equation. 
For companies on this year's Worklife Awards shortlist, these variables prompted extra attention to increasingly dynamic options for workers balancing remote productivity and in-office expectations.
Shopify quantified its commitment to remote employees with an annual stipend to offset at-home office costs, developed a preferred vendor relationship with vendors for home office furniture and instituted a variety of no-meeting and off-days to reinforce its message about rest and refueling. Shopify is shortlisted for the Best Employer for Remote Employees award. 
At Verizon, the company's efforts to reinvent how its employees work together landed it on the shortlist for Best Cultural Pivot to a Virtual Environment. Its virtual store pilot allowed more than 10,000 field sales representatives to work from home but still provide customer experiences and sales. The WFH move became permanent and then evolved further into virtual, in-person and hybrid options for employees and customers alike. 
Working from anywhere, in 2021, transformed from a necessity to a mentality. That was true at Marketing Architects, a finalist for the Best Best Employer for Remote Employees award. After the shift to remote, the company developed the MA Connect buddy system, pairing new hires with two to three employees outside their immediate department to ensure a cross-departmental culture could grow and thrive during quarantine (and beyond). Whole-company traditions like chili cook-offs and holiday parties went virtual. WFH at Marketing Architect emerged as a comprehensive company-culture endeavor with its leaders trained to offer best-in-class virtual management.
Presented by Digiday, Glossy and Modern Retail, this year's Worklife Awards honor organizations that have been hard at work rethinking and reimagining the workplace itself. As we wait for the judges to declare winners, below is the complete shortlist of finalists in 2021.
Most Innovative Culture
Organic
Buzzer
Havas New York
Ministry of Supply
Xaxis
Bombora
Most Collaborative Culture
Sephora
Cognitiv
Big Spaceship
Zipline
Jellysmack
Ad.net
Most Passionate Employees
Thrive Market
Delta Dental
Critical Mass
Feals
CMI Media Group and Compas
Deutsch LA
Most Committed to Work-Life Balance
Iterable
Acceleration Partners
Tinuiti
Critical Mass
January Digital
Gather
Best Employer for Parents
Vox Media
Kickstand
Terakeet
PMG
Babylist
Most Dedicated to Employee Growth
Audible
Power Digital Marketing
Piano
Direct Agents
Organic
Coegi
Most Dedicated to Employee Wellness
PMG
Hootsuite
January Digital
Canopy Management
Verticurl
Brandwatch
Most Committed to Diversity and Inclusion
Publicis Sapient
Klick Health
Sephora
Hootsuite
January Digital
Tastemade
Most Committed to the Community/Social Good
VidMob
Critical Mass
January Digital
EvolveMKD
DECIEM
Next PR
Best On-Boarding Process
Mux
Tatari
MadHive
Klick Health
6AM City
HR Leader of the Year
Brooklinen – Jaime Petkanics,SVP, People
Prose – Diane Kim, Vice President of People and Culture
Verticurl – Cyril Fernandez, Human Resources Manager
Organic – People Team
Klick Health – Glenn Zujew, Chief People Officer
Top Boss
Horizontal Digital – Sabin Ephrem, CEO
Verticurl – Michael Wrigley, General Manager
Boulevard – Matt Danna, CEO
Silverback Strategies – Neil Welsh, CEO
EvolveMKD – Megan Driscoll, CEO
AdColony – Jude O'Connor, Chief Revenue Officer
Employer of the Year
Havas New York
Lippe Taylor
Verticurl
Creatio
Critical Mass
Wunderkind
Best Employer for Remote Employees
Shopify
Narcity Media
Goodway Group
Marketing Architects
ActiveCampaign
Tapad
Best Employer for Young Careers
Direct Agents
m/SIX
Best Cultural Pivot to a Virtual Environment
Verizon
LoopMe
The Marketing Store
Tapad
Drift
MikMak
Most Committed to Employee Appreciation
Base Beauty
CMI Media Group and Compas


The winners of the Worklife Awards will be announced virtually on Thursday, December 9. Check back here for registration to the event.