Why Amazon incubator Heyday is venturing into celebrity partnerships with Eva Longoria's new cookware line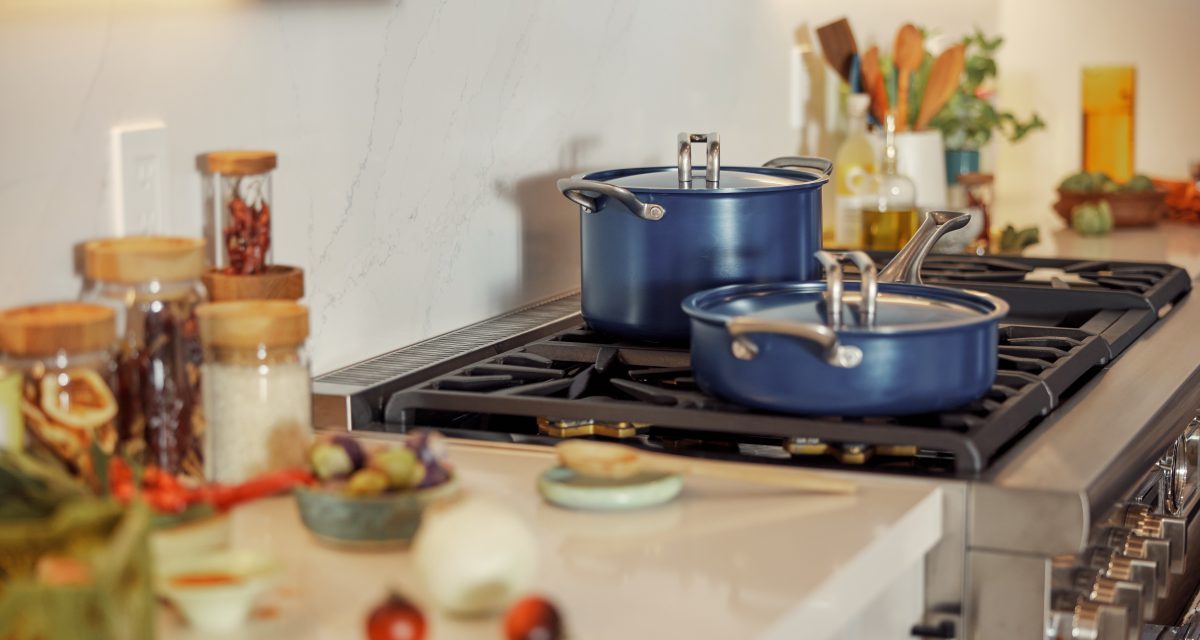 Amazon incubator Heyday has announced its first celebrity partnership, working with actress Eva Longoria to launch her new line of multipurpose cookware. The cookware line called Risa, sells products like cooking pots, pans, and a stackable steamer. Risa launched its direct-to-consumer site in early October and will launch on Amazon this week.
Without giving names, Heyday said that it has so far launched six other brands on Amazon's marketplace in the categories of sports and outdoors, functional home and beauty and personal care. Founded in 2020, Heyday got its start as an Amazon aggregator, but holding firms including Heyday are increasingly searching for new strategies to set themselves apart as the Amazon aggregator market becomes more competitive. This year, rival Forum Brands set a two-phase action plan to stand out from the rest of its competitors. Forum Brands said it will acquire startups with high potential and identify ways to scale them and potentially extend those to foreign markets.
To get a better sense of how Heyday is approaching its first celebrity partnership, Modern Retail spoke with the company's Chief Marketing Officer Reema Batta who has been at the company for over a year. Batta says Heyday's goal, vision and mission since its inception "has been to essentially pioneer a digital-first approach to brand building." This interview has been edited for length and clarity.
Is this Heyday's first time assisting with a brand launch on Amazon?
No, it is not our first time launching a brand on Amazon. Risa with Eva Longoria is just one of the brands that we are incubating. It is an omnichannel launch. We've launched it on DTC. We're now also extending it to Amazon and pursuing several other distribution opportunities.
This one is unique because of the partnership with Eva. I would say this is our very first partnership with a celebrity. But outside of that we have incubated several brands, and brought them to market — some on DTC, while others on Amazon as well.
How did Heyday get connected with Risa and Eva Longoria? 
We were actually introduced to her through one of our venture partners, Raine Group, which connected us to Endeavor that manages a lot of talent and we were introduced very organically to her through them. The conversation with Eva started earlier this year and we identified a whitespace in the market. And the whitespace that we found was essentially nonstick, non-toxic cookware — this whitespace exists in the general market, but more specifically on Amazon as well.
Eva was very interested in investigating this idea and investing her time and expertise in developing this concept. And that's how this relationship came about. She's also the co-founder [of Risa] so she's not just an ambassador. It's a very, very different relationship. She's been part of this all the way from, like deciding how the brand should be positioned, how the products are developed, to all the marketing activities that we have done ever since.
How does Risa fit into Heyday's overall strategy?
Last year, we announced our Series C funding around this time and what we talked about was essentially investing in three core areas for brand building — product innovation, omnichannel expansion and brand equity building. By investing in these three areas, that's essentially what it's taken us to actually bring a brand like Risa, to come to life. Brand equity investment is everything that we're doing with the celebrity partnership, product innovation is actually the core product that we have developed in-house, we have all the IP for that. And the omnichannel expansion goes beyond the Amazon launch. It's already on DTC and has its own website. And we're looking at other distribution opportunities for it as well.
Does Heyday plan to help launch more brands versus solely acquiring them? 
Our core thesis is: when we acquire a brand, or when we incubate a brand, we are looking to make these into household brands. And for us to be able to do that we need to invest behind them. And we need to invest in them across three core areas, which is again, product innovation, brand equity and omnichannel expansion. And we are leveraging that strategy to fuel growth for both acquired as well as incubated brands.
What is Heyday's playbook for launching a brand?
All the investments that we have made in our data platform and our capabilities enable us to identify whitespaces. And we pursue both acquisition and incubation opportunities and evaluate based on financials. The three categories at a high level that we choose to invest in and we find whitespaces within those areas are beauty and personal care, sports and outdoors and functional home.
At the point that we identify the whitespace we evaluate — what's the size of that market? And that's an important determining factor on how much you're willing to accept at the end of the day. The market size justifies different levels of investments. We use data to make that decision.
What have you found is helpful in launching new brand to stand out on Amazon?
The things that we have invested in is like how does the product show up on the digital shelf and we are taking meaningful investments and making sure that we are really optimal in the way we present ourselves on Amazon. So, all the way from how the images show up to the way the product is defined. We're also investing in Amazon's Affiliate program, PPC [pay-per-click] and branded videos.