How delivery platforms like Uber and DoorDash are trying to win over more retailers this holiday season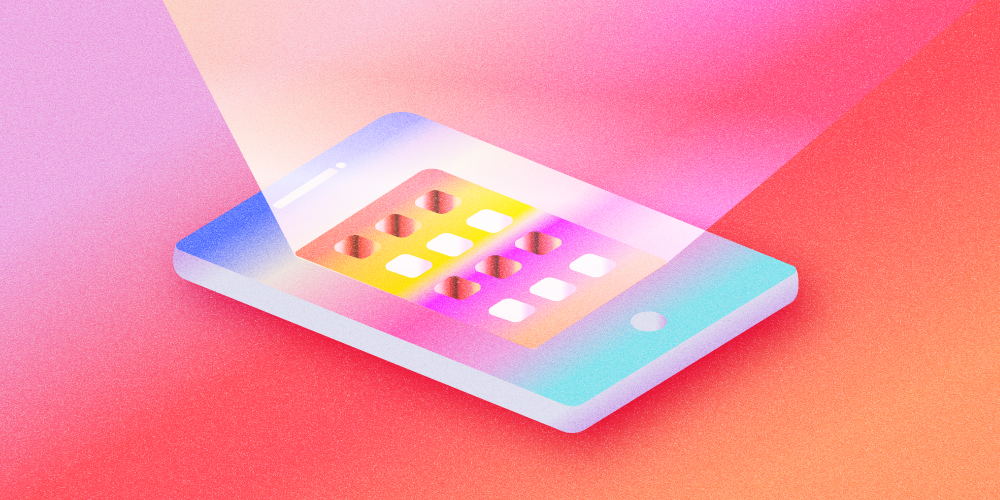 Ivy Liu
This story is part of The Last Mile, a Modern Retail editorial series looking into the strategic changes brands and retailers are making to their logistics and fulfillment programs to be fully prepared for the holiday season. More from the series →
This holiday season, the battle is on among delivery platforms like Uber, DoorDash, Instacart and Shipt to win over retailers.
These delivery offerings are not new, but Uber, DoorDash and Instacart have in recent years started to work with more than just restaurants on delivery. Many of them now offer both white-label delivery services to retailers, in addition to offering delivery of non-food items on their respective apps. These efforts particularly accelerated during the pandemic. DoorDash, for example, started offering last mile delivery to retailers on their own dot coms starting with Macy's in June 2020. Then, it expanded to include delivery of other non-food items on the DoorDash app in 2021 with retailers like PetSmart.
These platforms are pitching themselves to retailers as a way to reach new customers who can't make it to the store every day. They are also trying to woo retailers by making retail products more prominent on their respective apps, and making it easier for retailers to link their product catalogs to their respective services. The challenge ahead for these last-mile delivery platforms is in convincing retailers their app will provide a valuable sales boost, even if they are already active on three or four other platforms. Thus, for many of them, their sales pitch relies around ease of integration.
This week, for example, Uber announced a new integration with Oracle allowing retailers to directly link with Uber Direct within Oracle's retail platform, Uber Direct. Uber Direct is a white-label delivery service, that is geared toward retailers that want to invest in fulfilling orders using their own website and their own apps. In addition, Uber now counts more than 100,000 global retailers for its Uber Eats delivery services. Notable U.S. retail partners on Uber Eats include PetSmart, The Body Shop and Le Labo.
Therese Lim, senior director of product management at Uber, said the Oracle integration is "another way we're making this super accessible and super easy for all sorts of retailers to sign up for our last mile service." To cater to higher order demand this year, Uber is also adding more drivers to its supply marketplace Uber Direct, as well as with its pick-and-pack service, though Lim declined to say how many.
But for retailers, ease of integration isn't enough — they also need to be convinced that being active on DoorDash or Uber Eats also drives significant sales volume.
Shanna Preve, vice president of strategic partnerships and business development at DoorDash said in an interview with Modern Retail that what the platform is able to do is "help retailers optimize their omnichannel experience to drive incremental sales. These are sales they wouldn't otherwise get if they weren't partnered with DoorDash." Many retailers, Preve said, are "looking for a new growth engine, oftentimes, and we have 32 million monthly unique [users]."
She added that DoorDash tries to make it "an easy lift" for retailers to integrate with its delivery services, by allowing retailers to send product catalogs in "whatever format they have and we will index it, we will do the work."
As it adds more retailers to its delivery service, Preve said that DoorDash is focused on promoting retailers more prominently on its app. The company has redesigned its app to include a new retail tab that's accessible in one tap from the homepage. Preve said it's the one-stop shop for everything from household and office supplies, to pet toys, beauty staples. Similarly, Uber's Lim said it plans to feature more holiday collections inside the Uber app this year, to get more people to think of theservice as a place to buy holiday decor and gifts.
The challenge for all of these delivery platforms is in convincing retailers to use their particular last-mile service over others. Or, that they should be active on multiple delivery platforms. Cherise Ordlock, senior vice president for digital at PetSmart, said this is the first holiday season where the pet care retailer will be active on four different delivery services: DoorDash, Shipt, Instacart and Uber Eats. "That is a big thing for us this year, to really be on all four as part of the holiday season," she said.
Ordlock said PetSmart is expecting marketplaces to drive around 15% to 20% of its total digital sales for the fourth quarter. PetSmart first started using DoorDash for deliveries in 2021, as well as to power same-day deliveries on its website. In turn, Ordlock mentioned that PetSmart did see an "uptick in marketplace sales right around the holidays." PetSmart then announced a new delivery partnership with Shipt in December 2022, and the company added both Instacart and Uber Eats this year.
Ordlock added that PetSmart felt it was important for the brand to be on all four marketplaces, because different customers have loyalty to different marketplaces. That's what these delivery services argue — that being active on these apps can help retailers tap into a new, loyal customer base.
"It's super important that these retailers maximize their reach," DoorDash's Preve said. "Not everybody can get to the store every day, and that's where our service comes in. Shoppers are looking for ways to actually find more time in their day, and that's what DoorDash delivers."