Amazon attempts to take on TikTok with its latest social commerce feature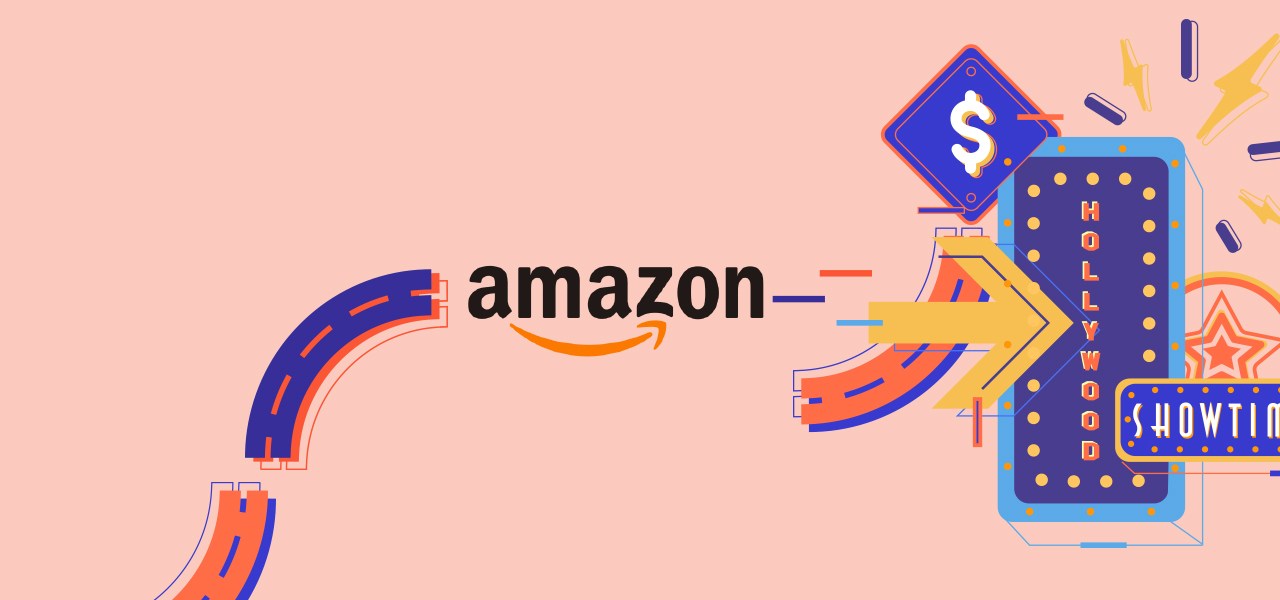 Ivy Liu
While Amazon's success in e-commerce and fast shipping remains unparalleled, the tech giant has not managed to crack social commerce, a segment of online shopping that has become a fast driver of online sales.
Recently, Amazon has reportedly started testing a new tool called 'Inspire,' a TikTok-style photo and video feed of products for shoppers in an effort to boost user engagement. In the past, Amazon tried something similar when it introduced Spark, a shoppable news and image feed targeted toward Prime subscribers in 2017. Though Amazon discontinued the Spark feature two years later, the e-commerce giant has added newer tools to help social media stars and influencers on its platform.
Amazon's various attempts to build more social-media style features have correlated with more people turning to apps like Instagram and Pinterest for product inspiration. Given TikTok's rapid ascent in the U.S., Amazon is more closely trying to capture some of the video-sharing app's magic. However, e-commerce analysts said that historically, Amazon's social commerce initiatives have struggled to convince shoppers to turn to its website first and foremost for product ideas. The latest Inspire tool will face similar challenges.
"TikTok has been an incredibly strong driver of traffic to Amazon, as we have seen among our clients. So, Amazon naturally wants in on that," said Kiri Masters, head of retail marketplace strategy at Acadia, which assists brands to grow on Amazon. However, Amazon has long had issues with its methods of product discovery, she added.
TikTok is expected to have 755 million monthly users worldwide this year, according to Insider Intelligence. Its market share in social networking is projected to reach 20% this year and be close to 25% by 2024.
"Amazon.com is just not the place where people go to be inspired and discover new trends. Social channels like Pinterest, TikTok, Instagram and Facebook have been the place for that. But Amazon wants it all. So they launch features like livestream video, Amazon posts, and many years ago Amazon Spark," added Masters.
While this is the most obvious attempt to directly emulate short form viral video app TikTok, Amazon has tried to lean more into media experiences like live streaming video, and influencers in a way that's trying to capture the social commerce zeitgeist. In 2019, Amazon launched Amazon Live to provide shoppers the opportunity to try before they buy by helping them virtually experience the products through demonstrations, stress tests, tutorials, and try-on-hauls. 
"Amazon's struggles with social commerce, and other media-driven shopping experiences like Amazon Live, are primarily because shoppers have been conditioned to go to Amazon to buy more than to shop," said Andrew Lipsman, principal analyst for retail and e-commerce at Intelligence Insider. "Creating these experiences hasn't traditionally been part of Amazon's DNA, nor is it clear that consumers want to engage in this type of shopping outside of social media platforms. I'm not sure this feature will ever see the light of day because Amazon must realize it's a long shot to succeed," added Lipsman.
Another reason Amazon wants to compete in this segment is because of the rising influence of social commerce within online shopping in China, said Lipsman. "Amazon probably sees this as a defensive move against a trend that would disadvantage the company if it were to take off in a similar way in Western markets," added Lipsman.
Ultimately, social networks have a higher probability of understanding shopping than Amazon has of understanding social networking.
"Amazon has looked the same for the last two decades, and all of its shopping experience experiments like Live video or Spark posts have been small-scale and ultimately irrelevant," said Juozas Kaziukėnas, founder and CEO of Marketplace Pulse. "Amazon found the model that works a long time ago, and doesn't need to reinvent itself to keep growing. Thus, TIkTok and other social networks are more likely to figure out shopping than Amazon is to figure out social networking," added Kaziukėnas.